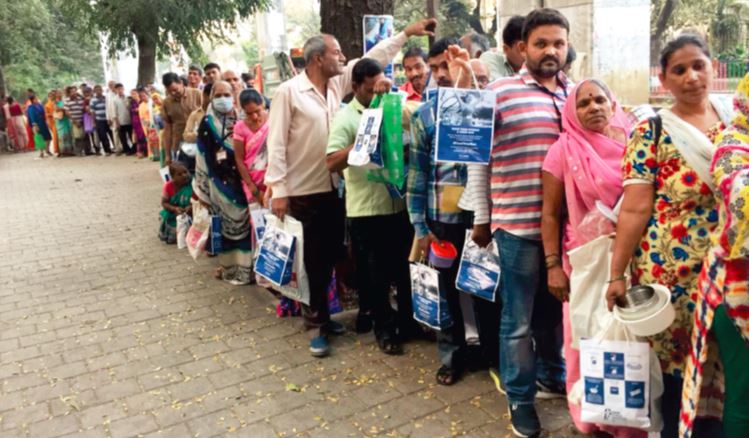 Dabbawallas' Roti Bank Leading by Example in Eliminating Hunger and Reducing Food Waste. In a world where food is sufficient, there are many who sleep hungry for days on end. According to the Food and Agriculture Organisation (FAO), it is estimated that up to one-third or 1.3 billion tonnes of the world's food is wasted before it can be eaten. At the same time, up to 793 million people do not get enough nourishment to help them live a healthy life. India is one among such countries where more than 20 crore people go to bed hungry almost on a daily basis, and 3000 infants die of malnutrition and hunger every day. So what can be done to fix these two major challenges the world is facing?
The Mumbai Dabbawalas Association took a small step to address the issue. With the help of (Retd.) IPS Officer, former Commissioner of Police, Mumbai/ DGP of Maharashtra, D. Sivanandhan, and UK-based businessman, Nitin Khanapurkar, they began their war against hunger through the 'Roti Bank' platform. CSR Mandate brings a heart-warming account of this initiative by the Mumbai Dabbawalas, and how this act of compassion clearly resonates with people across the city. Read on to know more about this compassionate gesture.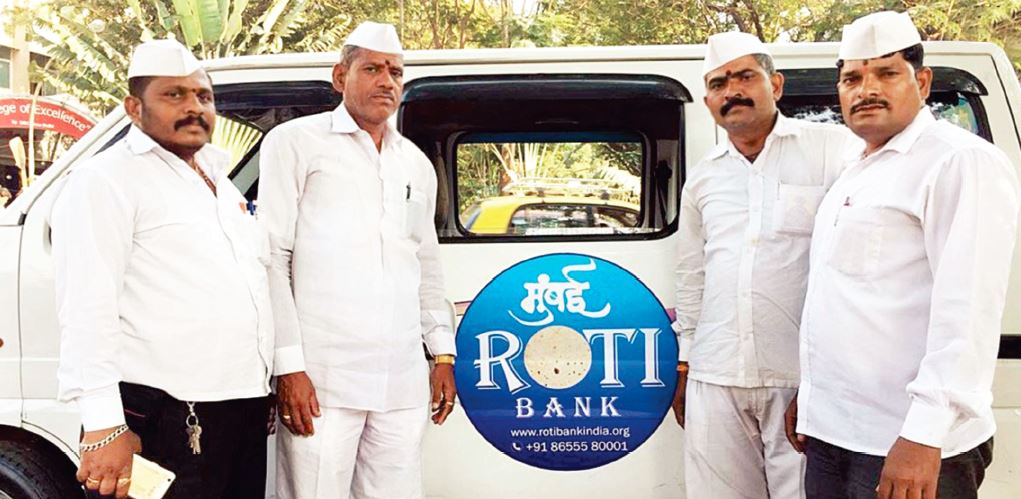 Based on nearly 127 years of experience in accurately delivering some two lakh fresh home cooked meals daily from as far as Virar and Ambernath to the labyrinth of offices in South Mumbai, devoid of any technology, the Dabbawalas of Mumbai have come up with a unique concept to eradicate hunger. Firmly guided by the philosophy of "Anna Daan is Maha Daan" (Donating food is the best charity), they set up the Roti Bank to feed the hungry.
Under the leadership of Mumbai Dabbawalas' Chief and Spokesperson, Subhash Talekar, with the patronage of (Retd.) IPS Officer – former Commissioner of Police, Mumbai and DGP of Maharashtra, D. Sivanandhan, and UK-based businessman, Nitin Khanapurkar , this unique NGO thus came into fruition almost two years ago.
Using their world-renowned delivery techniques, they rescue food at weddings and parties to pass it on to the poor and hungry who are struggling to survive. They are only a call away from almost all celebrations, even when they are off-duty. Conspicuous in their bright white uniforms to collect all the leftover food that was not served, they check its quality and pack it up to take it to a nearby street for homeless people to feast on. This is the Dabbawala's 'Roti Bank' in action.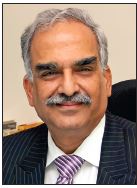 While D. Sivanandhan donated the first van for the project at Lower Parel Station to kickstart the scheme, the Mumbai Roti Bank has rolled out another three to four food vans.
"We are enhancing the Roti Bank's capabilities by providing GPS-tracked vehicles, and a help line number where people can call in case they have excess food," says D. Sivanandhan
"We have a way of finding out whether the food is stale or not. We have done 'Hunger Mapping' to find where food is most needed. Our GPS-tracked vans collect excess food from restaurants, eateries, clubs, five star hotels, events, public functions or weddings, besides households, and distribute them to poor, hungry and needy people," says Subhash Talekar.
Some of the vans are also equipped with refrigeration systems. Two Dabbawalas also travel in the van from 4 pm to 2 am to collect food from places willing to give it away. These timings have been devised smartly to coincide with lunchtime and dinnertime where the chances of availability of leftover food are higher.
"We have a way of finding out whether the food is stale or not. We have done 'Hunger Mapping' to find where food is most needed. We also have refrigeration to retain the food"
Currently, the Roti Bank is catering to South and Central Mumbai but will be extended to other areas of Mumbai in the near future.
The NGO primarily targets hospitals where patients and their families come from various parts of the country, but do not have sufficient money or resources to satiate their hunger.
Subhash Talekar goes on to say that, "Over the years, we have seen food being wasted at parties and other events and hence, we started this initiative around two years ago. We have been using bicycles for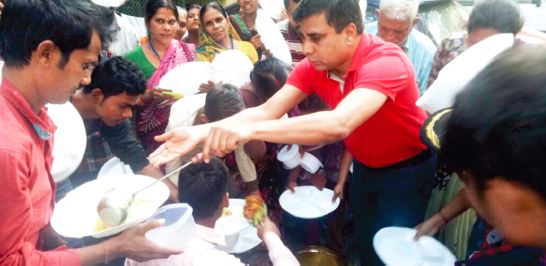 conveyance, and store food in plastic bags to distribute to the needy, but we are better equipped now and we will be able to do this in a much more professional manner. We have been providing food to 500 needy people every day from Monday to Friday but with the help of the new facilities of Mumbai Roti Bank, we will be able to serve at least 1000 people."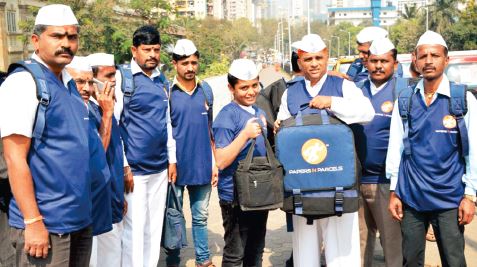 Stressing on the need for greater public participation in this venture, which can be garnered from volunteers offering free service, Talekar said the Roti Bank concept would now be spread all over India, in stages.
With people from all sections joining hands with them, the initiative has become a big movement. The Roti Bank is also planning to get hold of more refrigerators and storage spaces to manage storage better, but they prefer to transport fresh food to those who are starving and in desperate need of food immediately.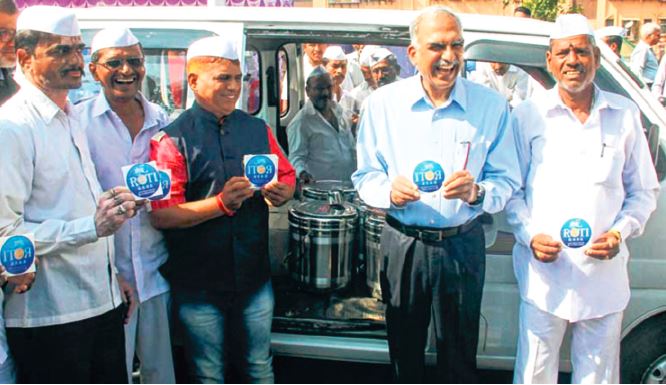 Nitin Khanapurkar says, "With the Mumbai Roti Bank going live, we hope that hotels, restaurants as well as event and party organisers will take advantage of this opportunity and call us when they have extra food, so it can be collected while it is still fresh and distributed among the hungry people. Many of the people being served are children and working adults earning minimum wage, who need assistance to make ends meet. It is essential that we redirect perfectly edible surplus food away from the landfill to the people who really need it."
Khanapurkar appeals to all stakeholders to take advantage of the Mumbai Roti Bank and call them whenever they were saddled with extra food.
Mumbai Dabbawallas Association' Chief and Spokesperson – Subhash Talekar can be reached at: +91-9867221310
For more information on Roti Bank,you can also visit the website:www.rotibankindia.org