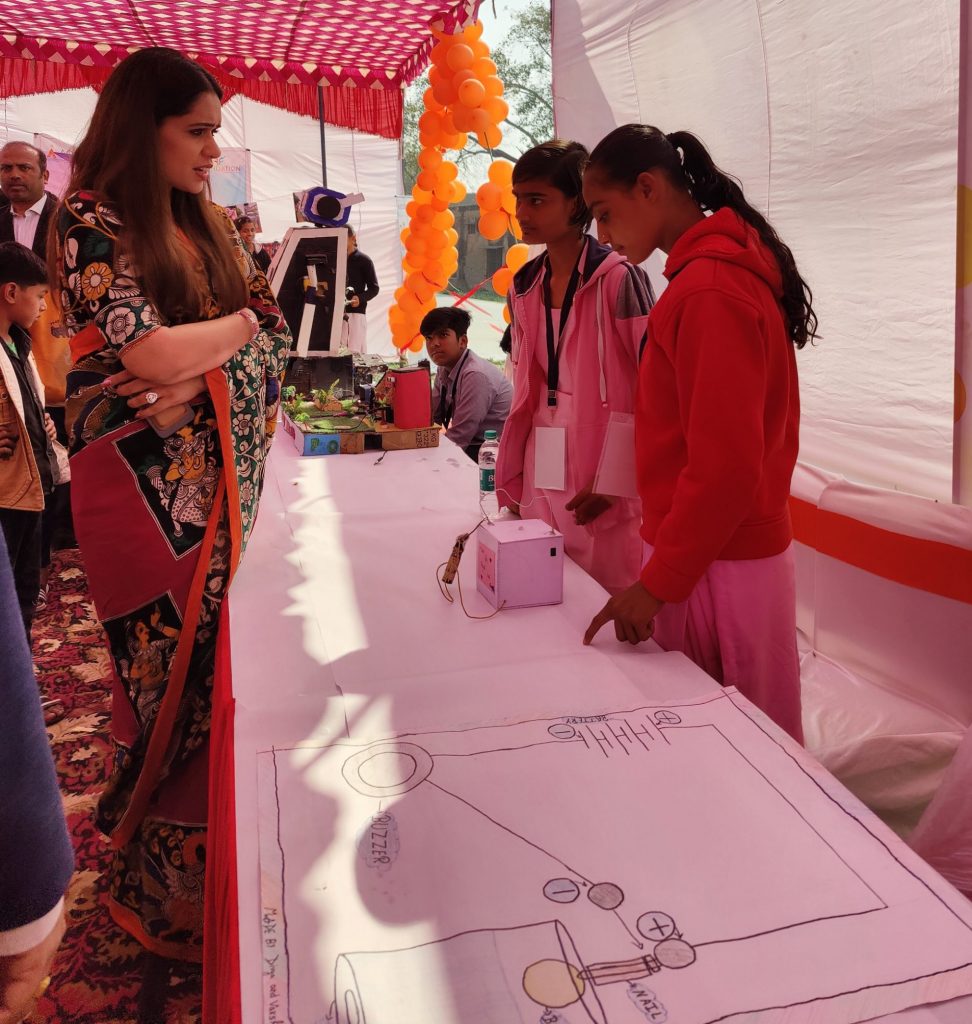 Gurugram: M3M Foundation, in association with Agastya International Foundation, organised a science exhibition "Parwaaz" at Government Girls Senior School Ghamroj, Gurugram. The exhibition was driven by more than 1000 children were presented. 50 students displayed their work from various science education endeavours undertaken as part of their journey in collaboration with the M3M Foundation and Agastya International.
The exhibition started with the ribbon cutting by Dr. Payal Kanodia, Trustee, M3M Foundation, Smt. Sheel Kumari, District Project Coordinator, Manvir Singh, Sarpanch of Ghamroj, Dr. Aishwarya Mahajan, M3M President, school teachers and principals were presented.
The students displayed their models and were confident while explaining their models to other students. All the students who displayed their models were motivated by various obstacles and problems they have seen in their society and villages. Many kids came up with different solutions on how they can make their village a smart village, another student came up with a solution on how we can prevent accidents while driving with his innovative obstacle avoidance car, and so on.
More than 50 children from different schools under this program have showcased their learning in the following narratives, Jharokha, Aah! Aha! Ha-Ha!, Main Bhi Creative, Bazooka ki Udaan, Boojho to Jaane, and Question Tree are a few examples. The culmination of the annual process is planned as a day-long event full of learning and exposure through various activities and interactions like a rocket-making competition too.
Speaking about this amazing exhibition, Dr. Payal Kanodia, Trustee, of M3M Foundation said, "When children show so much effort and enthusiasm, it feels so proud. We have always encouraged young talented students to show interest in various science-related projects. We are glad our partnership with Agastya International Foundation and Aide et Action has been fruitful. We collectively can help boost the interest in science in children."
The best three projects were awarded. The first prize was awarded to Prince Kumar of GSSS Badshahpur, Sohna, and Gurgaon, who designed a smart village outfitted with technologies to assist villagers in saving energy and improving rainwater harvesting and farming. Subham Kumar and Amit Kumar, GSSS Badshahpur, Sohna, Gurgaon, came in second place. They represented an amazing solution for government officials – a QR code for houses that will help people to know the details of their houses, in an emergency, their numbers are also available. Home-helping robots by Parv, GSSS Badshahpur, Sohna, Gurgaon, and obstacle-avoiding cars by Yug, GBSS Badshahpur High School, Sohna, Gurgaon, tied for third place.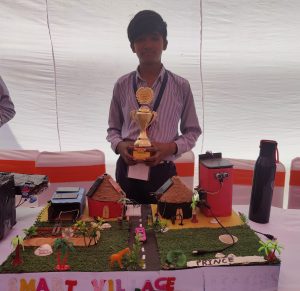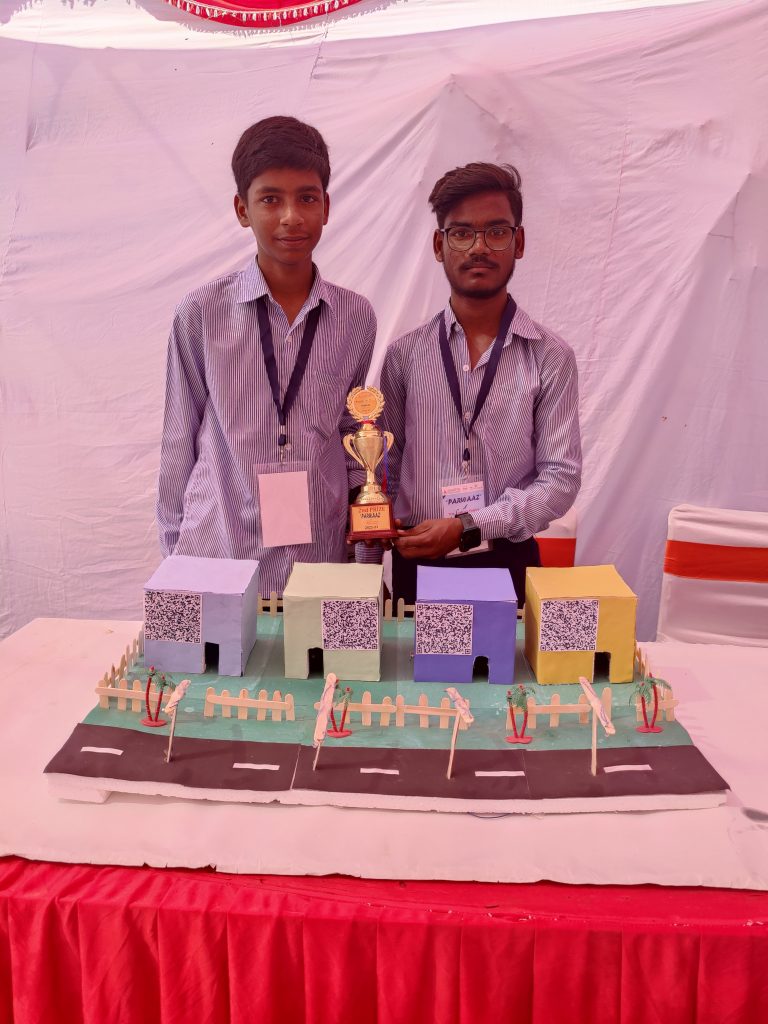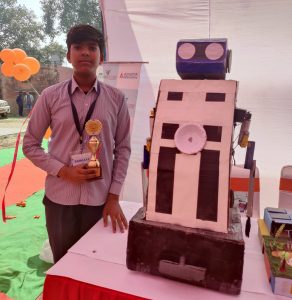 These young talents will be supported by the M3M Foundation and Agastya International Foundation for special training and learning classes where they can learn better, build more amazing models, and make India proud.