Mumbai, May 01, 2017: On the occasion of Maharashtra Divas, Dr. A.P.J. Abdul Kalam Centre inaugurated two Kalam Libraries and launched the Dreamathon Campaign in Mumbai by welcoming the 'Missile of Dreams' Van to Maharashtra. These libraries will be set up at Khel Khel Mein Centres of Wockhardt Foundation in Colaba and Chembur for underprivileged children and youth in the slums of Mumbai. Kalam Libraries are supported by Ms. Shaina NC, Trustee, I Love Mumbai Committee, an NGO working for the betterment of life in Mumbai and of Mumbaikars at large.
Inaugurated by Shri Ch. Vidyasagar Rao, Governor of Maharashtra and Ms. Shaina NC, renowned designer and social entrepreneur, the event had as Guests of Honour: Gauri Khan,  Mrs. Samina Khorakiwala, CEO-Khel Khel Mein and Trustee -Wockhardt Foundation, Smt. Pallavi Daradeand Dr. Kishor Kshirsagar, Additional Municipal Commissioners, MCGM, Ms. I.A. Kundan, Additional Municipal Commissioner of Mumbai, Mr. Tanveer Khan, Director Marketing, BIC Cello India and Mr. Kishore Fiske, GM Transportation, Mahindra Logistics.
The Dreamathon Campaign – the Missile of Dreams will travel all over India, taking entries from 1 million youth on what their dream is for a better India and how they see themselves fulfilling it. The inaugural ceremony began outside Mahalaxmi Race Course, Mumbai. The campaign is supported by Cello Pens, the largest manufacturers of writing instruments, and Mahindra Logistics support this campaign.
Ms. Shaina NC, Trustee, I Love Mumbai said, "Dr. Kalam has been such an inspiration. We are happy to support the Kalam Library project. Books have the power to build the world. Through initiative like Dreamathon and Kalam Library, we want to spark children's potential through creative writing, storytelling, reading, and many other art forms."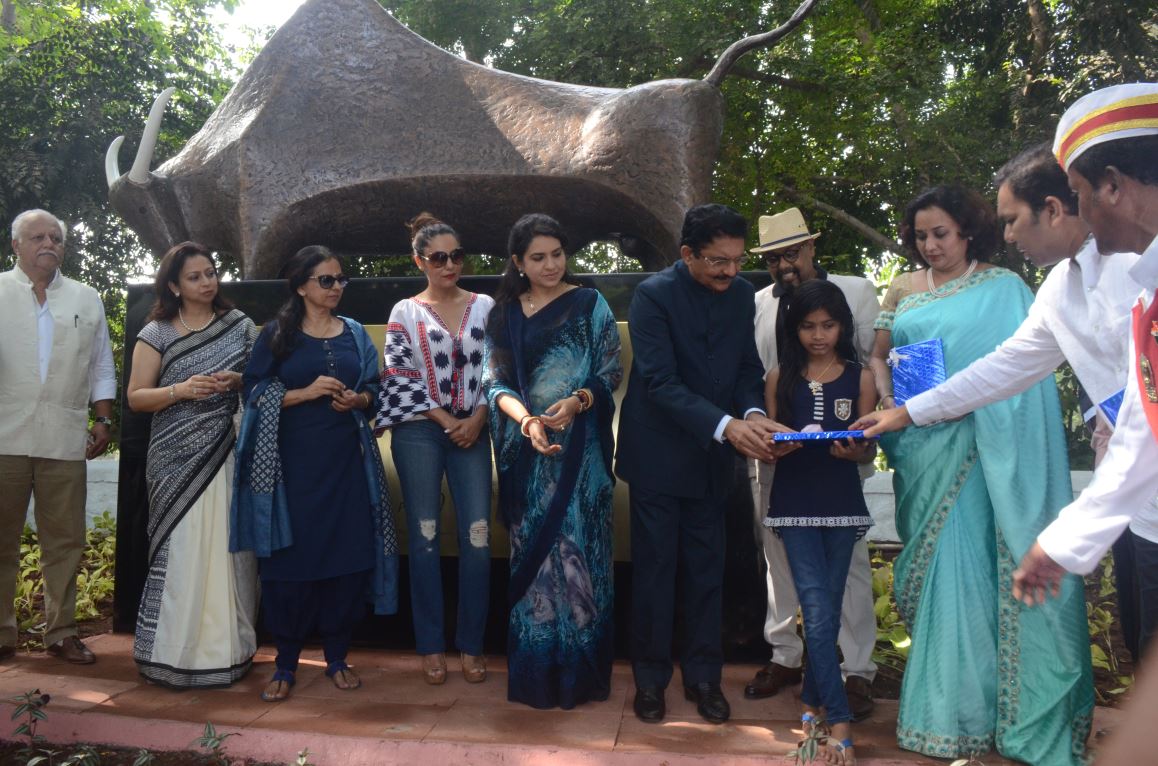 Mr. Srijan Pal Singh, CEO, Dr. A.P.J. Abdul Kalam Centre said, "I am very happy to see our Dreamathon Campaign touching so many lives across the country as they express their dreams. Through both these initiatives, we wish to provide opportunities to young Mumbaikars to make global connections, get curious and build bridges between communities through the world of books along with value-based recreational and educational activities."
Mrs. Samina Khorakiwala, CEO-Khel Khel Mein and Trustee – Wockhardt Foundation, said, "KKM's purpose of encouraging and developing values among children gels well with the Kalam Library initiative. We are happy to support the Kalam Foundation in this endeavour. With this association, we are progressing towards a better society."
Mr. Tanveer Khan, Director Marketing, BIC Cello India said, "At Cello Pens, we are always thinking about the next horizon and we share the same vision as the Kalam Centre of combining learning with creativity and passion in writing and drawing.  We want our vibrant Mumbaikars to step forward and share their creativity. With Dreamathon 2017, India's youth will walk on a path leading to a better educated tomorrow."