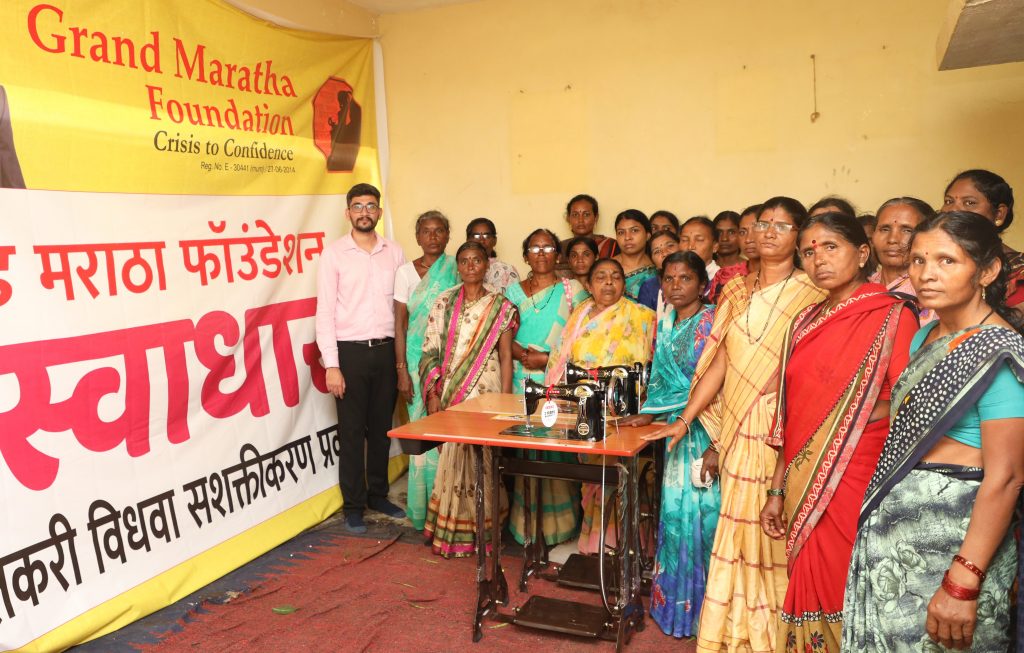 Mumbai: Grand Maratha Foundation, a non-governmental organisation in Maharashtra distributed 20 sewing machines to the farmer widows and their families that are suffering financial pressure following the death of their sole breadwinner by suicide. The initiative SWADHAR – Farmer Widows Empowerment Program is to help these women become financially independent, help support their families and improve their living conditions.
The sewing machines were handed out amidst the presence of Jagdish Jayaswal (Block Officer Tehsil Yavatmal), Sujata Manwar (Talathi Wai), Gopal DattajiNarote (Major in Indian Army – Resident of Wai village), Bhavik Thak (Coordinator), Ranjana Aade (Social Worker) and Prakash Aarekar (Chairperson Draupadisanstha).
The distribution activity was conducted under the guidance of Madhavi Shelatkar, Trustee, Grand Maratha Foundation and Rohit Shelatkar, Founder, Grand Maratha Foundation.
Discussing the importance of this aid Rohit Shelatkar, Film Producer & Founder, Grand Maratha Foundation said, "COVID has affected the farmers beyond anticipation leading to a rise in their suicide rates due to debt. SWADHAR is an initiative by the Grand Maratha Foundation to help the widows of the farmers to improve their social and economic status in order to provide for their families. We are also amidst planning to provide education and skill development training regarding stitching and tailoring to these beneficiaries in the coming months."