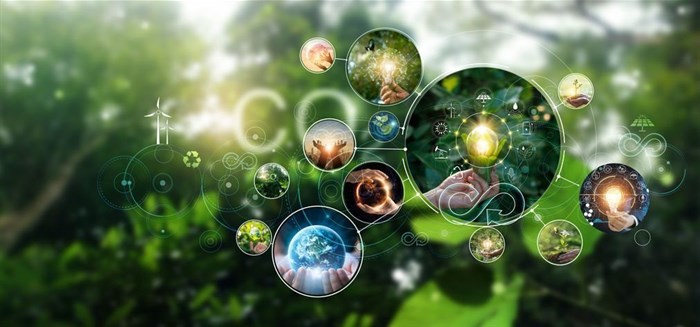 India: adelphi announced the winners of the Green Entrepreneurship Awards 2023 under the Circular Economy, supported by IKEA Foundation. A circular approach to business means embracing practices that minimise waste, promote resource efficiency, and prioritise the regeneration and reuse of materials, enabling a more sustainable and environmentally conscious economy. The awards scheme, a flagship event of adelphi's Green Entrepreneurship programme, aims to identify the most innovative and promising locally-led circular enterprises in Kenya and India, which are providing scalable solutions to circular economy challenges.
Winners:
Abhimanyu Singh, Founder of Hexpressions. Hexpressions revolutionise the construction industry by providing affordable and sustainable homes to underserved communities through their composite paper honeycomb panels. By prioritising environmental and societal issues, Hexpressions empowers individuals, reduces carbon footprints, and offers dignified lives through permanent shelter and skill development.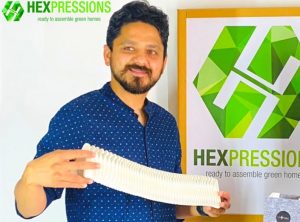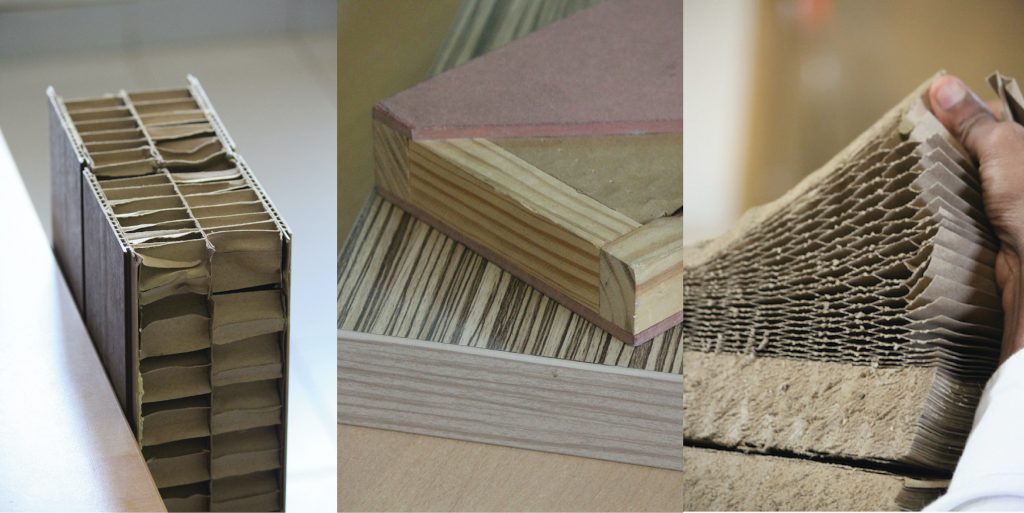 Sahar Mansoor, Founder of Bare Necessities Zero Waste Solutions. The company offers zero-waste alternatives to conventional personal, lifestyle, and home care products. With a female-led manufacturing team, they handcraft PETA-certified products using ethically sourced ingredients, aiming to make it easier to make an environmentally and ethically conscious decision when purchasing lifestyle products. Their innovative zero water, circular approach seeks to revolutionise the FMCG industry and significantly reduce carbon footprints.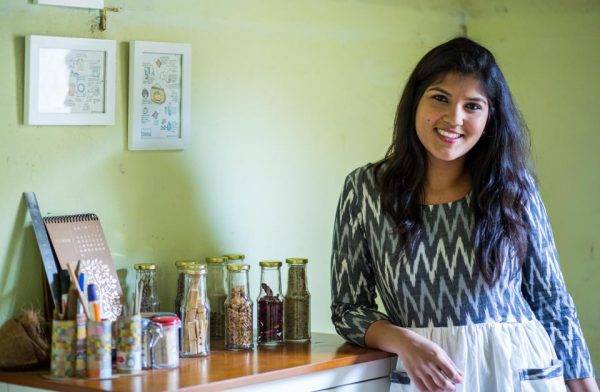 Ahmed Sameh, Programme Manager of IKEA Foundation, the primary supporter of the Circular Economy Awards, commented: "The winning enterprises are key to tackling crucial areas such as making food systems circular and sustainable, capturing the value of electronic waste, increasing water usage efficiency, designing out plastic waste and promoting slow fashion. Their work is driving scalable solutions to the challenges faced by circular economy practices. At IKEA Foundation, we want to congratulate every single one of them for their ground-breaking contributions to a more sustainable future. With these awards, our aim to accelerate the transition towards a circular economy, where resources are optimised, waste is minimised, and sustainable practices are embraced."
Winner Sahar Mansoor, Founder, Bare Necessities Zero Waste Solutions commented: "We are thrilled and deeply honoured to be recognised as winners of the Green Entrepreneurship Awards 2023 under the Circular Economy category. At Bare Necessities Zero Waste Solutions, we are driven by the belief that conscious everyday consumption can make a profound impact on our planet. This award reaffirms our commitment to offering zero-waste alternatives and revolutionising the FMCG industry through our super circular innovative waterless formats. We are grateful for the support and recognition, and we will continue our mission to make sustainable living accessible to all."
Winners of the Green Entrepreneurship Awards under the Circular Economy Awards will be awarded with one-year Accelerator support and a matching grant of up to 15,000 EUR to make necessary investments to scale. Ten runners-up from India and Kenya will receive six-month Catalyser business development support and a matching grant of up to 5,000 EUR to make necessary investments to grow.