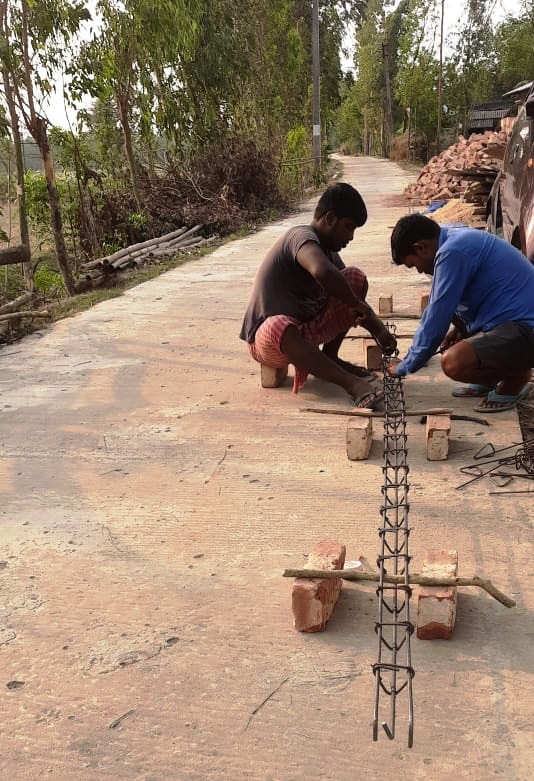 Kolkata: Post cyclone Amphan, and with the ongoing COVID pandemic, most of the men in the villages of the Sunbarbans had lost their jobs. The Sundarbans is the world's largest mangrove forest, with small indigenous riverine islands.
Despite the efforts of non-governmental organisations (NGOs) to assist them in rebuilding their homes and getting back on their feet, we realised that we needed a single initiative to get them back on their feet. It was then that GTPL KCBPL teamed up with a local volunteer network, Ek Packet Umeed, and funded the Foundation to address the unemployment crisis.
The Community Centre is an initiative of GTPL KCBPL in the Sundarbans village of Bali. The first floor will be a community centre, and the second floor will be a medical facility with a variety of health camps and medical equipment. It will serve as a forum for leading and improving various skills such as electrical work, sewing, and agarbatti making, among others. The project is a joint venture between Ek Packet Umeed and the Sundarban Foundation. The Sundarban Foundation is a local non-profit that will run the community centre.
The Centre will act as a forum, assisting in the development of local job opportunities for women who are active in various income-generating programmes. Over the course of a year, this Centre will train over 1000 people, both men and women, and assist in the development of self-employment. The men will be taught a variety of skills such as carpentry and English speaking to help them find work in nearby hotels and lodges during the tourist season.
The medical facility that will be built on the second floor will host a number of medical camps during the year. Healthcare facilities are important in the Sundarbans as they had collapsed last year as a result of the cyclone. As a small important building, this Centre will serve as a focal point, providing basic necessities to 4000+ villages.
Later, this Centre intends to establish an e-Learning Centre that will serve as an educational hub for children not only from Bali village but also from surrounding villages, allowing them to progress toward independence.
The aim of GTPL KCBPL is to improve the lives of villagers in the Sundarbans by providing high-quality healthcare, jobs, and education facilities.