Navi Mumbai, July 6, 2017: On the occasion of Van Mahotsav (started in 1950 by Ministry of Agriculture with an aim to increase the green cover), a weeklong annual tree planting festival observed across the country, GVK Mumbai International Airport Ltd (MIAL), the company that administers Chhatrapati Shivaji International Airport (CSIA), today joined hands with a local NGO to convert barren forest land into green cover at Rabale in Navi Mumbai. In sync with the State Government's vision to increase green cover across Maharashtra, GVK MIAL planted trees on an area of one acre beyond the premises of the Mumbai airport.
Through this pilot initiative, GVK MIAL sowed native species which included Kanchan (Phanera varieata), Jambul (Syzygium cumini), Shisam (Dalbergia sissoo), Bakul (Mimusops elengi), Kusum (Schleichera oleosa). These plants will be maintained by the company for the next seven years in collaboration with NGO, Hariyali.
Planting trees and conserving the environment is the first step towards addressing the issue of climate change, preserving nature and maintaining an ecological balance. GVK MIAL is an environment-sensitive organisation and sustainability remains at the helm of all the projects and initiatives. Participating in this noble countrywide initiative mirrors the company's dedication towards building a better and a greener tomorrow.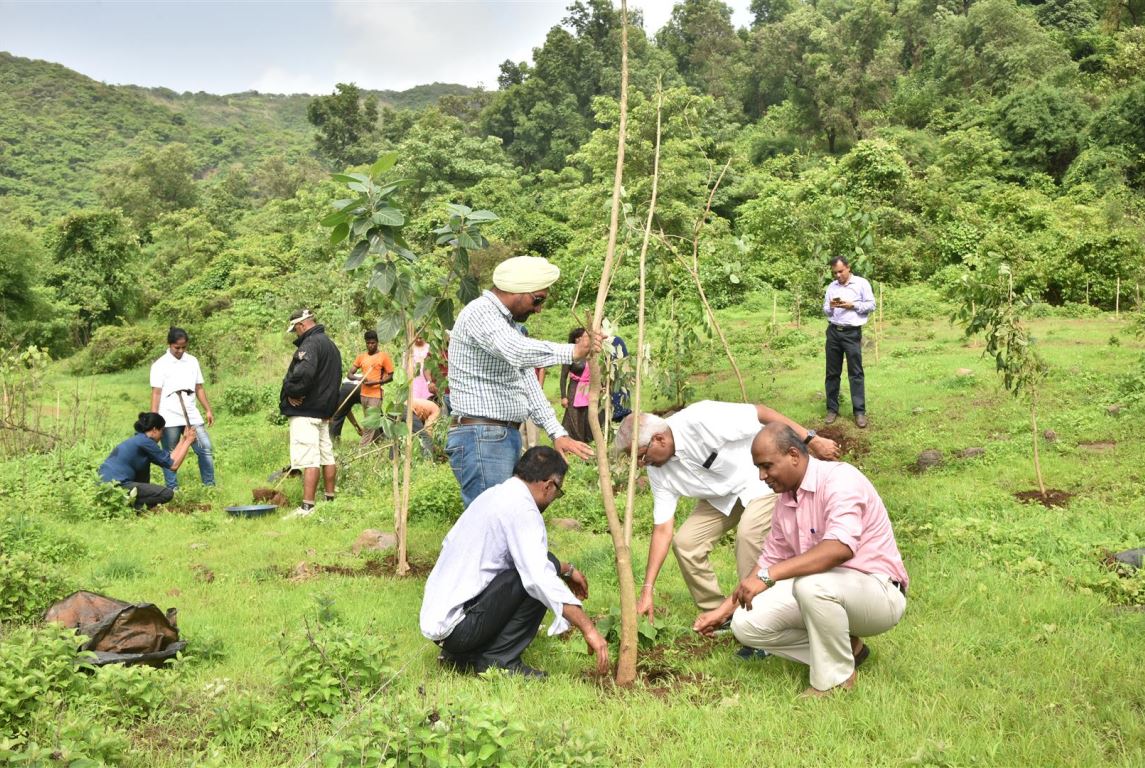 Since its inception, GVK MIAL has been committed towards ensuring optimal use of limited resources and assiduously follows its philosophy of sustainable living. As a result of its efforts towards spreading the message of positive environmental protection, the airport was recently awarded Level 3+ Carbon Neutrality certification by Airports Council International (ACI), the highest level of environmental achievement available to airports for their contribution in the areas of GHG management.
Recycling of waste, creating solar energy and reducing noise pollution are some of the major initiatives, among many, undertaken by GVK MIAL for contributing towards the environment.
The State Government also has plans to plant 5.54 crores saplings of which 3.4 crores will be planted in the forest areas and over 2 crores will be planted in non-forest areas.