Our fight continues. Let us not give up. The battle might be a long one but we shall overcome. The load becomes lighter when there is someone who is helping to carry that load. This is what we see happening in the country as people and different groups are banding together to help the country during this difficult phase. Let us continue to lift each other up.
Gourav's 'We Are India, We Will Prevail' Movement Spreads the Message of Unity, Serve and Care for Indians
Gourav, one of the leading consumer electrical goods brand, a trusted name in Tier-2&3 cities of India, has introduced a digital movement called #WeAreIndiaunder its social initiative DeshKaGourav, a digital platform that celebrates the Pride of India and has decided to come forward to support the country by encouraging countrymen to fight this battle together. The campaign is conceptualized by the people, for the people, of the people.
It has been a very difficult time for every individual and hence, staying positive, together, and keeping hopes is what will sail us through. Through #WeAreIndia, DeshKaGourav aims at motivating people to take a pledge to unite, serve and take care of the fellow Indians. Every individual is suffering and it's time we all come together to take responsibility for doing our bit towards every person in need. The goal of this movement is to encourage more people to do their part which can include sharing a meal, booking a vaccination, supporting your house help, helping someone develop a skill, sponsoring medication for someone in need, educating and creating awareness about COVID to maximum people. This fight is long and so is the movement's aim to leave a long-lasting impact on every Indian to stand by each other, not just in difficult times but always.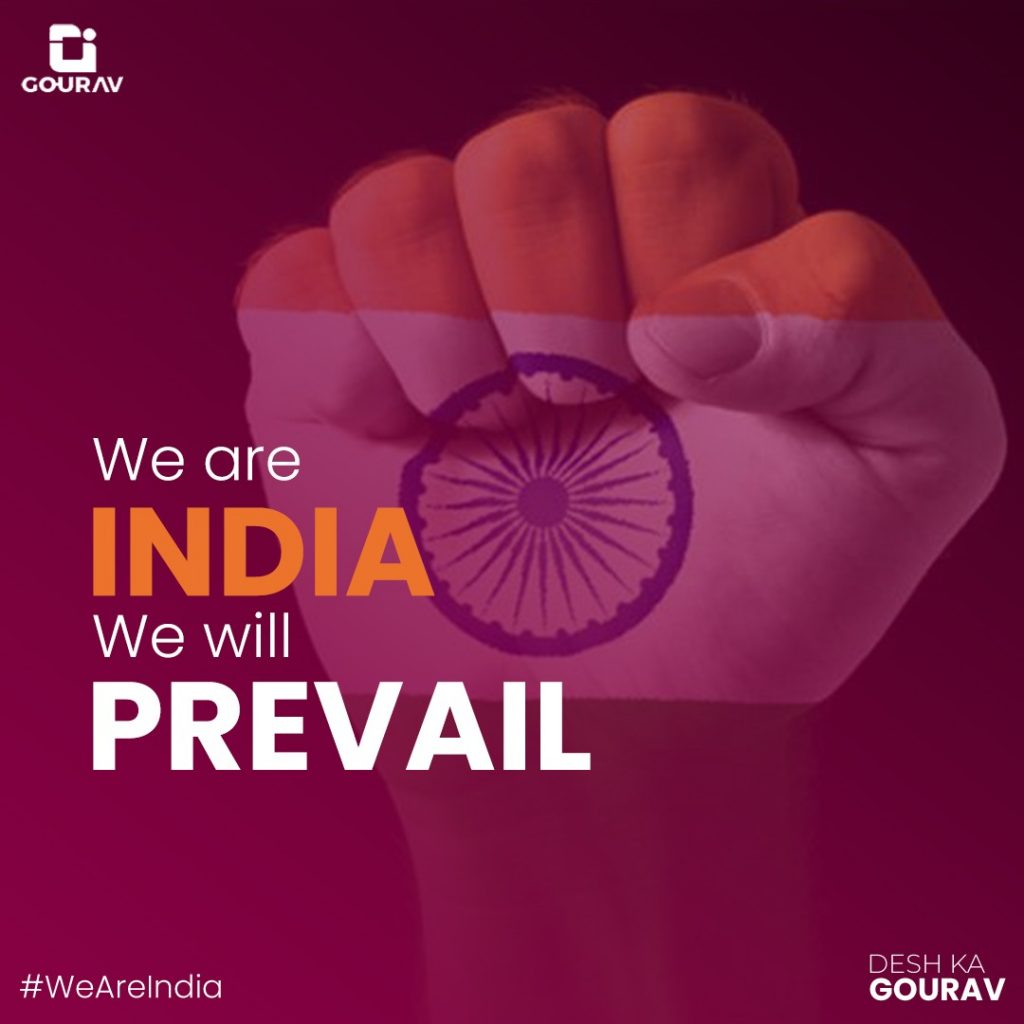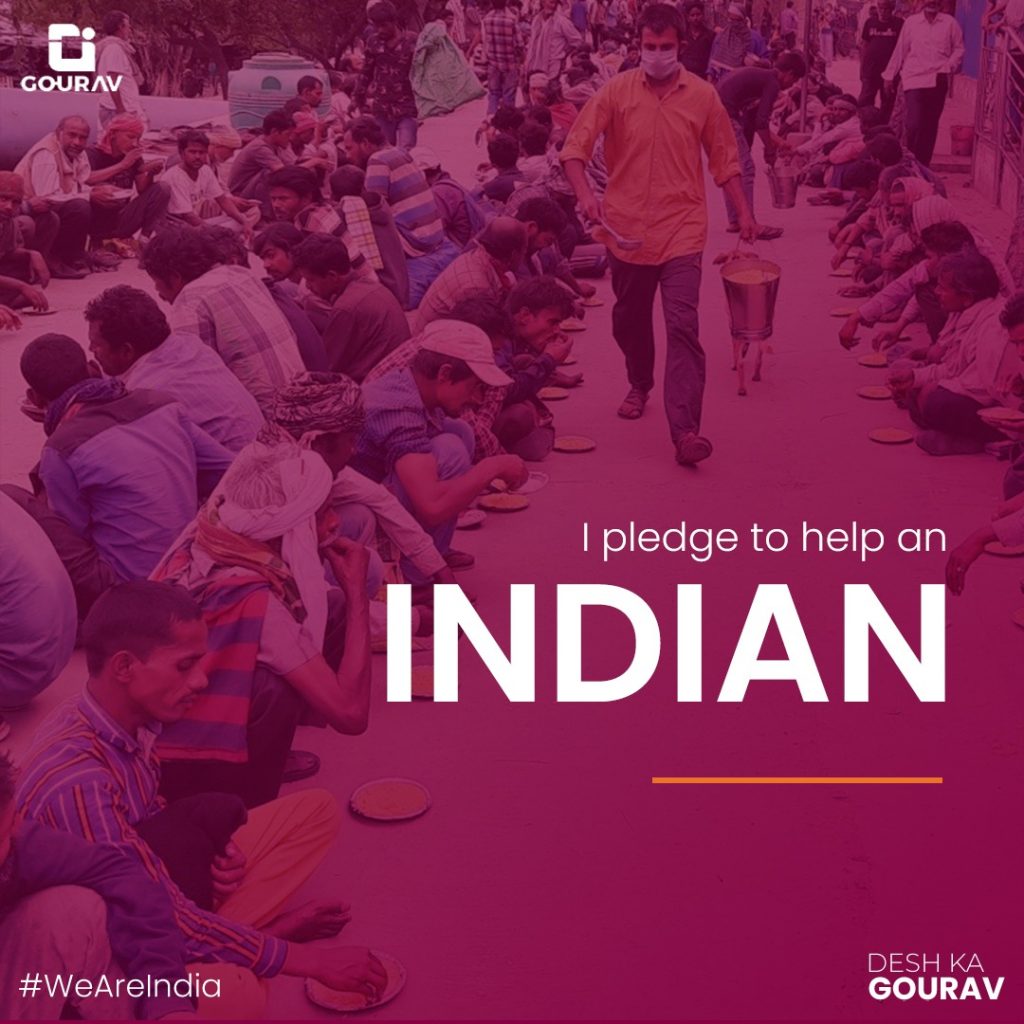 Commenting on the campaign, Gaurav Khanna, CEO of Gourav Luminaries (P) Ltd said, "Corona has hit us hard. It has taken many lives and left us all devastated. My heart goes to all my countrymen, who have lost their loved ones. It's not possible to experience what they are feeling as loss is such a personal feeling.
But as life moves on, so do we have to, even if we do not want to. The purpose of this entire movement is to unite us all, stand tall as Indians – serve and care for each other. Its mission is to empower each one of us and spread the message that we are in this together – We are India, and we will prevail."
Supporting this movement, Gourav Luminaries Pvt Ltd. also takes a step forward as Mr Khanna adds, "We aim at encouraging people to get themselves vaccinated and hence would like to soon announce our vaccination drive for the safety of our employees, their family and the partners who have been a part of the Gourav's family. We have made our move and look forward to more people joining us in this initiative to help each other, unite and take care of our fellow countrymen."
Visionet Systems Collaborates With GiveIndia for COVID-19 Relief Work
India is currently in the throes of the second wave of COVID-19. The surge of infections rose around mid-March and peaked with more than 400,000 recorded daily cases by April 30. India's healthcare system is severely under pressure with the mounting number of vastly disproportionate cases to the availability of medical equipment and supplies. As a nationwide scramble for bed, oxygen concentrators, and more continues, many individuals, social organizations, and corporate entities have found multiple ways to be of help. Through personal monetary contributions, donation drives, synergizing networks of support, or amplifying pleas for help, India's citizens are doing their best to extend a helping hand.
Visionet has stepped up to contribute over 200 oxygen concentrators, 100 ICU Beds by partnering with GiveIndia. Aside from this, the company is also covering vaccination costs for all its employees and their family. In addition, is providing cash assistance to people who are hardest hit due to pandemic.
Alok Bansal, MD and Country Head Visionet Systems (a business process management company) is no exception. He says, "As India fights this deadly wave, let us join hands and do our bit to fight this pandemic. We have been busy taking care of our own 4500 employees in India during this tough time and want to extend the circle of help to as many fellow citizens as possible. We have pledged to work with GiveIndia and, through their platform procuring healthcare resources, including oxygen concentrators, oxygen cylinders,  beds, and PPE kits. This is just the beginning of the roadmap we hope to make a difference more extensively."
Atul Satija, Founder 2.0 and CEO GiveIndia said "We are grateful to Visionet for their support in our efforts to respond to the COVID-19 situation. The severity of the pandemic has overwhelmed the health infrastructure. Visionet's contribution to our India COVID Response Fund is timely and will provide much-needed oxygen supply and ICU beds for critically ill COVID patients."
Impact:
– ICU beds have served over 8,400 people
– Oxygen cylinders have helped around 10,400 people
– Oxygen concentrators have made a difference to the well-being of around 21,000 people
PC Financial Lends Support to COVID Care Initiative with 14 Oxygen Concentrators for Utilisation in Delhi Government Health Facilities
PC Financial, a fintech platform, is supporting non-profit organisation LEH|Wish's COVID care initiative by donating 14 oxygen concentrators to the cause. The oxygen concentrators donated by PC Financial will be utilised in the Delhi Government's health facilities for COVID care and in the LEHS|WISH's hospital extension for COVID care in Holy Family Hospital, New Delhi.
The non-profit organisation has set up COVID Care Centres across India to provide emergency medical supplies including liquid oxygen, cryogenic tankers, concentrators, pulse oximeter, and ventilators along with PPE kits to already existing COVID care centres.
This time the financial services company is supporting an organization working towards augmenting the available hospital beds as the country is still witnessing 200,000 COVID cases daily.
The NGO is also helping state governments in driving India's COVID-19 vaccination programme efficiently. It has also been running awareness campaigns with promotional materials, community mobilisation efforts, and capacity-building sessions across various states.
HDFC Bank to Set Up Medical Infrastructure for COVID-19 Relief 
HDFC Bank, under Parivartan, announced a slew of measures to set up and enhance medical infrastructure across the country to assist the fight against the pandemic. The measures comprise setting up permanent medical infrastructure such as Oxygen plants, medical equipment, and ICU facilities, in addition to providing medical supplies to hospitals across India.
The Bank has committed an initial amount of Rs 100 crore under Parivartan in FY 21-22 for COVID-19 relief initiatives. In FY 20-21, the Bank contributed Rs 120 crore towards COVID-19 relief, as part of Parivartan.
To help improve the medical infrastructure across India, the Bank will do the following:
Set up 20 oxygen plants across various hospitals in India
Set up three, 100-bed COVID care facilities
Create two isolation centres
Provide medical equipment and supplies to more than 200 hospitals across the country
For setting up oxygen plants and COVID care medical facilities, the Bank will work with the local administration to identify the hospitals across India.
Further, the Bank also plans to offer scholarships under ECSS (Education Crisis Scholarship Scheme) to students affected by the pandemic and provide monthly rations to close to 1.5 lakh individuals across villages.
"HDFC Bank believes that the community and organisations need to come together to battle the pandemic," said Ashima Bhat, Group Head – CSR, Business Finance and Strategy, Administration, and Infrastructure, HDFC Bank. "Our efforts are a small token of our commitment towards society. We believe in creating long term sustainable infrastructure under Parivartan and the initiatives outlined to help combat COVID-19 emanates from this ethos. We are working with our NGO partners and local administration to create the necessary medical infrastructure like Oxygen plants, medical equipment and COVID care facilities. Going forward, we will focus on critical areas like education and livelihood, particularly for families affected by COVID-19 and work on more such long term sustainable initiatives."
PepsiCo Foundation and SEEDS India Provide Oxygen Concentrators to Government Hospitals in Pune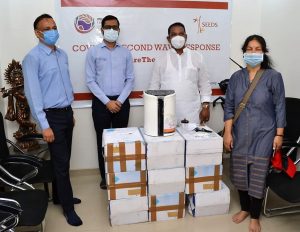 Continuing with its efforts to fight the pandemic, PepsiCo Foundation has announced a series of initiatives in Maharashtra in partnership with Sustainable Environment and Ecological Development Society (SEEDS) to help the communities in need. As part of the same initiatives, PepsiCo Foundation provided 10 oxygen concentrators to the local administration in Thergaon, Pimpri-Chinchwad, Pune in the presence of Shrirang Appa Barne, Hon'ble MP, Maval, Pune-Maharashtra. The oxygen concentrators will be installed in the local government hospitals in Pune.
Additionally, recently PepsiCo Foundation in partnership with SEEDS India also opened a COVID-19 Care Centre in Zilla Parishad Prathmik Shala, Ganegaon Village, Shirur Taluka, Pune. The Centre is equipped with state-of-the-art isolation care and adequate ventilation facilities.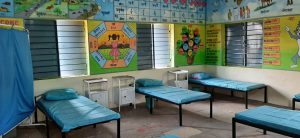 Talking about the initiative, Jinu Varghese, South & West Regional Manager, SEEDS, said "The 10-bed COVID Care Facility in Pune has been established to assist positive COVID-19 patients with mild to moderate symptoms. We are happy to hand over the oxygen concentrators to the district administration in Pune. This facility equipped with oxygen concentrators will support the local communities with timely and easy access to basic medical care and isolation services in this hour of need. Our efforts with support from PepsiCo Foundation have been to provide patients with access to drinking safe water, food, and hygiene supplies during their time at the Centre enabling a healthy return home. We remain committed to serving the most vulnerable communities who are often left under the radar."
As part of the ongoing efforts, PepsiCo Foundation has also announced vaccination drives for communities through the local healthcare system and awareness drives to promote vaccination in Maharashtra. In addition to that, PepsiCo India, over the last year, has undertaken a series of initiatives for the welfare of COVID-19 warriors in the state of Maharashtra. This includes the provision of hygiene kits to the farmer friends and truck drivers who have been braving the pandemic.  
PepsiCo India's recent COVID-19 community assistance efforts:
Since the onset of the pandemic last year, PepsiCo India has been actively stepping up its community support programs. The company has provided over 10 million meals to underserved communities and has made available over 35,000 COVID-19 test kits to various government labs and hospitals. The effort involved PepsiCo India partnering with leading NGOs such as Akshaya Patra Foundation, Smile Foundation, CII Foundation, and Foundation for Innovative New Diagnostics (FIND). The Company also provided hygiene kits to farmers and truck drivers across states to ensure their well-being and safety during the pandemic. The programs were rolled out in 13 States — Uttar Pradesh, Maharashtra, Gujarat, Punjab, Haryana, West Bengal, Assam, Bihar, Odisha, Tamil Nadu, Delhi, Karnataka, and Rajasthan.
Ambuja Neotia Group and ICICI Lombard Open a 58-bed COVID Care Centre in New Town, Kolkata 
Ambuja Neotia & ICICI Lombard jointly announce the opening of 'Vinod Neotia COVID Care Centre' — a 58-bed first-line COVID care facility in New Town. Located adjacent to Bhagirathi Neotia Woman and Child Care Centre, New Town, this facility is set to start operations.
ICICI Lombard has provided the medical equipment to the COVID Care centre, which comprises 48 oxygen-aided beds for mild or moderately affected COVID-19 patients and 10 High dependency unit (HDU) beds. The centre will provide nursing assistance and lab support 24×7, HDU beds for treating critical as well as mild COVID cases requiring hospitalisation. It will have specialist consultants on call, and provide Phone Triaging (interactive process between the nurse and the caller which is the patient in this case, to seeking guidance and query resolution multiple times in a day to minimize physical contact) — all in a protected area following infection control protocols and international standards.
In case of patients requiring critical care treatment, they will be referred to a step-up COVID hospital. In that case, to extend support to those patients till they are transferred to the Critical Care Hospital, the HDU has been equipped with 7 ventilator cardiac monitors along with qualified nurse and technicians, in addition to the doctors.
The Centre will offer services at a subsidised rate. Admissions will be based on the level of care the Centre is providing.
Speaking on the occasion, Harshavardhan Neotia, Chairman, Ambuja Neotia, said, "In the present scenario, the healthcare system is overwhelmed with the rapid rise in cases. This Centre is a small step towards supporting patients who need specialised initial care. We want to ensure that the patients get timely treatment for a speedy recovery."
On the opening of the COVID Care Centre, Bhargav Dasgupta, MD & CEO, ICICI Lombard, said, "We are happy to partner with the Ambuja Neotia group for the dedicated COVID Care Centre. Providing COVID-19 focused medical facilities to society is the need of the hour. At ICICI Lombard, we have taken multiple steps to curtail the impact of the virus over the last 2 years. These include providing oxygen concentrators, social distancing facilitating equipment, initiating vaccination drive for the underprivileged sections, among others. While these are small efforts, we believe that collectively India Inc. can play a critical role in mitigating the impact of the pandemic."
With the second wave hitting the masses harder, the new initiative is aimed at boosting the medical infrastructure in the Eastern part of the country, which is witnessing increased COVID cases as well as the impact of Cyclone Yaas in the last few days.
The Centre has been conceptualised by Hosmac India Pvt. Limited led by Vivek Desai. For the COVID Care Ward, the nurse-to-patient ratio will not be more than 1:4, and for the HDU facility, it will be 1:1 to ensure proper care for all patients. For Radiological and Cardiological assessment, the centre will have X-Ray & ECG facilities available. The environment of the Centre is being taken care of with HEPA filter and UVGA filtration process, which will be helpful for patients and the medical staff working inside the COVID Care Centre.
IIFL Home Finance Commits Rs 2 Crore for COVID Support Though GiveIndia
IIFL Home Finance, one of India's leading housing finance companies has committed to raise Rs 2 Crore to support COVID patients, their families and healthcare workers across India.
They have initiated a fundraising campaign on GiveIndia platform for this purpose. The funds will be used for providing oxygen supply and life-saving equipment, help low-income families bereaved by COVID, overcome their loss, provide cooked food and ration kits and help with isolation facilities and medical care to COVID patients.
The Rs 2 Crore fund will be shared with GiveIndia, SOS Children's Village of India, Rise Against Hunger India and Doctors For You. The contributions are expected by customers, employees, and the general public.
Commenting on the development, Monu Ratra, CEO, IIFL Home Finance said, "Due to a spike in cases across the nation, COVID-19 has led to a lot of challenges for everyone and has affected many people throughout the country. We, IIFL Home Finance Ltd., are coming together with GiveIndia to raise funds to support the country in this time of need."
GiveIndia and Doctors For You will use the funds for COVID care centres and oxygen supply, Rise Against Hunger India will use the funds for ration kits and cooked meals, and SOS Children's Village of India will use the funds for child care.
IIFL Home Finance is a part of the diversified non-banking finance company IIFL Finance, which caters to the credit needs of the unbanked and underbanked population of India present across 2500 locations with a client base of over Rs 60 Lakhs.
IIFL Home Finance calls out to the nation to come together during these tough times and contribute their share for the cause at iifl-hfl.giveindia.org
Raytheon Technologies Retrofitting Collins Aerospace Oxygen Trucks to Aid COVID-19 Relief Efforts in India
Raytheon Technologies Corp is retrofitting OxyTruck mobile oxygen filling stations –produced by its Collins Aerospace unit in Lübeck, Germany – to help with the COVID-19 crisis in India. The trucks, each of which can transport approximately 270,000 litres of much-needed oxygen, are expected to be delivered to the Indian Red Cross Society in New Delhi early next week to connect with hospital oxygen supply lines and help fill portable oxygen cylinders.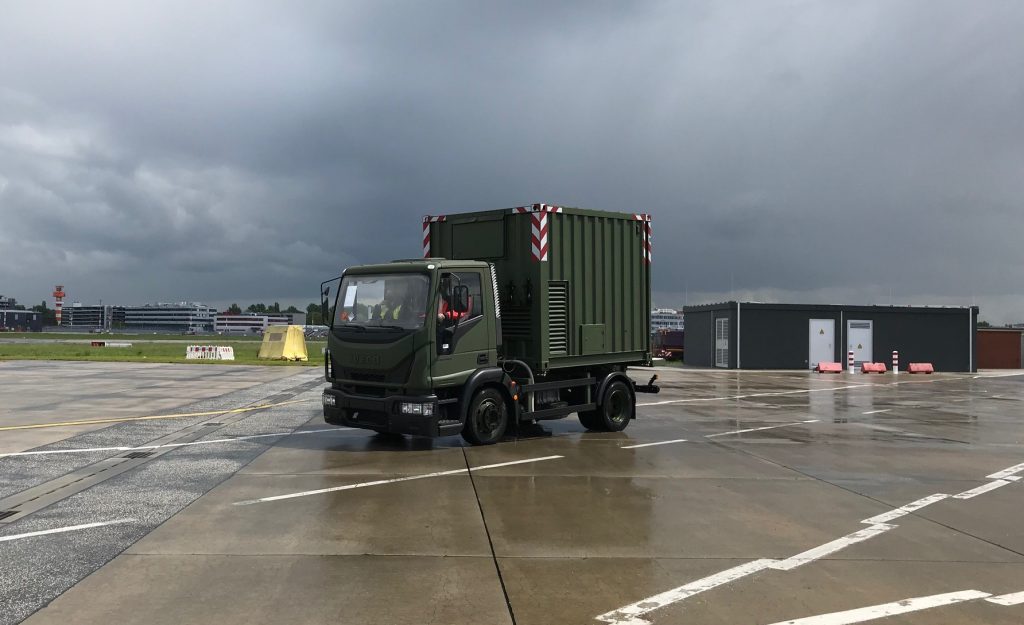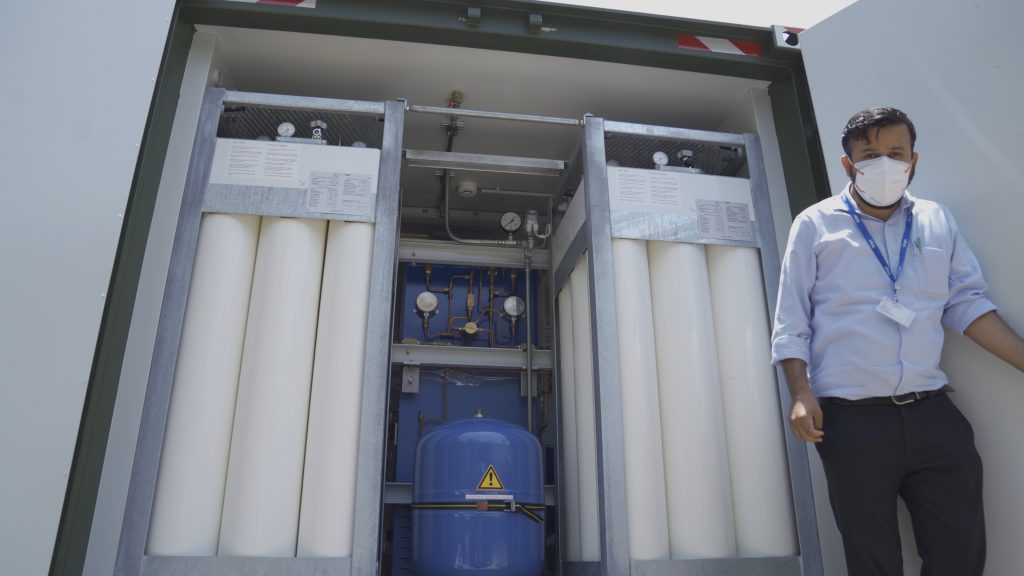 Normally used by military forces to fill aircraft oxygen systems, the trucks are being modified for civil use and transported to India by the Indian Air Force.
"We have employees, customers and suppliers throughout India who need assistance, and this is just one immediate way we can help make a meaningful difference in this crisis," said Troy Brunk, President of Interiors for Collins Aerospace.
In addition to the OxyTruck donation, Raytheon Technologies and its businesses have donated 1.2 million pieces of personal protective equipment, funding for 1,000 oxygen concentrators, and are making financial contributions to local relief organizations. The company is also matching employee donations to numerous nonprofits supporting COVID-19 relief efforts in India.
Avaya Innovation Enables Free Medical Consultations Through MedicSetu, Easing Burden On Indian Healthcare Organisations 
In light of the current healthcare emergency facing India, Avaya, a global leader in solutions to enhance and simplify communications and collaboration, has joined hands with a group of non-profit organisations and doctors to rapidly improve COVID-19 patients' access to free healthcare while easing the stress on hospitals and clinics struggling with patient care.
Available nationwide and built under the direction Hon'ble Minister Shree Ravi Shankar Prasad, Ministry of Electronics and Information Technology (MeitY), MedicSetu gives COVID-19 patients under home quarantine the ability to participate in free video consultations with qualified doctors using a virtual platform. This greatly increases citizens' access to medical advice while easing the burden on stretched resources at healthcare institutions.
The platform also enables doctors associated with various self-help groups and NGOs, including Rotary International and Arogya Foundation of India, to contribute their services for free COVID-19 consultations to the country.
"The number of COVID-19 cases in India has increased drastically over the past weeks, putting a significant strain on our current healthcare infrastructure. But we are fortunate and humbled that so many NGOs and medical groups have come forward to help," said Kunaal Prasad, COO at NLP Mission, MeitY.  "The creation of MedicSetu coordinates these efforts by giving patients free access to groups of doctors from anywhere without placing additional stress on the healthcare system. This is a purely non-commercial project, driven by the spirit of cooperation and contribution of doctors, NGOs, federations, volunteers and others, and we thank them for their proactive support to help us get the situation under control."
Created by Avaya and I-Novate in collaboration with MySenior Doctors, the platform acts as a virtual out-patient department, using the Avaya Spaces™ workstream collaboration solution to connect patients directly to doctors in private virtual rooms. The non-profit organizations Rotary India, Arogya Foundation of India, and the Manav Mitra Foundation also contribute to the initiative.
With a solution to the healthcare emergency needed urgently, the platform was created within seven days. During a test phase, 163 registered doctors provided consultation to over 876 patients during that week. And with MedicSetu having proven its ability to alleviate the surging demand on hospital resources, the initiative has now been expanded nationwide with over 1,000 doctors on board.
"Right now, the focus is totally on the COVID-19 patients who are hospitalized, but the ones who are home quarantined need equal attention. It is the time where organizations like us need to step up to address this gap and find the best solution to avail doctors to these home quarantined patients, especially for those who cannot take any financial pressure for medical consultation," said Rtn. Kamal Sanghvi, Director, Rotary International. "MedicSetu has been the best way to address this gap and we are already witnessing a rise in conversations every single day."
Doctors are contributing voluntarily in association with a number of groups to help those who are not able to afford or physically reach healthcare establishments. Doctors who have been verified by the supporting NGOs and have been registered can connect with patients and deliver free healthcare advice.
"Since the beginning of the pandemic, our Avaya team has gone above and beyond to safeguard the health and safety of others, while supporting organizations and customers globally in their ability to respond. And once again we've been humbled by the incredible work that our team put into this initiative, and by their drive to use our technology for good in the face of significant societal challenges," said Vishal Agrawal, Managing Director – India & SAARC, Avaya. "We wish all of our colleagues, their families and friends, and all in India the very best as they navigate the current situation."
Anish Kumar, Director and Co-Founder of I-Novate Group Of Companies, added: "The country right now is in dire need for proactive responsibility to help COVD-19 patients connect with doctors, especially the individuals who are currently home quarantined and are not able to step out for consultation. It is an amalgamation of both availing an easy-to-use virtual communication platform between patients and doctors, and reducing the load on an already overburdened health infrastructure."
Robert Bosch GmbH Strengthens its Commitment to Fighting the Pandemic in India
Bosch India handed over the medical aid received from its parent company, Robert Bosch GmbH to NITI Aayog as part of its initiative to combat the second wave of the COVID-19 pandemic in India. The aid shipment includes 92 ventilators and 438 oxygen concentrators, 10 oxygen cylinders, and other medical supplies such as face masks and glass cannula from major manufacturers.
Bosch selected these certified products in consultation with the Indian Red Cross to ensure the doctors and medical staff can use the equipment without any additional training. The total shipment is valued at approximately one million euros and is completely free of charge.
The consignment was handed over to Shri Amitabh Kant, Chief Executive Officer, NITI Aayog by Soumitra Bhattacharya, Managing Director, Bosch Limited and President of Bosch Group in India via a virtual event. Speaking on the occasion, Mr Bhattacharya said, "The second wave of COVID-19 pandemic has been far more damaging for the nation As a socially responsible company, Bosch is already doing its part wherever possible. We are thankful to our parent company for helping the nation during such a difficult situation."
Besides the current aid, Bosch India had pledged INR 50 crores last year for fighting the spread of COVID-19. This included an in-house manufacturing line of medical-grade masks at its Naganathapura Plant, which was inaugurated by Mr Kant. Till date, more than 4 million masks have been distributed to COVID-19 warriors, municipal corporation workers, ASHA, and Anganwadi workers as well as several NGOs.
Speaking on the occasion, Mr Kant commented, "I would like to sincerely thank Robert Bosch GmbH for extending its support by sending medical supplies to help India combat the COVID-19 pandemic. We thank the Indian consulate in Germany, Indian Red Cross and Bosch India who helped expedite this consignment in a swift and efficient manner. Bosch India has been consistently supporting central and state government through several initiatives and we appreciate their efforts to help India fight this pandemic."
In addition to this, Bosch India has also invested in ventilator repairs, establishing COVID Care Centers, and upgrading primary healthcare centres around its facilities and is committed to providing continued support and work with societal engagements during COVID while taking care of our employees, their families and the society at large.
Dallas Foundation Partners with IACEO Council, Arranges Medicare Supplies for Rajasthan
The US City of Dallas, Texas and the Indian American CEO Council (IACEO) have joined hands to help India's fight against the COVID-19 which has been taking a heavy toll in terms of loss of lives and have arranged relief supplies such as PPE Kits worth USD 1 million for the Western State of the country-Rajasthan.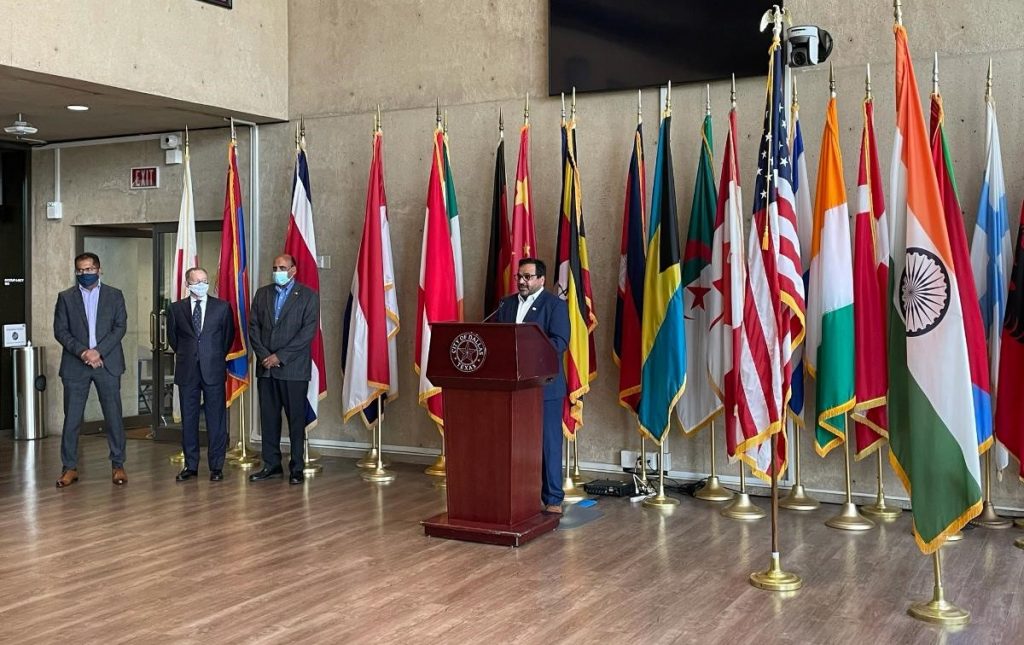 At Dallas City Hall, it was announced that the City of Dallas and IACEO have partnered up with Dallas Foundation.org in a new initiative to help assist Jaipur, Rajasthan India during the deadly second wave of the COVID-19. The move was initiated by the Co-founder of the IACEO Council, Arun Agarwal who is a native of Jaipur, Rajasthan. Agarwal is also Indian American CEO of the Dallas-based Nextt.
Announcing the partnership with Dallas Mayer Eric Johnson along with other major contributors, Arun Agarwal said, "Being raised in Jaipur, this is very personal to me and I will use all resources possible to help the city and my state-Rajasthan. We have discussed in details the requirements and have people to contribute in helping India at the time of a major health crisis."
Recently Mayor Johnson along with Arun Agarwal had a virtual call with the Minister of Health and Family Welfare, Raghu Sharma, to discuss and understand the needs of the people and health organisations of Jaipur/Rajasthan, India.
Commenting on the partnership, Eric Johnson said, "India is critically short of oxygen, PPE Kits and other necessary medicare supplies to fight COVID-19. When Dallas needed help, people around the world stepped up. Now, it is time for us to pay it forward. We are partnering with Indian American CEO Council to send immediate help to India."
"I am excited to announce that we have received commitments for more than USD one million worth of PPE that will go to India. We are encouraging people to make donations to IACEO Council's COVID Relief Fund at Dallas Foundation," he added.
So far, the relief effort has raised more than $1 million worth of personal protective equipment, including masks and gloves.
"The crisis in India is heartbreaking and beyond comprehension," Agarwal said. "I am incredibly grateful to Mayor Johnson for stepping up to ask how Dallas can help the people of India through this city-to-city connection," the Co-founder of IACEO Council said.  The Dallas Foundation is accepting donations at DallasFoundation.org/IndiaCOVIDRelief.
Earlier in the month, three Indian-American CEOs Sunder Pichai from Google, Punit Renjen from Deloitte and Shantanu Narayen from Adobe had joined the steering committee of the Global Task Force on Pandemic Response, which is overseeing an unprecedented corporate sector initiative to help India successfully fight COVID-19. The CEOs have been active in organizing U.S. companies' response to the COVID-19 crisis in India. The U.S. corporate sector so far has committed more than 25,000 oxygen concentrators for India. Over 1,000 ventilators are expected to reach India by June 3. Together, these businesses are expected to provide over $30 million in support for India's healthcare response.
Cybage Extends Support to Indigent People in Distressing Times; Launches Cybage Sanjivani 
Cybage, a global IT organisation has launched 'Cybage Sanjivani', an initiative to support families belonging to economically weaker sections of society in distressing times. This long-term initiative aims to help them deal with financial turmoil due to untimely deaths amid the second wave of the pandemic. Cybage has allocated an initial amount of INR 25 crores towards the relief fund. The exclusive focus of this corpus is to support families in case of bereavement of the sole earning member. The eligible applicants may submit their request for financial aid on www.cybage.com/sanjivani and additionally, reach out to CovidSanjivani@cybage.com in case of any queries.
"Cybage sponsors term-life insurance for its workforce that entitles the family of the bereaved person to be paid seven times the annual remuneration, in addition to employment creation for a family member and extension of other assistances as appropriate. Unfortunately, such support systems don't exist for the unorganized sector. Certain sections of the society were already reeling under financial hardships over the past year and now sadly, untimely deaths associated with the second wave of COVID-19 have completely devastated many homes.  While the loss of a loved one is irreplaceable, we can surely do more than offer our thoughts and prayers for the impacted families.  Accordingly, Cybage will be extending financial support and care to mitigate the pain being endured by those in need," said Arun Nathani, CEO & MD, Cybage.
Additionally, the organization has further expanded the funding of its two foundations – CybageAsha and CybageKhushboo. The twin CSR arms of Cybage are continuing to double up on their pre-pandemic initiatives fixated on rural upliftment and education, along with COVID-19 triggered focus on medical infrastructure in the country.
"Given the present situation, the country is in dire need of sufficient ventilators and ICU beds, critical-lifesaving necessities in the fight against COVID-19. We are committed to providing our support to the hospitals. We hope our humble and continued help to this critical situation will not only fill a present-day need but fast-track India's healthcare readiness," said Ritu Nathani, Head – CSR and Director at Cybage.
Over the past year, Cybage has donated several ventilators and ICU beds to various hospitals in Maharashtra. In addition, numerous projects to support livelihood and supply essentials were undertaken and executed in the Cybage adopted communities. Cybage continues to be inspired by the humanity and strength of frontline workers and essential service providers, who have dedicated their lives to this fight against the pandemic.
PRIST University Donates Rs 50 Lakh Towards Tamil Nadu Chief Minister's Relief Fund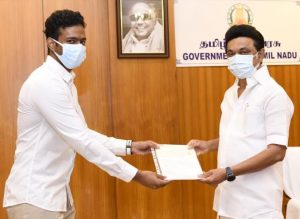 With a view to supporting the Government of Tamil Nadu in its fight against the coronavirus pandemic, M.P. Nageshwaran, Chancellor, Ponnaiyah Ramajayam Institute of Science and Technology (PRIST) Deemed University, handed over Rs 50 Lakh to Hon'ble Chief Minister of Tamil Nadu, Shri M. K. Stalin, at the Secretariat recently.
M.P. Nageshwaran, Chancellor, PRIST Deemed University, said, "As the State battles the war against COVID-19, it requires support to ensure that the adequate needs of the people are met during this crisis. In the struggle to save precious lives, frontline workers have put their lives at stake and it is heart-wrenching to witness people's livelihood affected due to coronavirus. This dire state of crisis calls for a humanitarian perspective. We need to show solidarity with the Government, by adhering to the rules and regulations that will help curb the spread of the infection."
Grundfos India Donates Rs One Crore to Tamil Nadu CM's Relief Fund to Combat COVID-19
Grundfos India, a global leader in advanced pump solutions and a trendsetter in water technologies, donated Rs One Crore towards the Tamil Nadu Chief Ministers Relief Fund to help support the State's initiatives in combating the pandemic.
Amid a sharp rise in COVID-19 cases, the State has been facing challenges and experiencing a shortage in medical infrastructure. As the second wave wreaks havoc, with the virus claiming more lives daily, Grundfos has been humbly contributing in multiple ways. The Grundfos Foundation is donating medical infrastructure worth Rs 38 Lakhs to 14 Government Hospitals and Primary Health Centres in Chennai, Chengalpattu, Kancheepuram and Thiruvallur Districts. In association with Hand in Hand India, the Grundfos Foundation is providing COVID-19 Safety Essentials, Medical Equipment's (pulse oximeter, thermal scanner, digital BP apparatus) and Hospital Infrastructure to these hospitals and health centres.
Furthermore, Grundfos India through its local CSR funds, recently worked with the Rotary Club of Madras East to provide 100 micro-oxygen concentrator tanks to the Government's Stanley Hospital in Chennai.
George Rajkumar, Country President, Grundfos India said, "As Tamil Nadu witnesses this unprecedented health crisis, we stand with the Government in solidarity. We hope that our contributions to the CM's Relief Fund and the Government Hospitals and Primary Health Centers will strengthen efforts towards combatting this deadly virus and help save lives."
Motion Education Provides Masks, Face Shields, and Oxygen Vans in Kota; Launches COVID-19 Awareness Campaign on Social Media
As the country battles the second wave of COVID-19 pandemic, Kota-based Motion Education Private Ltd – India's fastest growing education Start-up and a leading coaching institute in Kota for Medical, Engineering, and other prestigious competitive examinations –  NEET – has ramped up the support to the people of Kota in combating COVID through various community outreach and social media awareness campaigns. It has also been contributing medicare products such as masks, face shields, and oxygen vans.
Motion has handed over 200 face shields and nearly 1,000 masks donate to local police personnel who are one of the most vulnerable groups given the rising COVID-19 cases in the city which is a national coaching hub.
Commenting on the initiatives, Nitin Vijay, Managing Director, Motion Education said, "The second wave of COVID-19 has affected human lives in several ways. We have also arranged oxygen vans for the people of the city and it keeps on moving around the city to provide support wherever needed. Policemen, being frontline workers, are always exposed to any health hazard, hence we contributed with masks, sanitisers, face shields."
"Apart from urging people to adhere COVID Appropriate behaviour, we launched a massive social media campaign to create awareness against the deadly infection which is taking a heavy toll on human lives. Our awareness posts on social media focused on COVID-related complications, preventive measures and encouraging people for plasma donation. Our social media awareness campaign got tremendous response and created a support system for the authorities as well," he added.
Motion Education continues to provide relentless support to State/District administrations and communities around through various community outreach and awareness initiatives.