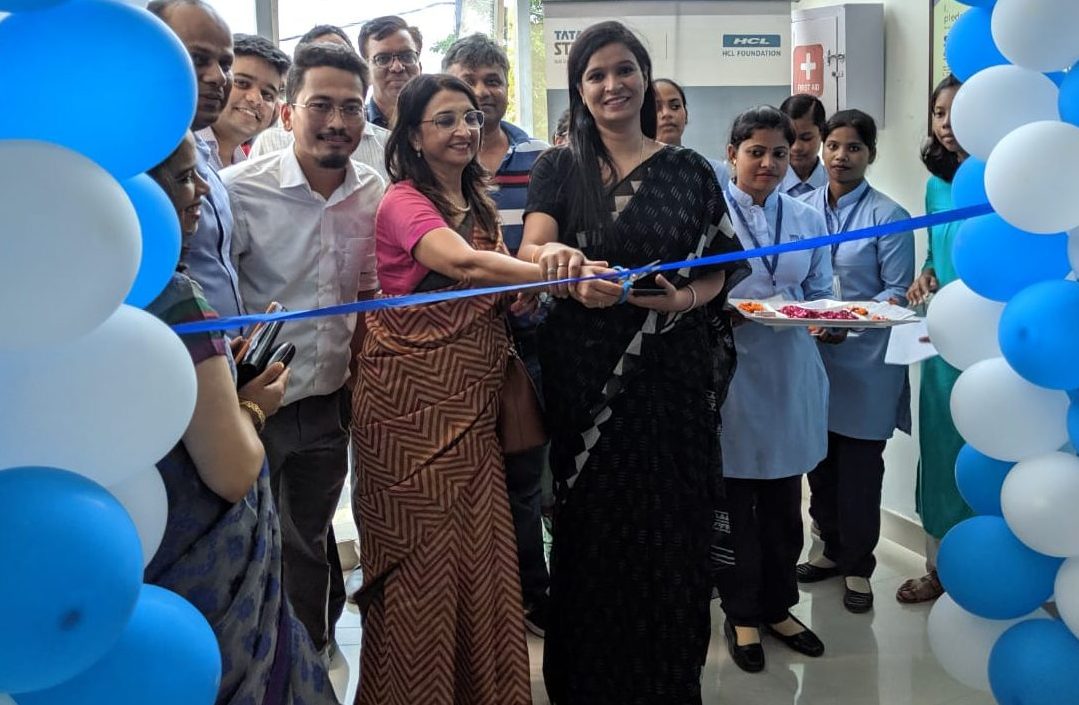 Lucknow, July 30, 2019: HCL Samuday, an ambitious project of HCL Foundation, working towards creating a scalable and replicable development model for rural India, announced its partnership with Tata Community Initiative Trust to skill youth for employment, entrepreneurship and community enterprise. As part of this collaboration, HCL Samuday and TATA STRIVE have set up a Skill Development Centre in Sandilla to train local youth in three technical and industry relevant programmes including – Refrigeration and AC Repair, Assistant Electrician and Solar PV Installation/ Suryamitra. The joint skill development centre began operations on October 10, 2018, and has already placed 44 youth (a record placement of 97 percent) across different verticals, till date. 84 youth are currently enrolled in the various training programmes under this initiative.
Tata STRIVE is the skill development initiative of the Tata Community Initiatives Trust under the aegis of Tata Trusts. This initiative is in line with the Pradhan Mantri Kaushal Vikas Yojana (PMKVY) that aims to enable youth to engage in industry-relevant skill training that will help them secure a better livelihood. Keeping in mind the importance of quality training and its industrial relevance, these courses are designed and supported by industry leaders like Schneider Electric and Voltas.
The various skill development interventions under Samuday project has already placed more than 600 marginalised youth across different industries.
Key Highlights
HCLF and TCIT to collaborate and establish a multi-skill development centre in Sandilla, where rural, economically underprivileged youth will be trained and later employed.
Schneider Electric and Voltas are the two knowledge partners for the skill development centre
The training programme will offer industry-based courses which will help create more employment and encourage entrepreneurship among rural youth
Practical experience and on-job training is an integral part of the training
Facilitate placement of successfully skilled candidates across different industries
The minimum average salary of the placed student will be above Rs 8,000 and the placed individuals will be tracked for at least five months.