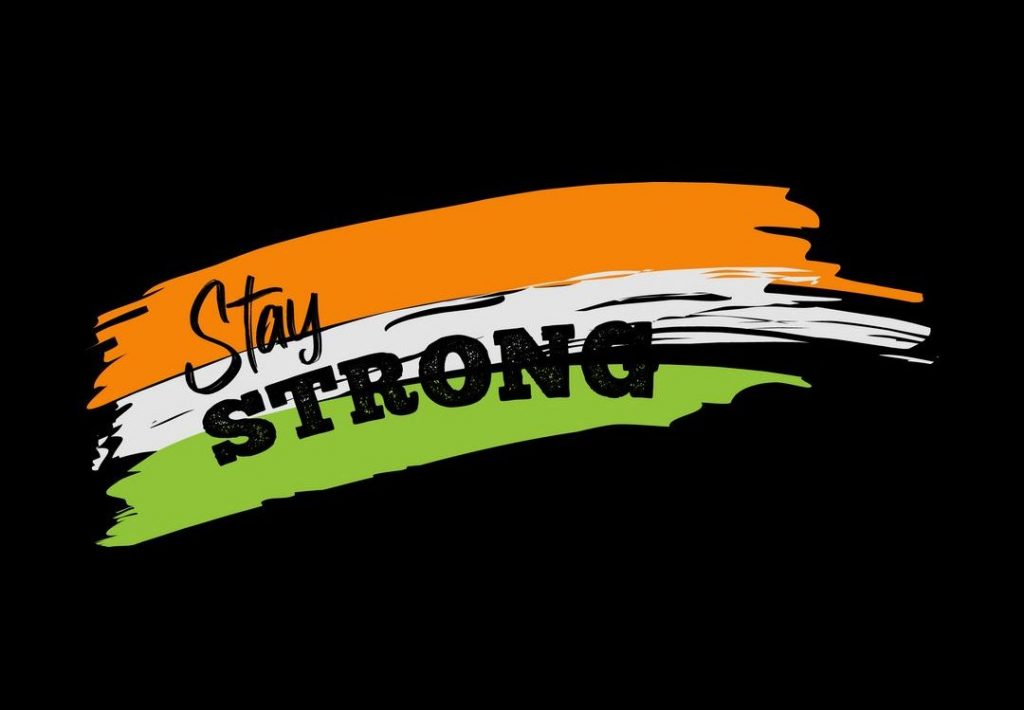 This is a testing time for the country as it battles an even deadlier second wave of the coronavirus. The helplessness that prevails is overwhelming. Yet, during this dark period, we see a glimmer of hope as various companies are leaving no stone unturned in providing critical medical equipment and much more pan India. Safeguarding the lives of Indian citizens is their topmost priority and they remain committed to aiding efforts that are aimed at combating the pandemic.
Arjas Steel Partners with Anantapur District Administration to Set Up a 500-Bed COVID Hospital
Specialty steel manufacturer Arjas Steel, in partnership with the Anantapur District Administration, has made a 500-bed COVID Care Hospital a reality, at Tadipatri, Anantapur District, Andhra Pradesh. Arjas Steel has laid an oxygen pipeline directly from the steel plant to this hospital, ensuring an uninterrupted oxygen supply. For the first time in India, the 500-bed COVID hospital was built in a record 14 days at Tadipatri, Anantapur District, Andhra Pradesh.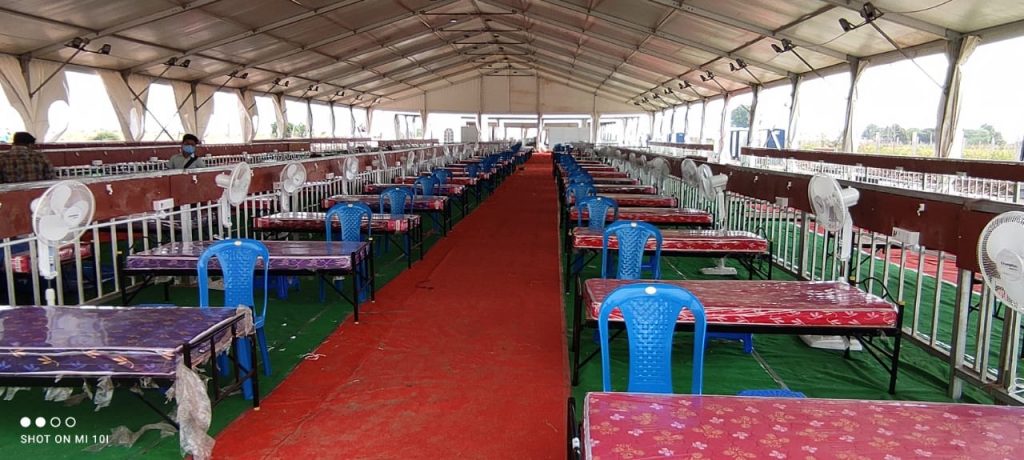 This joint initiative has addressed the critical need for oxygen in the hospital and simultaneously reduces the burden on the already scarce resources of oxygen cylinders and tankers that are now deployed to other areas in the state.  The Company, as part of its production process, has an oxygen plant, but the oxygen produced is of Industrial grade. This is transformed for medical use, under the supervision of Andhra Pradesh Medical Services and Infrastructure Development Corporation (APMSIDC).
"This joint collaboration between various arms of the Anantapur District Administration and Arjas Steel ensures that sufficient Oxygen and beds are available for COVID patients. The continuous oxygen supply was a major concern. By directly piping oxygen from our captive plant to the hospital, we have removed many of the logistic issues concerning transport. Our team has worked night and day to make this happen. This 500-bed facility is aimed at providing care for COVID patients from three districts of the Rayalaseema region, Anantapur, Kadapa and Kurnool," said ASPL Managing Director, Sridhar Krishnamoorthy.
The shareholders of Arjas Steel (ADV Partners), directors and management of Arjas Steel, believe in investing in the communities around us and community health is an important pillar in our CSR activities. In addition, Arjas Steel is looking to provide support to our nearby hospitals in Tadipatri and Anantapur in various ways for us to fight and win against this virus, he added.
Expressing a sense of satisfaction in establishing this hospital, Anantapur Collector and District Magistrate, Gandham Chandrudu I.A.S said, "This is possible because the Team Ananthapuramu believed that great things are never done by one person, they are done by a team of people. I thank the Hon'ble Chief Minister Mr. Y S Jagan Mohan Reddy, District In-charge Minister Mr. Botsa Satyanarayana, Health Team of AP, the management as well as the team of Arjas Steel Private Limited and Team Ananthapuramu for the wonderful coordination and 24×7 hard work," the Collector said. 
Vedanta Provides 100 Beds, Medical Equipments and Ventilators to Goa Government
As the country battles the second wave of COVID-19 pandemic, Vedanta Sesa Goa Iron Ore Business is ramping up the support to the State Govt. in combating COVID through various community outreach initiatives and contributing towards medical infrastructure in the State. Recently, Vedanta Sesa Goa Iron Ore Business provided 100 beds at Goa Medical College (GMC), Bambolim, of which, 20 are critical care beds and 80 are oxygenated beds. Vedanta Sesa Goa Iron Ore Business have handed over 2 Ventilators to GMC and committed to providing 8 more ventilators which will be provided to Goa Govt. very soon. The company has also handed over medical equipment such as weighing machines, BP Monitors, Infusion Warmers, Stethoscopes, Digital Temp unit, Suction machines, Fluid Warmer, Glucometer, etc., in order to help equip State Govt. hospitals for healthcare treatment.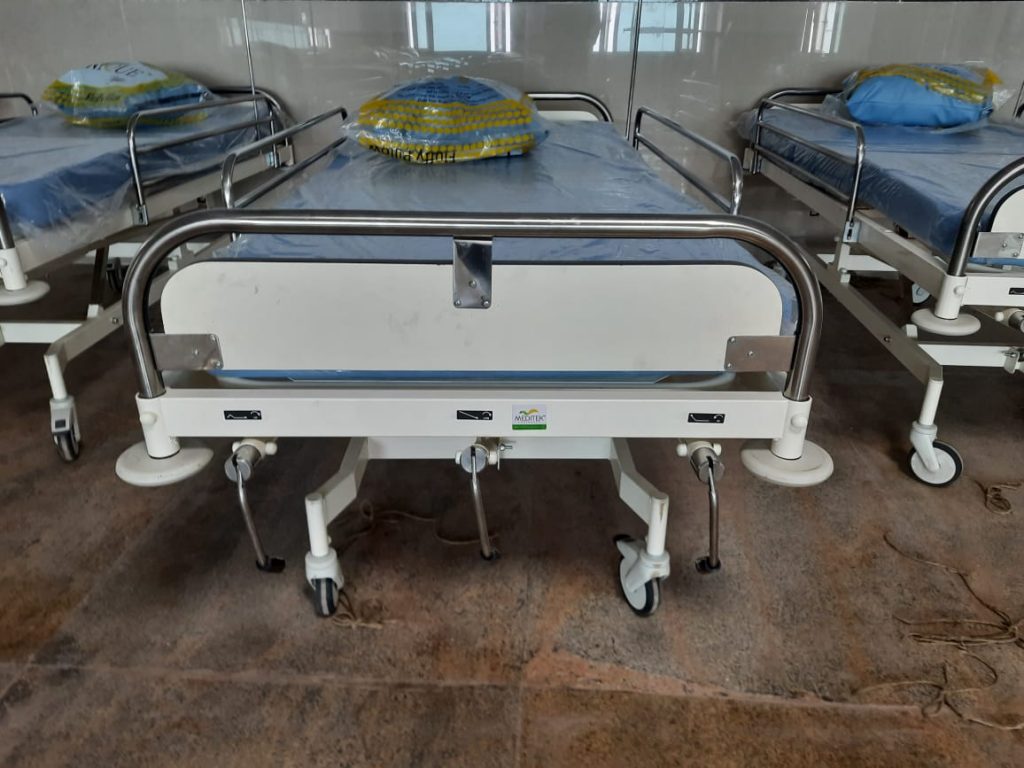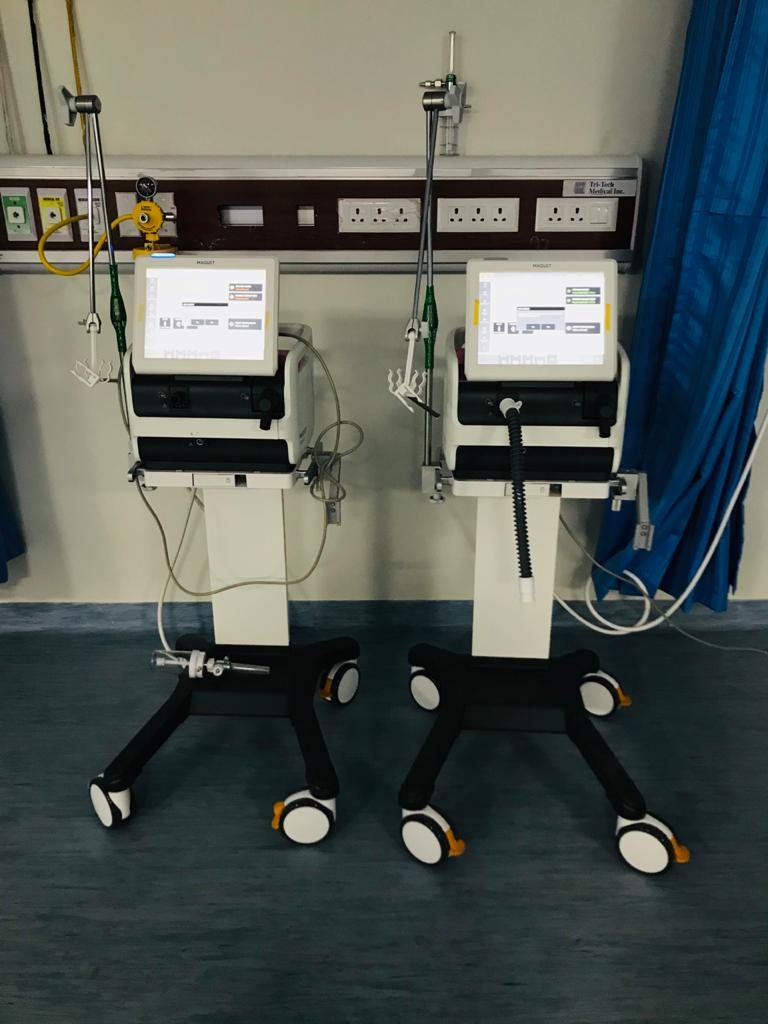 Goa CM Dr. Pramod Sawant has appreciated Vedanta for supporting the State Govt. in combating COVID.
Vedanta Sesa Goa Iron Ore Business has also committed its support to provide 3 tonnes of free Liquid Medical oxygen per day from Value Added (VAB) at Amona, Navelim. Besides this, Vedanta Sesa Goa Iron Ore is extending the support to frontline COVID warriors –  police, health workers by providing masks, sanitisers, etc., to help them in ensuring the safety of communities around.
Grand Mercure Mysore Donates Thermal Screening Thermometers to Mysore City Corporation and  Immunity-boosting Tablets for the Underprivileged 
As part of its efforts to help in the fight against the pandemic, Grand Mercure Mysore by Brigade Group has donated thermal screening thermometers to Mysore City Corporation to support their door-to-door health screening programme in rural areas. In addition, the hotel also provided fresh and organic vegetables along with immunity-boosting tablets to be distributed to the underprivileged in the surrounding locality.
"The effect of the pandemic is being felt by everyone and it is the underprivileged who have been the most affected. These initiatives are our way of giving back to society and serving the people in times of need. For guests staying with us too, we have ensured that maximum safety measures are implemented, including periodic sanitization of all rooms and public areas. We are certified under Accor's ALLSAFE label and follow the most stringent cleaning standards and operating protocols. We try to maximise digital payments and have even placed digital QR codes for menus in the rooms," says Sunaina Manerker, General Manager, Grand Mercure Mysore.
To help those who need self-isolation, Grand Mercure Mysore is offering asymptomatic and mildly symptomatic patients, who do not need critical care, a special isolation package comprising of a single occupancy deluxe room with nutritious Bento Box meals along with a discounted a-la-carte menu in a safe and bio-secure environment. In addition to this, Grand Mercure Mysore is also offering a meal box week-on-week subscription facility which comprises of a cyclic menu of nutritious, immunity-boosting foods which are home-delivered. This menu will include locally inspired dishes that are rich in vitamins and minerals.  
Pernod Ricard India is Investing INR 50+ Crores In Healthcare for COVID-19 Support and Beyond
Amid the brutal second wave of COVID-19, Pernod Ricard India is rapidly scaling up its support to augment the government's efforts to provide affected citizens with timely access to quality healthcare. Pernod Ricard India has earmarked INR 50 Crores in healthcare for COVID-19 support and beyond, since the beginning of the pandemic. More than Rs 18 Crores have already been deployed since March 2020. Till date, PRI has supported the strengthening of critical care support infrastructure in public hospitals, with 100+ Intensive Care Ventilators, 105 HFNC (High Flow Nasal Cannulas) 140 Intensive Care Unit (ICU) beds, 35 Multi Para Monitors, along with preventive healthcare support for personal and public hygiene with sanitisers, and masks across 17 States for Frontline COVID warriors like the Punjab police personnel, Indian Navy and Air Force (CSD), State Health departments and truck drivers.
Thibault Cuny, Managing Director, Pernod Ricard India, and CEO, Pernod Ricard South Asia, said "The second wave of COVID-19 has impacted India in an inconceivable way, making it important for people across the community to come together. We are battling a situation we have never seen before and we salute the efforts our frontline workers, doctors, medical professions have shown. Pernod Ricard India has in the past risen to the needs of the nation and we are committed to support the immediate emergency services needed to combat the crisis. We hope that our contribution will help our people in these challenging times as we explore other significant mediums to support our country."
The Oxygen Crisis of 2021 has affected millions of citizens, and PRI has further stepped its efforts by helping set up (Pressure Swing Adsorption) PSA units in large multi-speciality government hospitals. 8 PSA units are being set up in hospitals; 5 in Uttar Pradesh, 1 at PGIMS Rohtak, 1 at Nashik, and 1 donated through the French Government.
Pernod Ricard India has also supported setting up isolation wards, +350 Oxygen concentrators through the state health departments along with BIPAP machines and HFNCs across the country ensuring that more and more people get access to care when needed.
Since the first COVID-19 wave, 14 mobile health vans, 4 ambulances have been serving the affected during these crisis times, taking care of the primary healthcare needs of 2,81,700 community members. Over the next 3 years, the mobile health vans, ambulances will continue to reach out to more than 600 villages a year, providing access to quality healthcare and free medicines to those who have emerged victorious in their fight against the virus but still have residual effects and augment the vaccination efforts in rural India.
"The battle with COVID-19 is a challenging one, particularly for rural India, and that's where the healthcare system will need the maximum support. Over the next 3 years, the Mobile Health Vans, ambulances will continue to reach out to more than 600 villages each year, providing doorstep access to quality primary healthcare, free medicines and accurate information to the rural poor; especially the women, children, elderly, persons with disabilities and those who may have emerged victorious in their fight against the virus but will need long term recovery support. The vans will also aid the local healthcare centres in scaling up the community vaccination efforts in rural India," said Thibault Cuny, Managing Director, Pernod Ricard India, and CEO, Pernod Ricard South Asia.
OPPO India Donates 1000 Oxygen Concentrators to Various Cities in Uttar Pradesh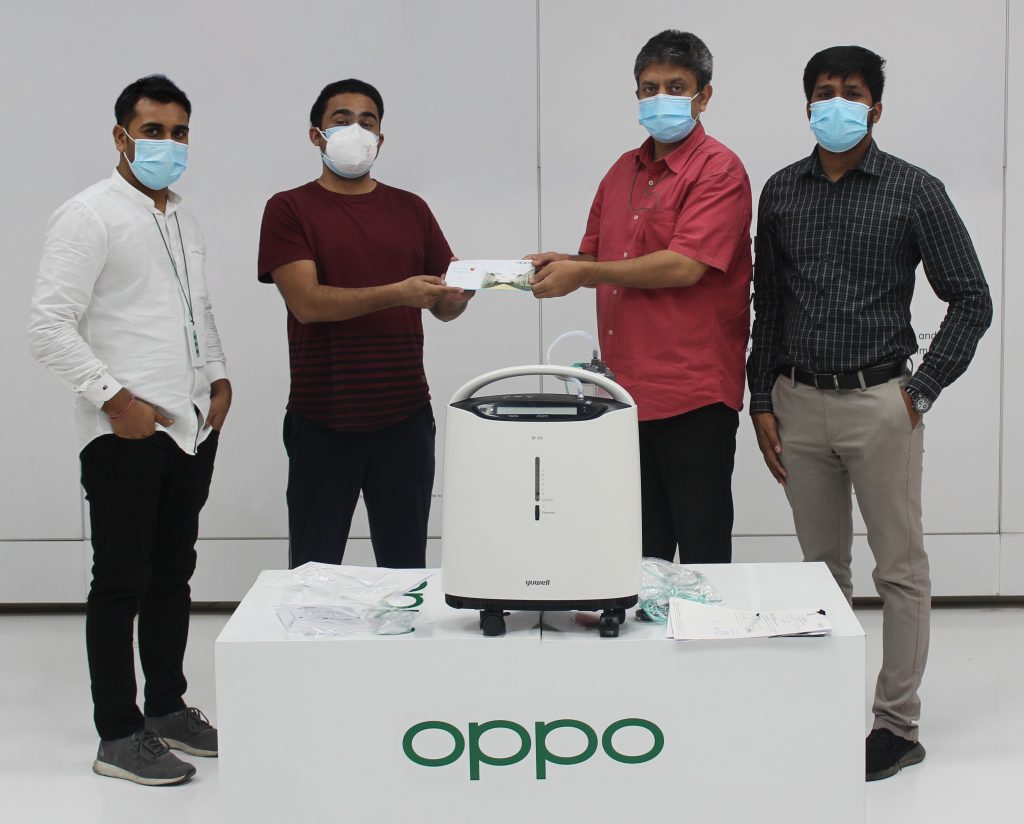 Helping India stay strong in the battle against the second wave of COVID 19, OPPO India has distributed 1000 oxygen concentrators across various hospitals in cities like Lucknow, Gautam Buddha Nagar, Ghaziabad, Hapur, Meerut, Baghpat, Bulandshahar, Shamli, and Agra to support the COVID relief measures.
Commenting on the initiative, Damyant Singh Khanoria, CMO, OPPO India, said, "The current time is a reminder for all of us to stand united and fight this together. This is a small step from OPPO India in this bigger battle of overcoming such testing times by supporting our community in every possible way. OPPO stands with India and will continue supporting it in overcoming this adversity."
Thanking OPPO India, Arvind Kumar, Additional Chief Secretary, Govt of Uttar Pradesh said, "We are thankful to OPPO India for extending their support to the state of Uttar Pradesh. Each and every contribution is important in our battle towards COVID-19 and the efforts made by OPPO will go a long way in saving multiple valuable lives across the different cities in the State."
Further, expressing their gratitude to the frontline workers for their relentless service, the brand has also donated 5300 OPPO Band Style to frontline warriors of the Delhi Police, Greater Noida Authority, and Cyberabad Police.
In 2020, OPPO India donated Rs 1 Crore to the Prime Minister's National Relief Fund and Uttar Pradesh Chief Minister's Distress Fund to fight the novel coronavirus pandemic.
Yes!poho Initiates Medical Drive to Support Artisans During COVID-19 Crisis 
Yes!poho, a techno experience social platform that connects artisans and weavers with their customers directly starts a medical drive amidst the COVID-19 pandemic. The objective behind this drive is to support and educate the artisans across the country about the high levels of circulating virus during the second wave.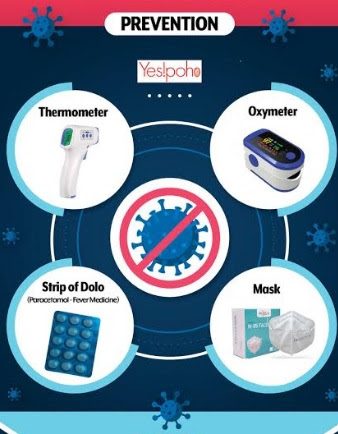 With this medical drive Yes!poho aims to purchase 1,000 basic medical kits worth Rs. 1200/kit, comprising a thermometer (Rs. 250/unit); an oximeter (Rs. 750/Unit) and a strip of Paracetamol (Rs. 30/Unit) to guard those villages and artisans whose lives are already at their lowest socio-economic levels.
Speaking on the occasion, Raghuram Kuchibhatla, Founder and CEO, Yes!poho said, "Coronavirus is an unprecedented global health crisis in the history of the world. The past year and a half have been incredibly challenging and yet for every new curveball that is thrown at us, our artisan community has always taken every challenge and overcame it. Today, as we battle this fatal second wave, it is imperative that we help and protect those villages and artisans who lack awareness and are in need of basic medical facilities. Over the next few weeks, we will expand this drive to include webinars and distribute pamphlets to raise awareness among the artisans' community."
The platform has so far led two webinars covering artisans from Jaipur and West Bengal and there are few planned for the upcoming days.
To donate, visit: www.yespoho.com/donate-to-help-fight-COVID-19. 
Sonalika Sets up PSA Oxygen Plant at St. Stephen's Hospital to Support India's Fight Against COVID-19
In a bid to support India's fight against COVID-19, Sonalika has pledged to extend vital support to the ongoing relief efforts at the St. Stephen's Hospital Patients Welfare Society, New Delhi. The hospital is making every possible effort in supporting the needy COVID-19 patients during the current challenging times and therefore, Sonalika is supporting the hospital to set up a PSA oxygen plant.
Sharing his views on the company's commitment to supporting the society, Raman Mittal, Executive Director, Sonalika Tractors, said, "Difficult times demand collaborative and extraordinary efforts from all. There is a pressing need to step up the relief efforts and support the healthcare system to save everyone possible during these challenging times. By setting up a new oxygen plant at the St. Stephen's hospital in New Delhi, we have initiated a revolution and are calling every business family or industrialist to come forward and adopt a hospital in the country. With our dedicated efforts such as setting up oxygen plants at each hospital in India, we can ensure that we don't have more fatalities due to oxygen shortage. Setting up an oxygen plant at every hospital in India is a daunting task but not an impossible one. Taking such unprecedented initiative, we have set an example in the society that how our collaborative efforts will allow our country to be better prepared for future challenges. Sonalika remains committed to supporting the society in combating the crisis and has been associated with St. Stephen's hospital since the beginning of the pandemic last year. The hospital has been sparing no effort in supporting needy patients while saving lives. Sonalika has extended vital support to St. Stephen's Hospital from time to time from the start of the pandemic in 2020, with an estimated cumulative contribution of Rs. 1.6 Crore, including the upcoming oxygen plant. Everyone's health is of prime importance and we must act now to safeguard humanity in every way possible." 
Swades Foundation Mobilises INR 15 Crore Worth of COVID Aid
Ronnie & Zarina Screwvala's Swades Foundation is committed to its fight against COVID-19. Many prominent corporate and individuals have come forward and partnered with the Foundation and contributed to its 'Swades COVID-19 Relief & Recovery Fund'. The special Relief Fund is set up to cater not just the immediate relief but also recovery of those economically impacted by the pandemic in the rural areas.
The Swades Foundation is active in large areas of rural Maharashtra for the last 2 decades and in the last three weeks has actioned immediate relief operations – 15 mobile ventilators have been handed over to the district administration in Raigad and Nashik and another 15 ventilators are being shipped to three jumbo centres in Mumbai. In the coming weeks, Jumbo cylinders, oxygen concentrators, ambulances and other medical equipment to support doctors and health care workers in rural areas will be donated to hospitals and COVID Care Centres across Raigad and Nashik. The Foundation is also providing meals to homeless and migrant workers in Mumbai – it has begun with a commitment of 30,000 meals and will scale up based on the need.
The Foundation also continues to support livelihood in their villages so that there is no long term economic disruption to the community they work with and have been actively tackling Reverse Migration that peaked since April 2020.
"In these unprecedented times, we salute those who have been working tirelessly. This fund that we have set up not just caters to the immediate relief but also with a long term vision to minimize the economic impact the pandemic has on the rural households which is currently more impacted in this second wave of the pandemic. We are receiving requests from other districts like Sangli and Kolhapur and require about Rs 15 – 20 Crore to cater to all the needs. We are very grateful to our partners and donors who have supported us thus far and look forward to more corporate to join us in this mission to fight COVID-19," added Ronnie Screwvala.
Individuals can donate to the 'Swades COVID-19 Relief & Recovery Fund' here:
https://swadesfoundation.org/fight-against-COVID-19/ 
Agribazaar and Temasek Foundation – Singapore, Donates 300 Oxygen Concentrators to Govt Hospitals in Rajasthan
Agribazaar, India's premier online agri-trading company in collaboration with Temasek Foundation Singapore, recently announced donating 300 imported state-of-the-art oxygen concentrators worth Rs. 1 Crore to various State Government-run hospitals in Rajasthan towards India's fight against COVID-19. The oxygen concentrators will help treat COVID-19 patients who require oxygen as India faces its second surge.
Temasek Foundation, Singapore, is working actively with multiple partners to send critical medical equipment and help to India. The oxygen concentrators will be distributed to State Government-run hospitals and medical institutions as per the directives from the state medical and health officials. Oxygen concentrators are modern medical devices for moderate cases of COVID-19 patients who require low oxygen support. They convert atmospheric air to therapeutic oxygen that has a 90-95% concentration.
Amith Agarwal, Co-Founder & CEO, Agribazaar, said, "Today, the country faces one of its biggest healthcare challenges due to the second surge of COVID-19. I thank Temasek Foundation for procuring the oxygen concentrators and making it possible for us to contribute to India's fight against the pandemic. It is our moral duty to do whatever is possible to help the government, medical fraternity, and patients to come out successfully from this pandemic. "For Agribazaar, the safety and health of its employees, customers, and communities is a key priority. It will continue its various CSR programmes across key States to contribute towards saving lives and ensuring humanity triumphs over the virus."
MetLife Foundation Donates USD 1.2 Million to Support India's Healthcare System
In light of the continuing pressures on healthcare, frontline workers, individuals and families, MetLife Foundation has donated USD 1.2 million, to support relief efforts and alleviate the strains on India's healthcare system. The donation will be channelled through not-for-profit organisations that are working in close collaboration with central and local governments: Habitat for Humanity, American India Foundation, Healing Fields Foundation and Trickle Up.
Key Highlights:
Through Habitat for Humanity, the funds will support the deployment of around 600 beds, medical equipment and other supplies such as oxygen concentrators and personal protective equipment (PPE) kits, across four key States of Delhi, Maharashtra (Mumbai and Wasim), Karnataka (Bangalore) and Uttar Pradesh (Lucknow and Varanasi). These States are bearing the brunt of the pandemic and their healthcare infrastructure has now the greatest need.
Through its partnership with the American India Foundation and in collaboration with other donors, a large shipment of 30,000 portable ventilators is being provided, free of cost, to multiple States including Madhya Pradesh, Uttarakhand, Rajasthan, Karnataka and Delhi.
Through Healing Fields Foundation, teleconsultation assistance, food supplies, medicines and other home-isolation and management support will be provided to 500 villages covering a population of 625,000 people from Bihar, Uttar Pradesh and Jharkhand.
And in rural Odisha, Trickle Up will provide much needed essential food supplies and healthcare awareness to more than 1,000 of the most vulnerable families.
W Goa's Rahul Janve Launches #bhukematsona Initiative 
W Goa's Director Of Sales & Marketing, Rahul Janve, together with his wife, co-founded Smart Chef's #bhukematsona campaign – an initiative to provide meals to 1000+ marginalised community members across Mumbai, including homeless people, security guards, slum dwellers and daily wagers.
The duo started with 20-30 meals a day, and today, with the support and funds from increasing donors, they have increased their production to 150+ meals a day. Known as the Smart Chef team, the duo's initiative has been further supported by celebrities such as Daniel Weber, Sunny Leone, Gajendra Verma, Alankrita Sahai – Miss India Earth 2014, and Pradeep Rawat, to name a few.
Alongside monetary donations, people have also donated essential items such as dal, rice and gas cylinders for the making of the meal kits.
Having witnessed the daily struggle of a large segment of Mumbaikars for basic necessities, Rahul plans to continue this initiative long after COVID-19 to provide hygienic, fresh meal kits to as many people as possible.
TransUnion and TransUnion CIBIL to Donate US$1 Million to India COVID-19 Relief
Throughout the global COVID-19 pandemic, TransUnion has prioritised the health and safety of employees and surrounding communities. With the significant number of cases in India, the company mobilised support for its more than 1,500 employees across the country and the broader population. Today, TransUnion and TransUnion CIBIL are announcing a $1 million donation to Direct Relief and United Way Mumbai for necessary medical supplies.
Direct Relief and United Way Mumbai are working closely with local Indian hospitals to identify and deliver the most in-demand medical supplies, such as oxygen concentrators and other vital equipment. TransUnion's contribution of US$500,000 to each organisation will help facilitate the procurement and delivery of these supplies to locations in need.
"The unprecedented second surge of COVID-19 in India demands a collaborated relief approach from across businesses, industries and individuals. We are committed to supporting the relief efforts in every possible way and collaborating to save lives and foster well-being," said Rajesh Kumar, Managing Director and CEO, TransUnion CIBIL. "It's vital the corporate fraternity play a role in securing aid for the country, and we'll remain vigilant throughout India's time of need."
In addition to the donation, TransUnion is helping employees remain healthy and obtain treatment where needed. The company provided online medical consultation services, isolation centres, emergency services and home testing options. The company also airlifted 50 oxygen concentrators to TransUnion offices in Chennai, Mumbai, New Delhi, Pune and other prominent cities for employees and family members in need of more advanced care. TransUnion will continue to provide aid to employees, including testing and vaccination opportunities and additional wellness health programming.
"TransUnion's presence in India continues to grow, and this crisis is personal to our people, their families and friends, and our local communities," said Debasis Panda, Vice President of Operations and leader TransUnion's global capability centres in India. "The aid we have provided to our employees is only the beginning. We are committed to seeing to their needs throughout the pandemic and recovery period."
The donation is a joint contribution between TransUnion LLC and TransUnion CIBIL, the company's credit information business in India. 
BMW Group India pledges Rs 8 Crore to Strengthen the Fight Against COVID-19 
BMW Group India has pledged a total of Rs 8 Crore towards the COVID-19 pandemic. An additional contribution of Rs 5 Crore has been made on top of the company's earlier commitment of Rs 3 Crore.
BMW Group India's efforts are dedicated towards augmenting healthcare infrastructure and medical services in Gurugram (Delhi NCR) and Chengalpattu (Tamil Nadu). Associations with government and non-government organisations have been initiated for on-ground implementation. 150 oxygen concentrators have been imported by BMW Group India for critical care of COVID-19 patients. The concentrators will be utilised by an oxygen bank in Gurugram (Delhi NCR) operated by GiveIndia, a non-governmental organisation.
Vikram Pawah, President, BMW Group India said, "As a responsible corporate citizen, BMW Group India stands together with the nation in this hour of need. Our deep and long-standing values have always motivated us to extend a firm hand of support to society during this time of crisis. We are fully committed to fighting the COVID-19 pandemic and flattening the curve since its onset. BMW Group India is also actively involved in critical and immediate relief initiatives such as import of oxygen concentrators that will play a crucial role in saving lives."
BMW India Foundation has been contributing significantly towards strengthening healthcare infrastructure. An Isolation Ward and PCR Lab have been created at Chengalpattu Government Hospital with further commitment to provide RT-PCR lab equipment and microbial detection systems to expand COVID-19 testing. The Foundation has worked closely with Gurugram District Health Administration for sample collection and vaccination program by providing Mobile Vans and Rapid Antigen Kits. Critical care equipment has been provided to Gurugram Civil Hospital and an Isolation Ward has been created for the police department at Manesar. In both Gurugram (Delhi NCR) and Chennai (Tamil Nadu), frontline health workers and patients have been supported with PPE Kits, face shields and masks. The Foundation has also distributed meals and ration kits to the underprivileged. 
Panah Foundation's Auto-Ambulance Service 
The Social Start-Up Fellowship programme is an initiative supported by PwC India and The School for Social Entrepreneurs (SSE) India. Members of this programme are working on social enterprises in fields as diverse as livelihood, healthcare, children and women welfare, disability and technology, education, policy implementation, and community development through arts and cinema and rural development in times of COVID. PwC India Foundation works collaboratively to create social change and welcome opportunities to work with additional partners to support an inspiring and growing community. The Foundation along with SSE highly values the commitment of time and resources.
One of the programme's members who is doing amazing work to fight the brunt of the devastating second wave of COVID-19 crisis in our country is Naresh Sijapati, who started Panah Foundation. His aim while setting up the Foundation is to provide support to migrant labourers. He has now come to the aid of corona patients by roping in 10 auto-rickshaws to act as ambulances and shift patients to hospitals in Ahmedabad.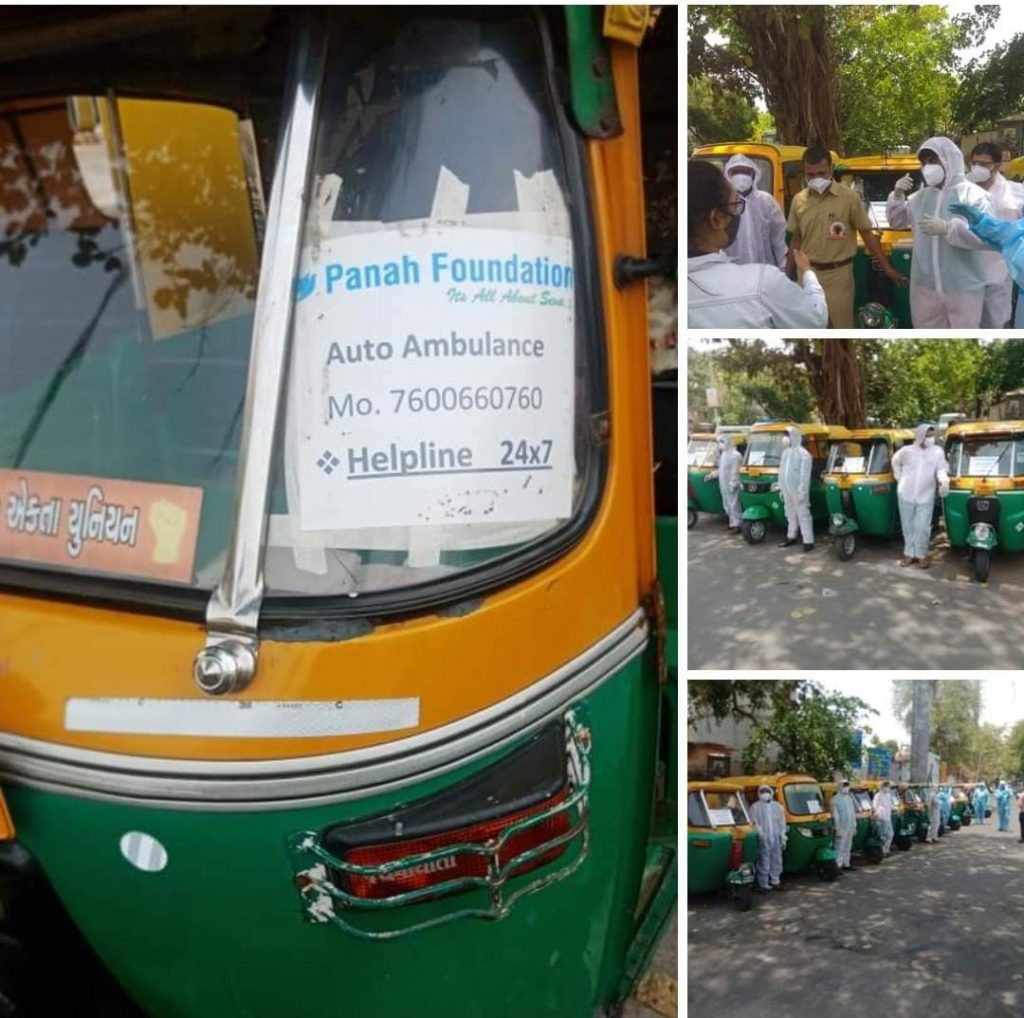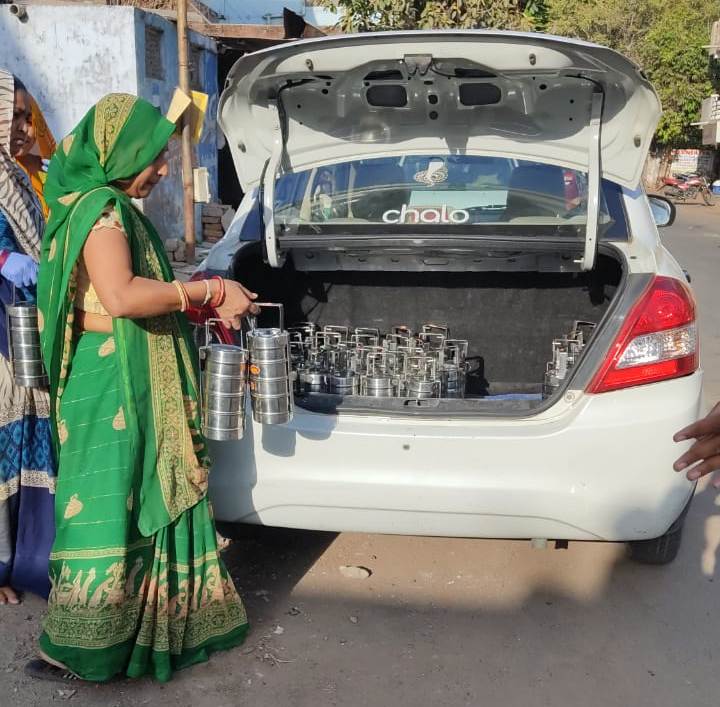 When the pandemic hit in 2020, a lockdown was imposed. The organisation delivered the relief of around Rs. 80 Lakhs to 7500 families in the form of rations. Part of those funds was used to book bus and flight tickets for labourers who wanted to go back home but were stuck because of the lockdown.
This year the situation has been worse and there was a shortage of ambulances, oxygen cylinders and medicines. Panah Foundation came forward and started an auto-ambulance service. Auto-rickshaws which have been converted to ambulances take COVID patients and their families not only to hospitals but also to do any other medical tests anywhere in the city. This ambulance service is completely free of charge.
The auto drivers are paid a fixed amount with assurance from them that they will do a fixed number of trips to help COVID patients and their families. Ration has also been kept in the autos, which they provide if the people using the services cannot afford food. For the last 11 days, Naresh and his team have converted 10 autos into ambulances. The team is also delivering oxygen cylinders and ration to the people who are in need. The delivery is being done only after proper verification.
The Foundation has been able to ease some of the burden the city's medical infrastructure is facing at the moment. Hats off to big-hearted individuals like Naresh.
Hindustan Zinc Hands Over 500 Oxygen Concentrators to CM of Rajasthan in Fight Against COVID 
In continuation of its efforts to meet the shortage of oxygen in hospitals of Rajasthan, Hindustan Zinc (HZL), a Vedanta Group company, has gone a step further and imported and brought 500 oxygen concentrators for the State.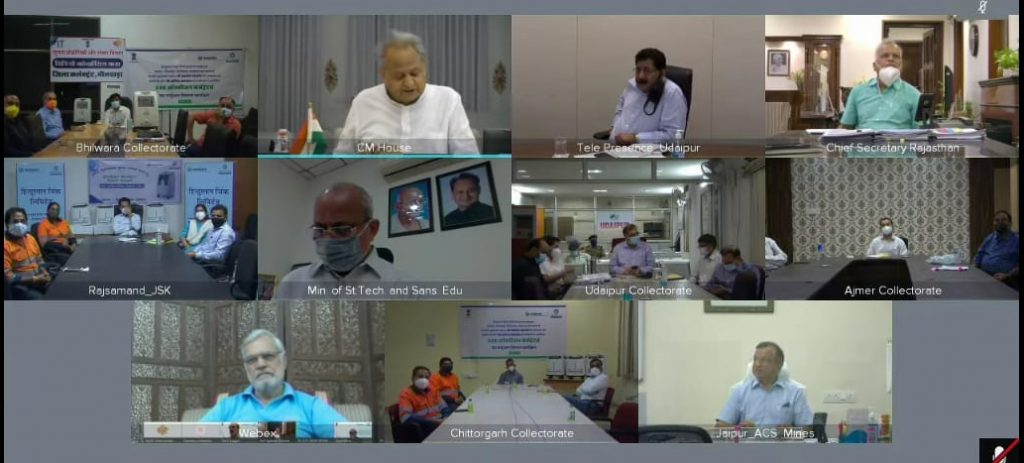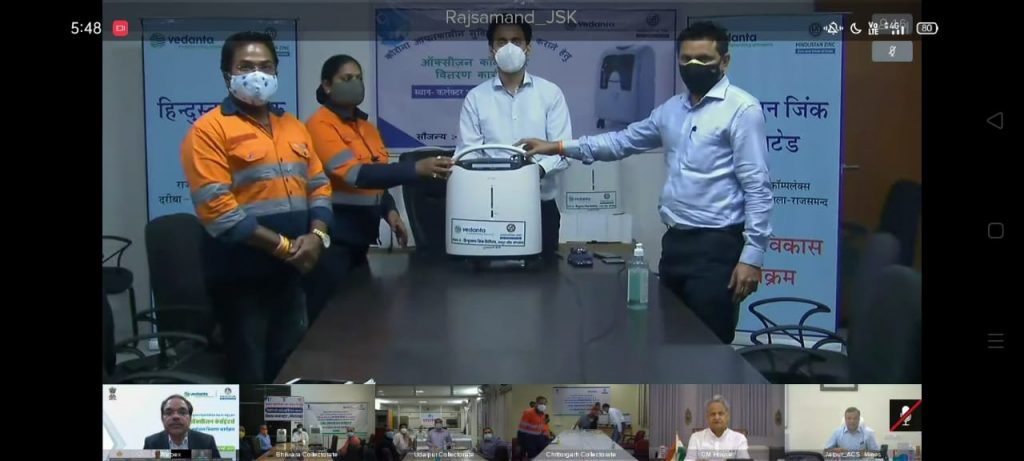 The Oxygen Concentrators were handed over to Hon'ble Chief Minister of Rajasthan – Shri Ashok Gehlot by Hindustan Zinc in a virtual programme in the presence of Vedanta Group Chairman – Shri. Anil Agarwal, Vedanta CEO – Shri. Sunil Duggal and Hindustan Zinc CEO – Shri. Arun Misra.
The first tranche of 200 Oxygen Concentrators was also given to the district administrations of Ajmer, Bhilwara, Chittorgarh, Rajsamand and Udaipur. They will help those whose saturation levels range between 88-92, during respiratory distress. It could be one of the solutions to the short supply of oxygen beds in hospitals or outside hospitals.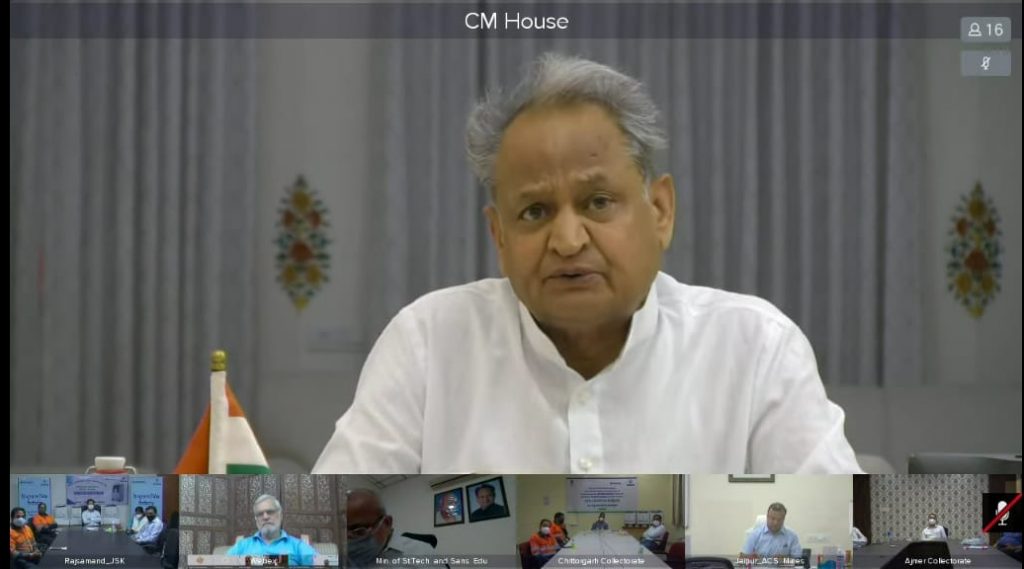 Speaking on the occasion, Hon'ble CM of Rajasthan, Shri Ashok Gehlot said, "I appreciate the support that Vedanta has been providing under the leadership of Anil Agarwal ji. In today's circumstances, the coronavirus infection situation in the State has been controlled to a great extent with the joint efforts of government and private sectors like Hindustan Zinc and Cairn. These 500 concentrators, oxygen plant and cylinders, vaccination van, hospitals and medical equipment provided to us by you and your team for the communities in time of need will aid in our fight against this pandemic. I am also happy to know that you would want to volunteer in helping us to conduct a vaccination drive in Rajasthan. We are looking forward to continue working closely with you and your team."
Anil Agarwal – Chairman Vedanta Resources said, "I am deeply concerned about the impact that the second wave of COVID-19 has created in our lives and around us. Vedanta Group stands firmly with our people and the Government in these difficult times and we are committed to extending all our support across the nation in this fight against the pandemic. Rajasthan has always been extremely close to my heart, and through Hindustan Zinc and Cairn India, we will continue to ensure that oxygen and hospital beds are made available and supplied on priority from our units to the administration. Our teams on-ground will continue to extend aid to the State, and I believe that we will collectively overcome this crisis."
Sunil Duggal, Group CEO & Chief Safety Officer, Vedanta, said, "We are supporting all State and District administrations during these challenging times. We are confident that with the setting up of the oxygen plant, supply of oxygen concentrators, setting up COVID Care facilities, Hindustan Zinc will be helpful in easing the pressure on existing resources and lend a hand to saving precious lives. We stand in solidarity with the Hon. CM's efforts during this second wave of the pandemic."
Speaking on the occasion, Arun Misra, CEO Hindustan Zinc said, "We at Hindustan Zinc have been actively supporting the State Government and our local communities across Rajasthan with various COVID relief measures that include providing an insulated vaccination van, medical equipment, RTPCR testing machines, regular sensitization and sanitisation of villages, building multi-bed, fully equipped field hospitals and a continuous supply of both liquid oxygen and refilling O2 cylinders. We believe that together we can overcome this pandemic and these oxygen concentrators will bring further relief to patients in their fight against COVID-19."
Since the second wave of pandemic, Hindustan Zinc has spent over Rs 28 crores to ensure COVID-19 relief for the people. The company has set up an oxygen bottling plant at its Dariba unit (Rajsamand district) in a record time of 5 days earlier this month and since then, has supplied over 10,000 cylinders of medical oxygen. It has also supported the local authorities with over ~160 MT of liquid oxygen thus providing a total of ~260 MT oxygen to date.
The company is setting up a state-of-the-art 'field hospital' with a capacity of 100 critical care beds in Dariba, Rajsamand. This is in addition to the support provided to the district administration to set up a 350-bed hospital in DAV school premises.
Hindustan Zinc has also initiated a COVID-19 vaccination drive and has ensured over 5000 vaccinations so far for employees, family members, community, contract workforce and business partners. The company has introduced the Group Corona Kavach Policy for its contract workforce across locations in Rajasthan. This cashless policy covers all corona related diagnostic charges including pre-hospitalization and post-hospitalization expenses.
Earlier this year, Hindustan Zinc provided an insulated vaccine van to the Udaipur district medical health office to support a smooth vaccination drive. The company has even extended support to the Local Health Administrations, by disinfecting villages by spraying and fumigating with Sodium Hypochlorite solution and providing medical gears like masks, sanitisers and Personal Protective Equipment (PPEs).
Vedanta Group has already pledged Rs 150 Crores and 1000 hospital beds to the nation in the fight against the second wave of the pandemic. All the subsidiaries and group companies have stepped up to relentlessly work in different parts of the country to provide round the clock support. In addition to Hindustan Zinc's efforts in Rajasthan, Cairn India has set up a 100-bed state-of-the-art `field hospital' and had recently converted a girl's college into a 100-bed COVID Care Centre in collaboration with the District Administration at Barmer. The company is also providing three meals a day to all patients at COVID Care Centre and District Hospital. Cairn India has provided 13 of its tankers and 50 oxygen cylinders in the need of the hour and transportation of oxygen cylinders for refilling is also being done regularly.
95 Children of COVID Victims Receive Care at SOS Children's Villages of India
With the second wave of the coronavirus sweeping the country and inflating the death toll, thousands of children are believed to have lost one or both parents. Amid this, SOS Children's Villages of India has initiated its effort to provide help and care to children and families affected by COVID-19 in vulnerable communities across the country. Their co-workers are facilitating vaccination drives in several states, supporting the government as well as the vulnerable communities to get vaccinated. The NGO has initiated several initiatives like supplying COVID-Medical kits/ Dry Ration/ Setting up Community Kitchens/ Free Ambulance Service etc, for the benefit of the affected families in vulnerable communities.
SOS Children's Villages of India is extending help and support to children in distress in its existing 32 children's villages across 22 States for providing Short Term and Long Term care:
Short Term Care facilities are provided to children whose parents and caregivers are suffering from COVID and undergoing treatment.
Children who have lost their parents will be placed under Long-Term Care under the Family-Like Care Programme of SOS Children's Villages.
Since April 1, 2021, 95 children of COVID-19 victims have been brought to SOS Children's Villages across the country. All children are brought under care through the Child Welfare Committee of the respective state government in accordance with the Juvenile Justice Act.
A dedicated toll-free number (1-800-208-3232) is created for people, children and civil societies to contact SOS Children's Villages to reach out to those children in distress. 
Kusum Healthcare Donates Oxygen Concentrators and Essential Medicine to Rajasthan and Madhya Pradesh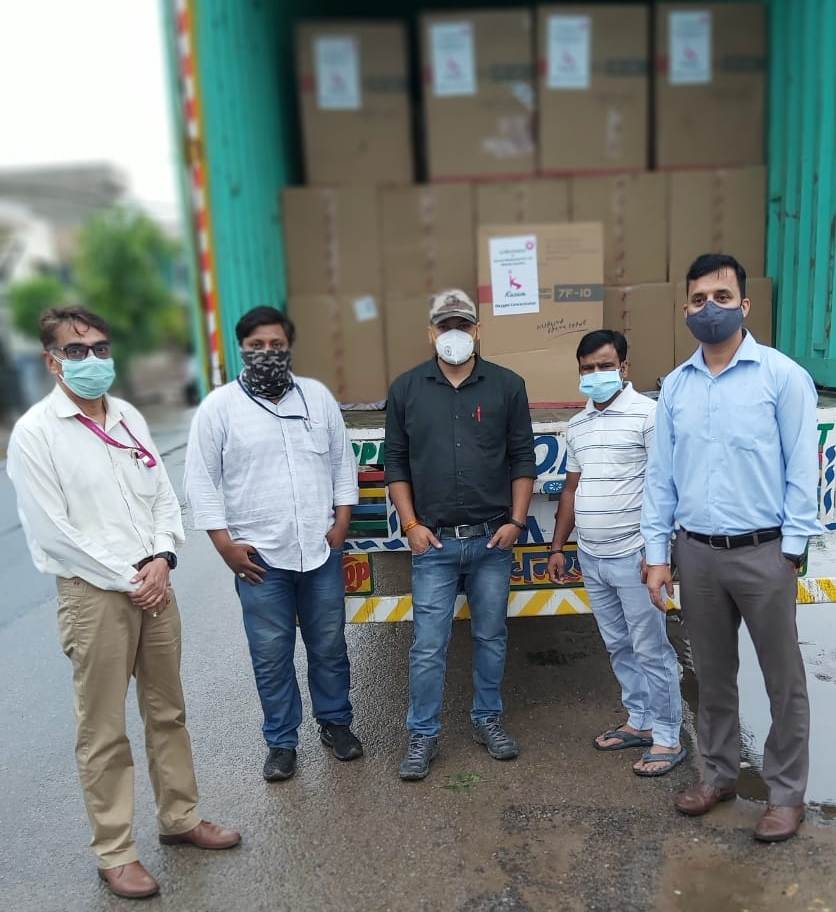 Kusum Healthcare Pvt. Ltd, one of India's leading pharmaceutical manufacturer has donated 200 Oxygen concentrators and 10,000 COVID medicine kits worth Rs 1.9 Crore to the Governments of Rajasthan and Madhya Pradesh to help strengthen their fight against the COVID-19 pandemic.
"The spread of coronavirus infection in India this year has been disastrous, and the inadequate access to essential lifesaving equipment and medicines has caused unfathomable loss of lives. During a global pandemic, everyone must unite and do their utmost to fight COVID-19. That is why we have donated 200 oxygen concentrators and 10,000 medicine kits to the health authorities in Rajasthan and Madhya Pradesh, ensuring that more and more critically ill COVID patients get a chance to win against this virus-borne illness". Ingrained in our culture across all the countries where we operate, we have always been actively involved in helping people overcome adverse situations through several measures and we'll always be there to support those in need." said Sanjeev Gupta, Director, Kusum Healthcare Pvt Ltd."
Since the start of this pandemic, Kusum Healthcare has been taking all possible steps to meet the global demand for high-quality medicine while operating safely and effectively to minimise the risks of COVID-19 for its employees and customers. 
iXceed Solution Donates Mobility Aid Devices and Cleaning Machines to New Medical College in Kota
iXceed Solutions – a talent and digital solutions provider has recently extended its support to New Medical College (Kota) with a donation of wheelchairs, stretchers and hospital cleaning machines to fight against COVID-19's second wave. As part of KJC Care project by JCI Kota, the donation aims to support the hospital in increasing its mobility aid devices and boosting its efforts in increasing hygiene practices for the patients, the general public as well as frontline workers.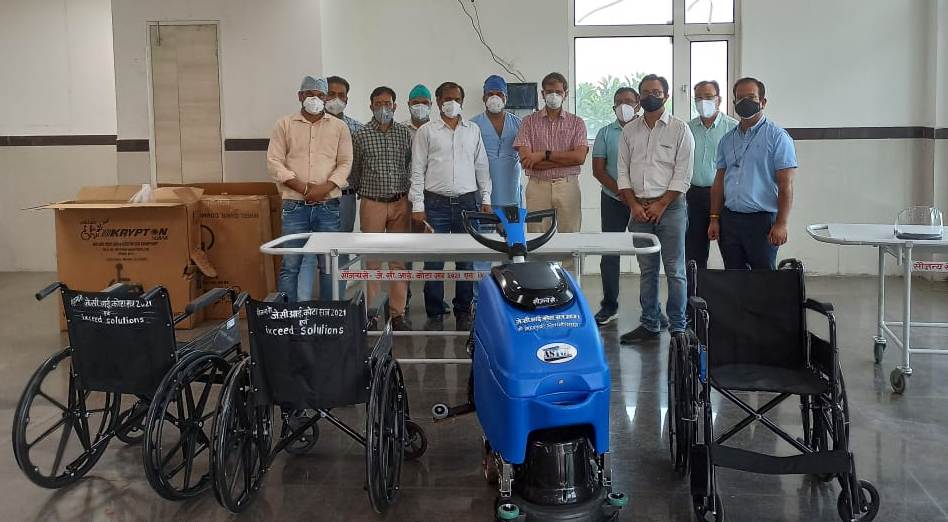 The New Medical College is a forerunner in helping people facing humanitarian tragedy in Kota. This made iXceed understand the need to provide aid in this difficult time that can help the hospital in advancing and accelerating their medical services.
Commenting on this, Yogita Tulsiani, Co-founder and Director, iXceed Solutions said, "The second wave of COVID-19 pandemic has been challenging for India. Excessive demand and shortage of medical facilities have shaken the nation like never before. In such a scenario, the health of the citizens remains on top priority and through this aid, we want to ensure no individual is deprived of any medical facility."
The donation was handed over to Dr. Nilesh Jain – Head of the Multispeciality Wing, who is also working on the frontline to help patients fight the infection.
Rajasthan has witnessed around 6225 COVID -19 cases, as per the media estimates on May 22, with more than one lakh active cases. Additionally, 129 people have lost their lives in battle with the coronavirus infection. This requires continuous support for undisrupted medical treatments is necessary to bring the pandemic to an end.  
JL Kapoor Memorial Trust Ensures a Helping Hand to 23,500 Residents of Transit Camp, Anand Parbat Delhi
JL Kapoor Memorial Trust has taken an initiative to extend help and support to 23500 residents of the transit camp, Anand Parbat Delhi (a DDA Camp). The camp houses the renowned artists of Kathputli Colony who are now helpless due to the raging pandemic from last year.
The initiative focuses on providing COVID Pandemic Relief Material that includes masks, sanitisers, disinfectants, pulse oximeter, oxygen kits, PPE kits, infrared thermometer, etc., to the residents who have been tested positive.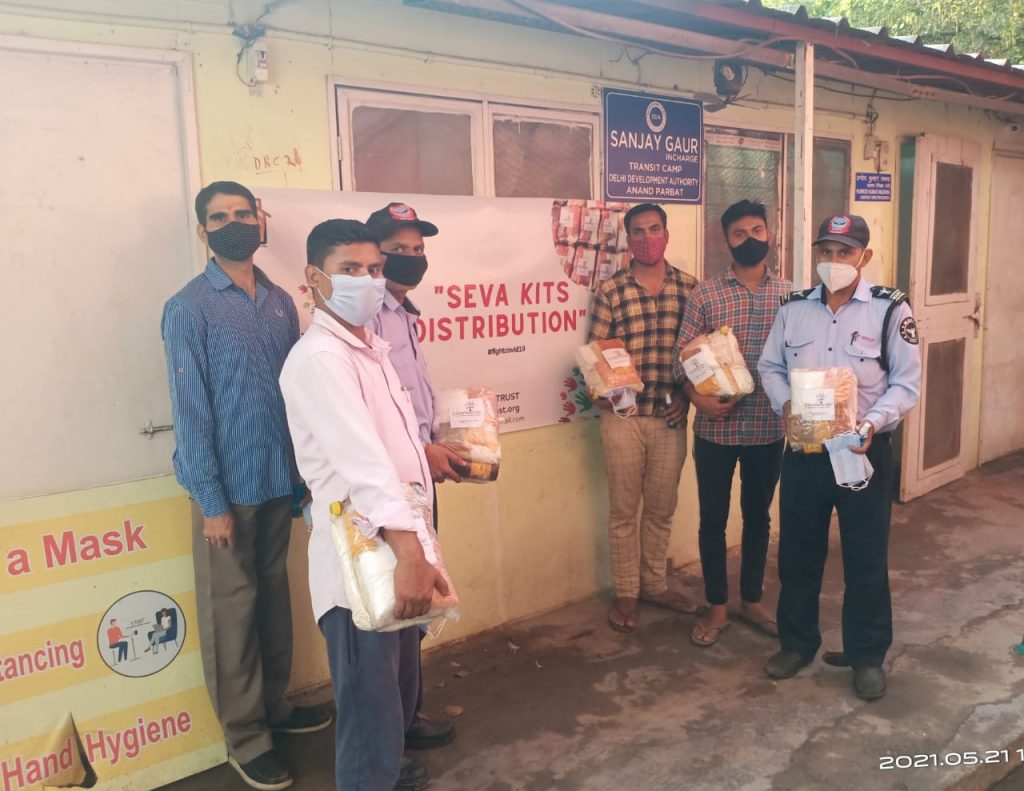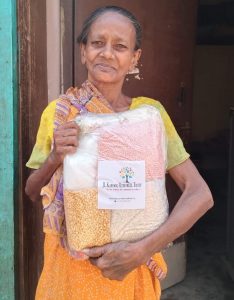 To ensure that fewer people should sleep hungry in the ongoing pandemic, the Trust has started the distribution of Seva Kits that includes dry ration, juices, snacks, etc., to the other residents of the transit camp. The Seva Kit has been designed to cater to the dry ration needs of a family of four. Every Seva Kit is a dry-ration kit consisting of wheat flour, rice, pulses, sugar, salt, cooking oil, turmeric powder, coriander powder, and red chilli powder.
During last year, as its endeavour towards helping the society, JL Kapoor Memorial Trust distributed 1500+ Seva Kits (Dry Ration Kits ), helping over 6000+ beneficiaries across Delhi, Maharashtra and distributing masks and sanitisers across Delhi and Haryana.
Talking about the initiative, Amit Kapoor, Trustee of JL Kapoor Memorial Trust said, "The ongoing pandemic has taught us a lot of things. During this unprecedented time of crisis, it is our duty to stand with each other and extend help to the most affected strata of our society, i.e. the underprivileged, daily wage workers and people stuck in transit camps."
Commenting on the initiative, Sanjay Gaur, In-charge DDA Transit Camp, Anand Parbat said, "This is one of the worst phases in human history. The underprivileged are the worst hit because of this pandemic. We are trying our best to provide all the support to the residents of the camp and we thank the support extended by JL Kapoor Memorial Trust."
Elanpro Extends its Support to Gurugram Police Departments
Gurugram-based Elanpro (Elan Professional Appliances Pvt. Ltd.), one of India's leading commercial refrigeration company, has extended its support in combating COVID-19, by donating 10 Oxygen Concentrators and 140 sanitiser dispensers to the Police Department of Gurugram. This essential equipment and products were given by Shashank Joshi, Director, Elanpro to KK Rao, Commissioner of Police, Gurugram, at the Commissionerate of Police Office in Gurugram.
With the surge of COVID-19 cases during the second wave, it has become even more important to ensure the safety and well-being of the frontline workers. Elanpro has come forward by offering them the necessary equipment giving them a safe and secure environment. These Oxygen Concentrators and sanitiser dispensers will be distributed over 70 different locations including police stations, police booths, city police headquarter and the crime branch. The entire project was managed by Avad India CSR Advisory Services LLP.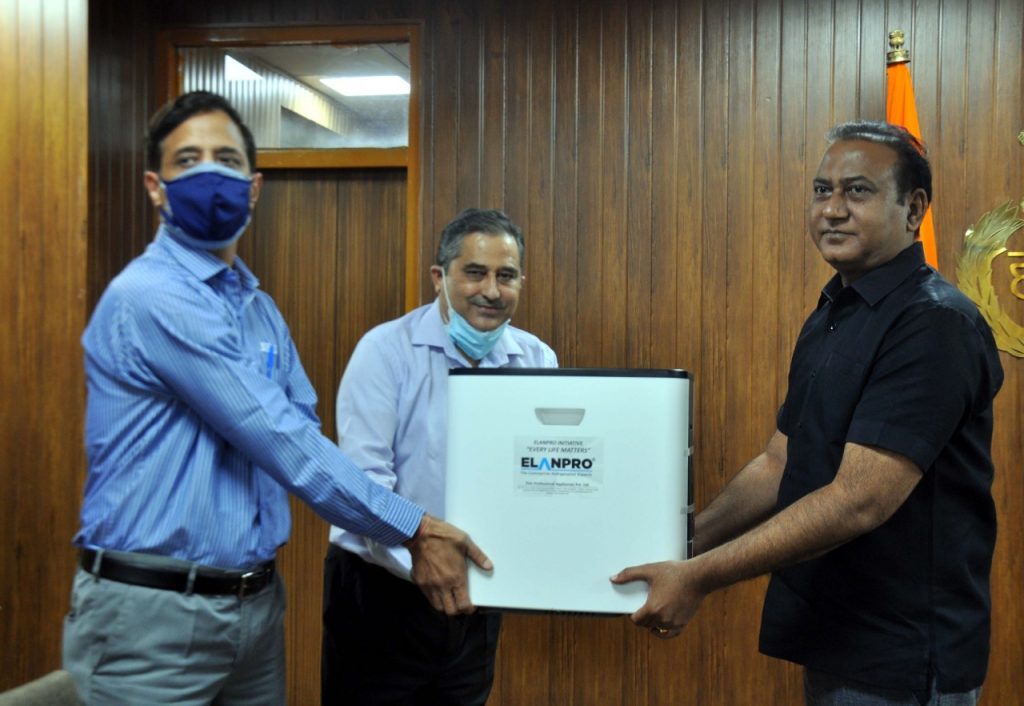 Shashank Joshi, Director at Elanpro said, "It is heart-wrenching to observe people mourning for their loved ones or suffering from a financial crisis. The second wave of COVID-19 has severely affected the nation. We, at Elanpro, are looking forward to contributing to the betterment of society.  Recently, we have taken the initiative to fight the battle by assisting our fellow beings and standing together with our frontline workers – the Police Department. In this tough time, we are focusing to support the ones protecting us by providing them with oxygen concentrators and sanitiser dispensers in multiple locations of Gurugram. This is our way to express our gratitude in these difficult times and getting through to the other side. We are confident that this situation can be resolved by cooperative, rigorous, and focused community initiatives."
Sonali Malhotra, Founder Avad India CSR Advisory Services said, "We are glad to be the CSR Consultant and manage this life-saving initiative of Elanpro."
Along with this initiative, Elanpro has also associated with the District Commissioner's Office in Gurugram and the Members of Legislative Assembly's Office in Badshahpur, donating 51 Oxygen Concentrators to them. The company also reached out to TYCIA (Turn Your Concern Into Action) Foundation, a not-for-profit organisation and donated five Oxygen Concentrators on rotation among needy patients with lesser means. Extending their support at large, they have also offered Oxygen Concentrators to COVID centres in Gurugram.
During this hardship, Elanpro has hailed various initiatives to drive the vitality of the battle against COVID-19. The company is collaborating with various organizations that arrange public vaccination drives. These initiatives are an indirect contribution to society by aiding the people in need during this difficult time.