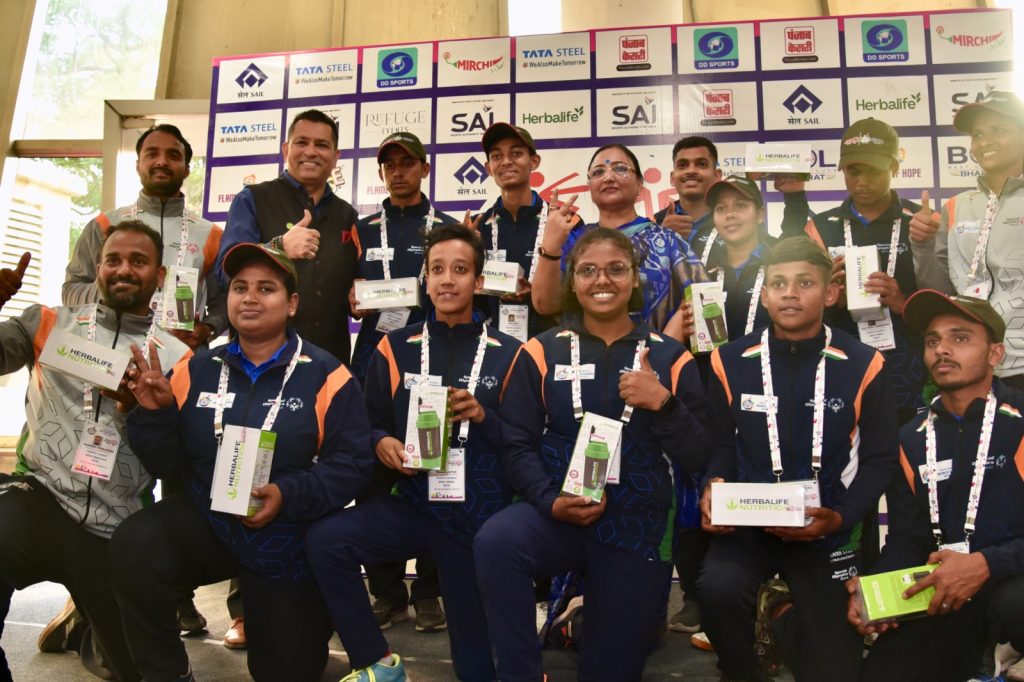 National: Herbalife, a global health and wellness company, is excited to announce the extension of its collaboration as an official partner with Special Olympics Bharat for the highly anticipated Special Olympics World Summer Games 2023. This extended partnership reaffirms Herbalife's steadfast commitment to promoting inclusivity, empowerment, and sports development in India. The games, set to be held in Berlin, Germany, from June 17 to 25, 2023, provide a great platform for athletes to showcase their abilities and inspire individuals worldwide.
The athletes embarked on their remarkable journey at the torch run and the send-off ceremony at the Jawaharlal Nehru Stadium in Delhi. The event was graced by the Hon'ble Union Minister of Sports and Youth Affairs Anurag Thakur, and Hon'ble Union Minister Smriti Irani, Department of Women and Child Development and Department of Minority Affairs, the Chief Guest. The event also witnessed renowned celebrities such as Yuvraj Singh, PT Usha, Ayushman Khurana, Sonu Nigam, along with Ajay Khanna, Senior Vice President & Managing Director of Herbalife. Everyone at the event teamed up to felicitate and support the exceptional athletes representing Special Olympics Bharat.
The world's largest inclusive sporting event, the Special Olympics World Games promotes recognition and inclusion of individuals with intellectual disabilities. Berlin will welcome 7,000 athletes and unified partners across 190 delegations to participate in 26 sports this year. The games will showcase remarkable athletic performances and share stereotype-defying stories, fostering transformational inclusion and changing hearts and minds worldwide.
 Ajay Khanna, Senior Vice-President, and Managing Director, Herbalife, expressed his enthusiasm for attending the send-off ceremony, saying, "We are honoured to be a part of this momentous occasion and to support the incredible athletes and coaches representing Special Olympics Bharat. Herbalife believes in the power of sports to uplift and empower individuals, and we are dedicated to promoting inclusive initiatives that foster a sense of belonging and personal growth. The partnership truly reflects our passion for the sporting community in India and beyond. We are committed to supporting these inspiring athletes with the right nutrition and encouraging them to achieve their full potential, especially when representing our country at the World Summer Games."
By actively participating in events like the Special Olympics World Summer Games, Herbalife continues to demonstrate its dedication to supporting individuals in their pursuit of optimal health and achieving their goals. Through partnerships, initiatives, and a shared commitment to making a positive impact, Herbalife remains steadfast in its mission to improve lives and inspire healthy living globally.