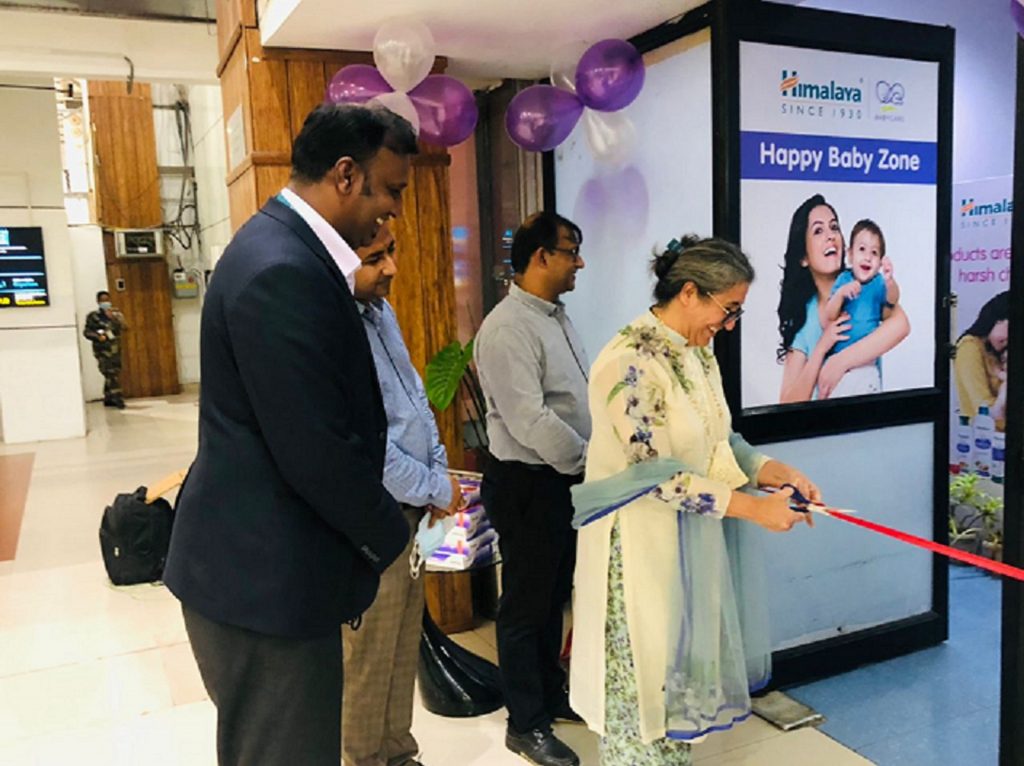 Bengaluru: As part of the continued efforts towards providing travelling mothers with a hygienic and comfortable nursing experience, Himalaya, one of the leading and trusted brands in BabyCare, has successfully installed its 100th Baby Feeding Room at Jaipur airport. Himalaya's baby feeding rooms are set up in 17 cities including Delhi, Mumbai, Bengaluru, Hyderabad, Ahmedabad, Lucknow, Indore, Coimbatore, Mangalore, and many more.
As per the World Health Organization (WHO), globally, only 40 per cent of infants under six months of age are exclusively breastfed. Breastfeeding confers lifelong advantages, paving the way for the optimal physical and mental development of babies.
Highlighting the importance of breastfeeding rooms, Rajesh Krishnamurthy, Business Director, Himalaya Wellness Company, says, "Nursing in public is not common in India. Women often face inconvenience while finding a place to feed their infants, especially while travelling. At Himalaya, we are committed to bringing the best of care for both the mother and baby. Aligned with our promise of spreading happiness through wellness, we have been working towards providing hygienic nursing facilities since 2012. As we look back, we have left our footprints across 17 busy airports covering a large base of air travellers through this initiative."
The initiative promotes breastfeeding, which is vital for the overall health of babies. Located in the departure and arrival terminals of the airports, Himalaya's baby care facilities are focused on providing a comfortable space for mothers and babies, equipped with products like hand sanitiser, baby wash, and baby lotion for complimentary use. In addition to Jaipur, Himalaya also has baby feeding rooms across Chennai, Pune, Bhopal, Shirdi, Calicut, Trichy, and Guwahati airports.