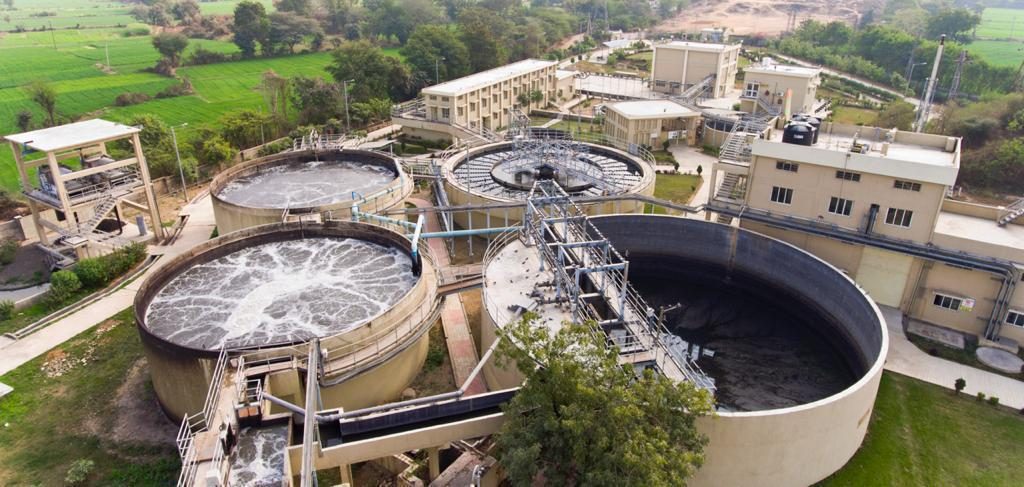 Mumbai, March 21, 2021: Water is the fundamental need of life. In a State like Rajasthan, it is even more precious due to sparse rainfall in catchment areas of all the reservoirs. Being a responsible corporate and at the forefront of sustainable solutions for water conservation, Hindustan Zinc (HZL) consciously treating and reusing sewage water to operate its plant, thereby saving water. This ensures that water saved is water produced.
Conserving water should not just be taken as the need of the hour, but as an ingrained approach towards the environment. In such a state, rainfall, and recharging of wells and reservoirs is a reason for celebration. Water conservation through traditional methods has saved human lives in the region.
As a major economic contributor in Rajasthan, Hindustan Zinc is constantly working on recycling, searching alternatives for use of water, and exploring alternative water sources. Giving emphasis on water conservation, the company has worked on the sustainability of water resources. HZL has state effluent treatment plants and recycling facilities, sewage treatment plant, rise in water vigilance and water storage facilities with which it is playing an important role in water-management and progress. Further, the company demonstrates its commitment to water stewardship by using water efficiently, maintaining water quality, and engaging with communities to collaboratively manage a shared water resource throughout the life cycle. With this, Hindustan Zinc is certified as a water positive company.
While commenting on this, the CEO of Hindustan Zinc, Arun Misra said, "Water conservation is a collective responsibility and needs to be a way of life in whatever we do. At Hindustan Zinc, we are already a 2.41 times water positive company and have a long-term approach to water management that aims to improve our performance, efficiency, increased use of recycled water, gainful utilisation of water while focusing on renewable power for sustainable development. As we move forward, we're committed to achieve our Sustainability Development Goal of being five times water positive and invest in transformative initiatives that deliver positive and long-term impact on people, planet and prosperity."
While significantly contributing to the water stewardship drive, Hindustan Zinc is providing safe and pure drinking water in the remote villages of Rajasthan. The State receives the lowest rainfall in the country hence it has the lowest per capita availability of water and also has a shortage of groundwater level too. The levels of arsenic, fluoride and lead in groundwater are too high, which is highly hazardous for health.
To provide safe and pure water, RO plants are set up under the model project through which 1000 LPH pure water is made available. Water ATMs are also set at some places, where villagers get pure water at a reasonable cost. In some areas where a clean water source is not available, water is supplied through water tankers. Till now, eight RO plants and 17 ATMs have been set up. Through this, pure water is supplied to the 3200 families in 25 villages. In the coming years, five more RO plants and 22 ATMs will be set up in Debari, Dariba and Chanderiya villages.
In Udaipur, protecting reservoirs from sewage is a crucial issue.  For the first time, Hindustan Zinc, in partnership with the Municipal Corporation of Udaipur, has started building a sewage treatment plant and completed it too. Developing alternative drinking water sources and protecting them was the need of the hour. For this, Hindustan Zinc has built the first sewage treatment plant in Udaipur with a capacity of 20 MLD in 2014, which is the first of its kind STP in Rajasthan. Hindustan Zinc and Udaipur Smart City Ltd have signed a Memorandum of Understanding in June 2017 for building one more STP with a capacity of 40 MLD. Out of this, the work of 25 MLD STP has been completed till January 2019, the rest 15 MLD will be completed by the end of FY2020-21.
Hindustan Zinc is one of the certified water conservation companies and is emerging as a leader in water conservation not only in the region but also at the national level. Hindustan Zinc, a subsidiary of Vedanta Group has been declared a water positive company. It is certified as the topmost water conservation venture with 2.41 times water positive.
As a major financial contributor in the region, Hindustan Zinc gives emphasis on water recycling, identifying, and developing alternative water sources and water supply. The certificate of a water positive company in the metal and mining sector indicates the stability of Zinc and commitment towards water storage. The company has prepared a roadmap to become five times water positive company in the coming years by implementing strategies and concepts to reduce water footprint. The company is also working on increasing availability and improving the quality of water in the coming years and, reaching the available water resources to supply pure water to maximum villages in the State by 2025.