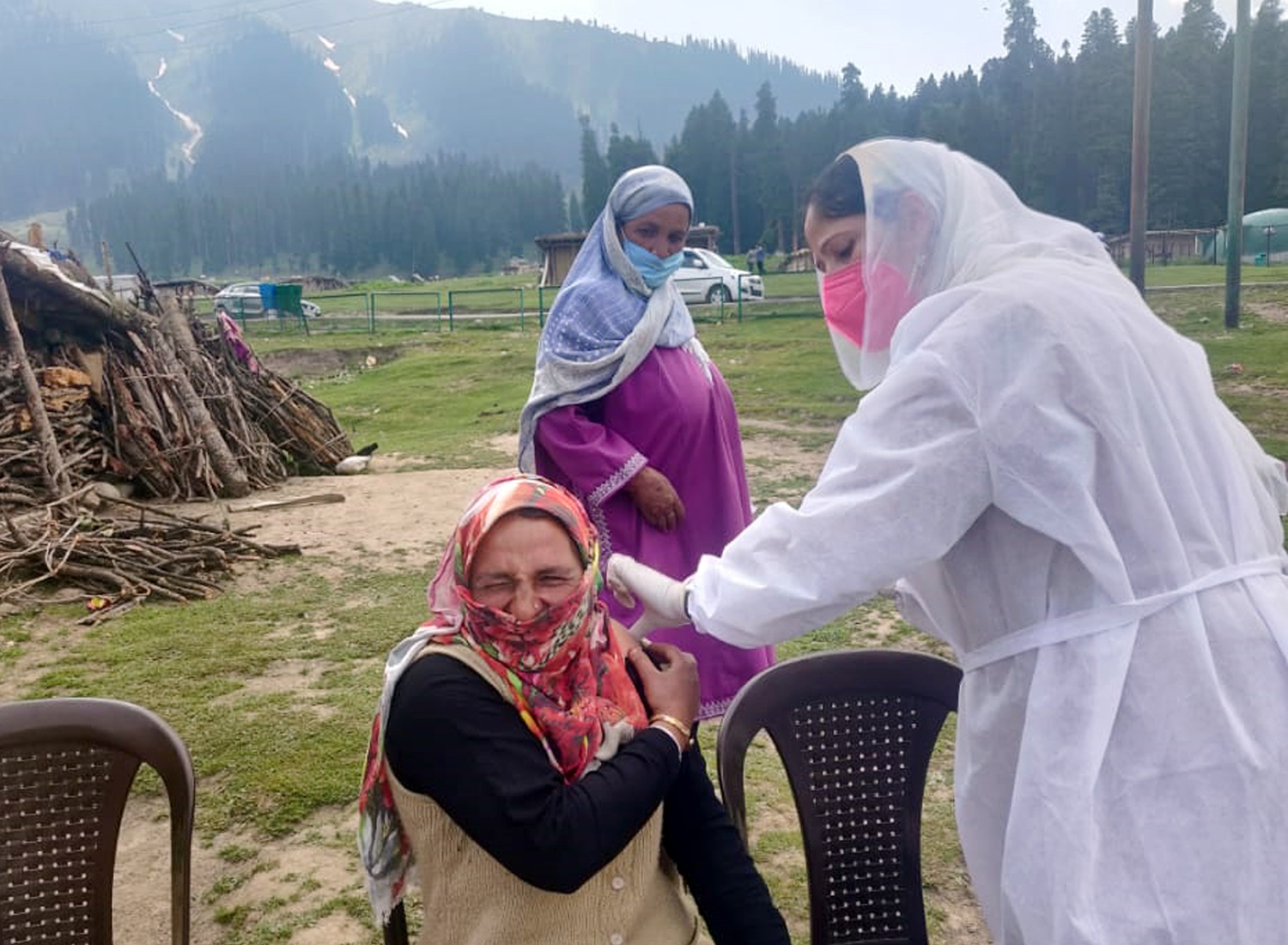 New Delhi: A high-level team of the Health and Medical Education (H&ME) Department, Jammu and Kashmir held detailed deliberations with top officials of the National Health Mission during the National Program Coordination Committee (NPCC) meeting in New Delhi. The team led by Additional Chief Secretary Shri Vivek Bharadwaj discussed the future plans of augmenting the healthcare scenario in the Union Territory for the Financial Years 2022-23 and 2023-24, under the National Health Mission (NHM).
As part of the future plan, the focus of the National Health Mission (NHM) for the next two years will be towards making Jammu & Kashmir the first TB free region in the country, improving the quality of life of the elderly population of the UT by focusing on their physical and/or mental care and prevention and control of cancer cases in J&K.
Commenting on the meeting, Shri Vivek Bhardwaj, Additional Chief Secretary, Health and Medical Education (H&ME) Department, J&K said, "National Health Mission is key to success in our efforts of strengthening the healthcare system in Jammu & Kashmir and our attempt to provide for universal access of Equitable, Affordable and Quality healthcare services in UT. Especially in our rural and far-flung regions which needed greater technical and financial support, NHM has played a vital role. In a dynamic situation post-pandemic, the fund under NHM will be much needed to further bolster our healthcare delivery in the State." 
The NPCC meeting was convened by Additional Secretary & Mission Director, NHM, Ministry of Health and Family Welfare, Government of India. During the meeting, the NHM team discussed the progress on NHM goals in detail and appreciated the efforts of the UT administration towards achieving these goals, especially maternal and child healthcare.
Other members of the J&K delegation included Choudhary M Yasin, Mission Director, NHM, J&K, Dr Saleem-Ur-Rehman, Director, Health Services, Jammu, Dr Mushtaq Ahmad Rather, Director of Health Services, Kashmir, Dr Mohan Singh, Director – Ministry of Ayush.