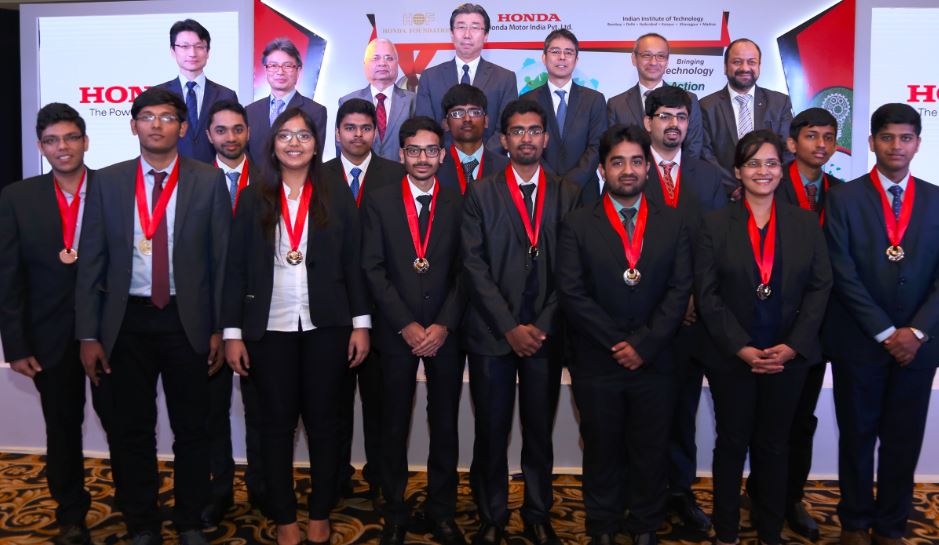 New Delhi, January 29th, 2018: Honda Motor India Pvt. Ltd. (HMI) today presented the 11th Edition of the Young Engineer and Scientist's (Y-E-S) Award for 2017-18 to 14 students from India's premium science and technology institute, the IITs, across India.
The Chief Guest H.E. Mr. Kenji Hiramatsu, Ambassador Extraordinary and Plenipotentiary, Embassy of Japan, presented the Award to the students in recognition of their outstanding all-round performance in academics. Dr. (Ms.) Kazuko Matsumoto, Director, Honda Foundation, was the Guest of Honour.
A scholarship of cash equivalent of US $3000 each, was presented to 14 students selected from six IITs  Delhi, Bombay, Madras, Kharagpur, Kanpur and Hyderabad on the basis of their Cumulative Grade Point Average (CGPA), Essays and two rounds of personal interviews with the Selection Committee of Senior Honda Executives, and Mr. Shirish Garud, Director – TERI, the Chief Assessor of the Selection Committee.
Mr. Hiramatsu congratulated all the students by saying, "I congratulate all the awardees of the Y-E-S Award. India and Japan enjoy a fulfilling bilateral relationship and I hope that through this opportunity, you will experience Japan's advanced technological system and enjoy research which is aimed at contributing to social causes."
The Y-E-S Award was instituted by the Honda Foundation in India in 2007 and is facilitated by Honda Motor India, to nurture young students who have excelled in the area of science and technology and aspire for higher academic achievement. With this programme, Honda Foundation hopes to promote dissemination of eco-technology among the young generations and, at the same time, to strengthen interaction and exchange between Japanese and Indian youth expected to lead science, technology and industry.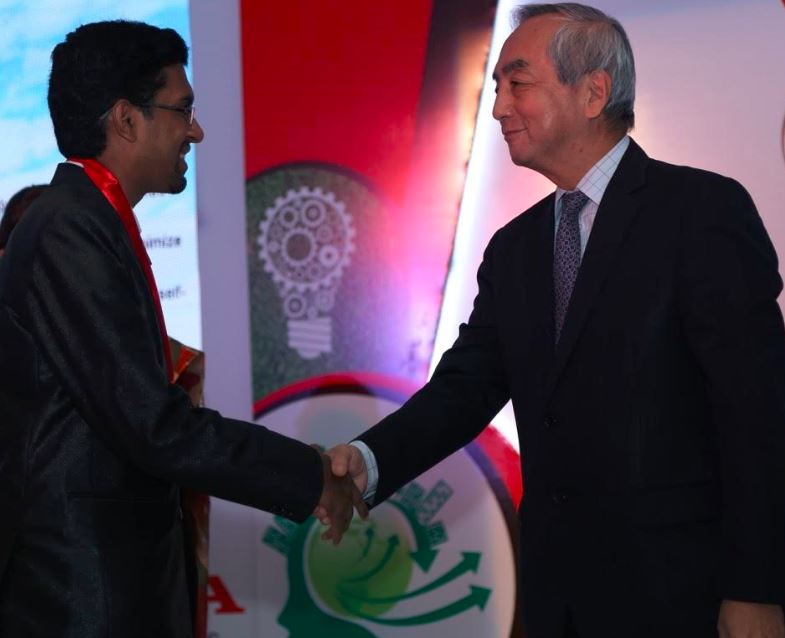 Talking about Y-E-S Award, Mr. Kenichi Takashima, President & CEO, Honda Motor India Pvt. Ltd. said, "We are very pleased to announce the 11th Edition of Y-E-S Award. The journey has been phenomenal and we have received tremendous response and enthusiasm from the IIT students who put in their best efforts to showcase their work. So far, we have awarded 140 such students in 11 years. Such platform encourages young professionals to involve in higher research in the field of technology. We want to provide them the opportunity with Y-E-S Award so that they can fulfill their dreams."
Shivangi Ranjan, a student from IIT Kanpur and an Y-E-S Awardee said, "By promoting eco-technology, the Y-E-S Award programme is supporting the green cause in a big way and I am honoured to receive this award today. With all the environmental challenges that we face presently, Honda is increasingly putting a higher priority on its environmental ethics. This award has given us invaluable motivation to work for the environment through our research and knowledge."
Y-E-S Award is bestowed every year to bright students of the IITs after a rigorous evaluation by a panel of senior Honda executives and prominent Indian scientists.
The awardees for Y-E-S Award 2017-18 in India are Satyam Mohla, IIT Bombay; Pranjal Jhaveri IIT Bombay; Ankesh Gupta IIT Delhi; Mohit Goyal, IIT Delhi; Sukrut Sridhar Rao, IIT Hyderabad; Shivangi Ranjan, IIT Kanpur; Kumar Kshitij Patel, IIT Kanpur; Preetham Paul Sunkari, IIT Kanpur; Ayan Majumder, IIT Kharagpur; Bindu Sancheti, IIT Kharagpur; Piyush Nanda, IIT Kharagpur; Hari Ramachandran, IIT Madras; Anand Anjimeti Rajasekar, IIT Madras; Aniket Kamthe, IIT Madras.