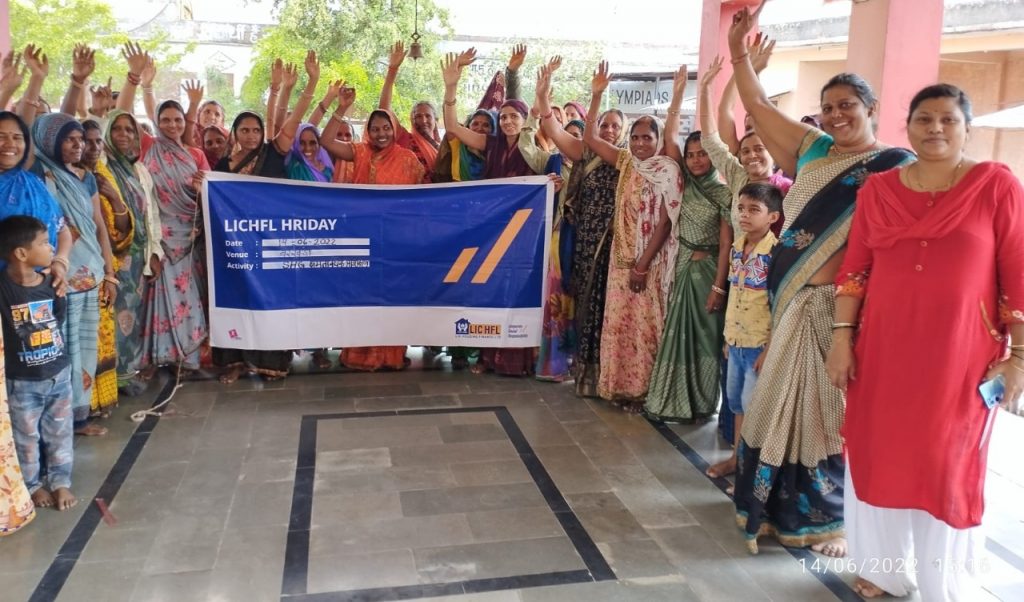 Noida: AROH Foundation, the national level leading NGO and LIC Housing and Finance Ltd collaborated in the year 2021 for an aspirational Holistic Rural Development Project 'Hriday' for seven indigent villages of Rajasthan. Hriday aimed at socio-economic reformation of the 9250 people in seven villages on Antah block of Baran District in Rajasthan, to elevate their standard of living. These were targeted to achieve through various interventions planned under Hriday, which covered all the facets of rural life such as agriculture, animal husbandry, water and natural resource management, health, education, employment, nutrition, awareness and advocacy. It has been a roller coaster ride since then, while the mission had to face the major roadblocks during the COVID, coupled with the lethargy of the system. But within all these turbulences, team Hriday has been consistent and kept putting in concerted efforts towards its goal.
Indeed the project has proven to be the silver bullet for eradicating rural poverty and elevating the standard of living in chosen seven villages.  A conducive synergy towards holistic and sustainable development was created with liasoning amongst various stakeholders, convergence and community participation. Hriday has a broad vision to transform the adopted villages into a self-sustaining revenue model and empower each individual with their due dividends. It provided people with alternative sources of livelihood, better agricultural practices, voice and decision-making power to the women, better environmental and water cover within villages, access to basics of life like education, health, nutrition, sanitation and apprising awareness among the villagers. 
The Holistic Rural Development Programme seeks to bring about dignified and healthy living among rural communities and strengthen community self-governance. This has been achieved through simultaneous interventions in various domains, focused on the comprehensive development of the people. This included the introduction of livelihood options from agri-allied activities like vermicompost, Azolla, goatery, etc. Hriday also facilitated the formation and handholding of seven Farmer Groups, 35 Self Help Groups and seven VDCs. Further, the adoption and up-gradation of three Anganwadis and seven Government schools were done with up-to-date infrastructure, informative BALA painting, SMART classes, small library set up, provision of safe drinking water and sanitation units for girls and boys etc. Villagers were also supported with easy access to safe water while installation of three Jalminar, access to a safe night walk while installing 175 solar street lights, and three school sanitation units. The ecological balance of the villages was upheld and upgraded by the promotion of solar energy for lighting and water. In addition, solid waste management in three villages, health camps and workshops with adolescent girls on menstrual health and hygiene were added to the health index.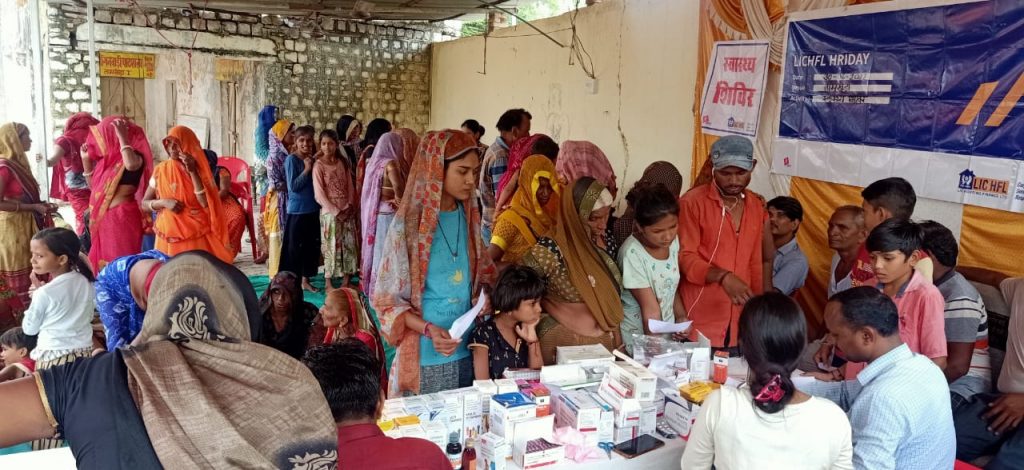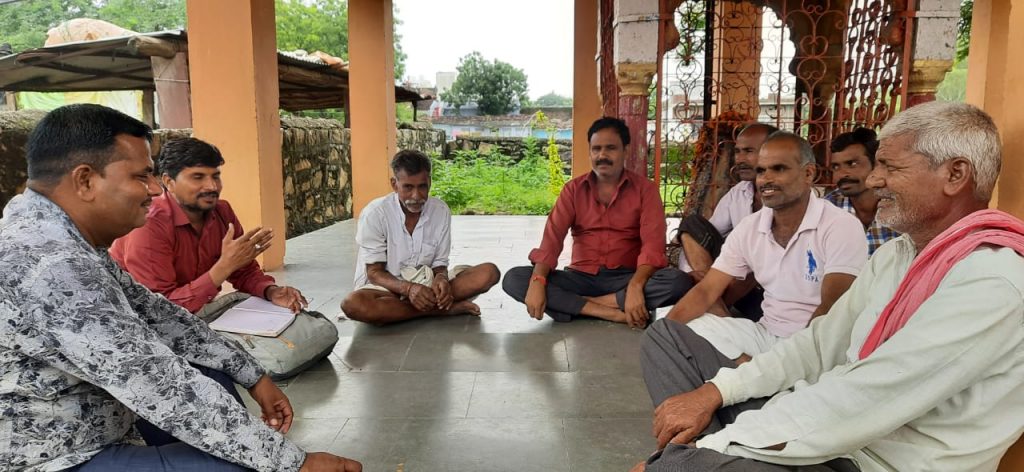 Many rural problems derive from the way decisions are made and so the ultimate aim of Hriday was to unroll a cover of voice and vigilance within people, which was assured with their economic upliftment. Hriday also developed the village-developed community, which was aimed to play an intermediary role and ensure their community development is geared not only to changing communities, but even more to changing the ways authorities operate. Other lifestyle and visionary evident changes were increased participation of people, especially of the women folk and other vulnerable communities in the rural development programmes, decentralisation of planning, better enforcement of welfare reforms and greater access to dues and dividends were asked and attained.  
The project also instils and fosters scientific innovations in its implementation and substantiation processes. Some of these include SMART class setups for government schools, scientific agricultural practices, chemical-free and organic farm activities, use of GPS for asset tagging and monitoring, extensive use of technology for monitoring and tech-based models for access to water and education interventions.
Besides bringing a positive transformation in people's lives, the project also serves as an additional step towards the achievement of all 17 UN Sustainable Development Goals and facilitating the Indian Government in the national agenda of 'SuvidhaSheharki ho aurAatmaGaanvki' (facilities of a city with an essence of a village). 
AROH has been an expert implementing agency for the HRDP model, having a vast experience of around 8 years of execution in some of the toughest terrains like Meghalaya, Chhattisgarh, Uttar Pradesh etc. in the past. The rural sector of the country is the backbone of the Indian economy as it contributes to many beneficial aspects like production, agriculture and growth of the country. To maintain and increase the development of the rural sector, businesses need to take actions, initiatives and projects which would provide benefit to the sector and India as a whole. And for the same, the HRDP model is one of the most sought models by CSR funders to achieve impact and visibility.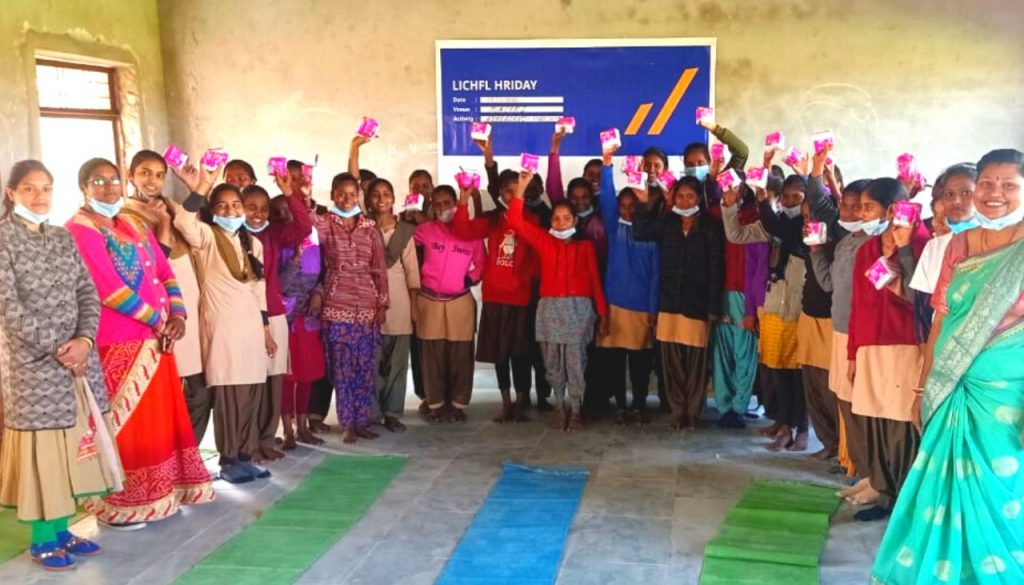 Speaking further about this endeavouring programme, Dr Neelam Gupta, Founder President and CEO of AROH Foundation says, "Rural development is not entirely a new concept; it existed in India since Vedic times. We have seen how planned development in Indus Valley or Harrapan Civilization has given them prosperity and longevity of growth. The same has been the call of the nation for many years now, as more than half of our country's growth is pivoted at its villages. For a resource-rich state like Rajasthan, a thoughtful alliance of a plan, people and policymakers are what we needed to have sustainable development in the villages. Hriday is all about this concept. The project is sustained as the community, the village development community, community leaders, and local government officials, all are closely involved at every stage of the project. After the completion of the project and handing over ceremony, the community will take care of the constructed structures and fixtures with proper usage, preservation and protection. All it requires is intent and financial support. And with 'Hriday', as the name itself suggests, we have all our heart to make it happen."