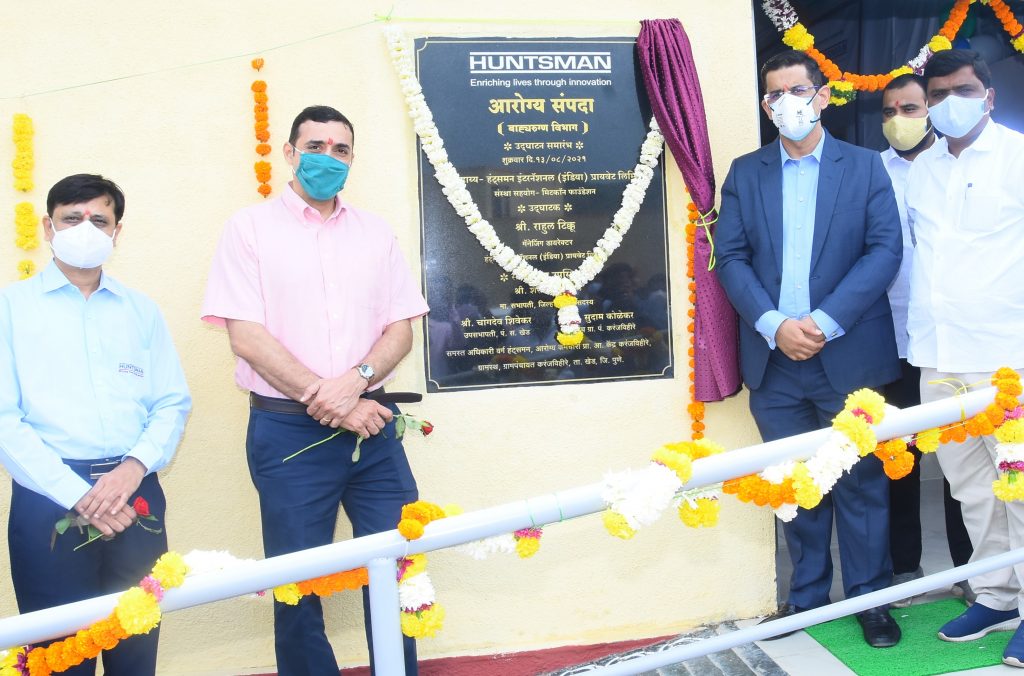 Chakan/Pune: Huntsman, a global manufacturer and marketer of differentiated chemicals, recently dedicated a multipurpose state-of-the-art medical facility at the primary health centre (PHC) in Karanj Vihire near Chakan, to the people of the region, and will soon upgrade the facility as an outpatient department focusing on women and child healthcare.
This multipurpose medical facility at the PHC and will cater to over one lakh people from 34 villages in and around the region. It will offer ante-natal check-ups for pregnant women and routine outpatient department services. The facility, which is spread across a massive 3,500 square feet, will also be utilised as a waiting area for people who visit the centre for COVID-19 vaccination.
"We are proud to partner with the Karanj Vihire primary health centre to set up this multipurpose facility. At Huntsman, we are totally committed to making a difference in the lives of the people in and around our work sites. Apart from the current services, this facility can be easily upgraded into a more holistic medical centre in the future. We always prioritize the health and wellbeing of the communities we operate in, alongside the safety of our associates. We are confident that the facility will take care of all the needs of the people of Chakan and its nearby villages," said Rahul Tikoo, Managing Director, India Sub-Continent, Huntsman International (India) Private Ltd.
During the pandemic, Huntsman India has been able to support more than 2,00,000 people by contributing 20,000+ units of essential medical equipment to frontline workers including PPE kits, N95 respirators and face masks, surgical gloves, sanitiser solutions, and hand-free dispensers across Mumbai, Pune, Chakan and villages near Baroda.
Additionally, 50 beds and other essential items were donated to the COVID-19 Care Centre in Padra, Baroda which is being utilised for the isolation of COVID-positive patients. Huntsman's mobile medical vans in Navi Mumbai and Pune provided free healthcare facilities to over 25,000 people.
Huntsman has also enabled the safety of thousands of auto-rickshaw drivers and commuters by installing isolation protection sheets. This help creates awareness about the importance of COVID-19 vaccinations, hygiene practices and precautionary measures in Mumbai, Pune and Baroda.
To support communities whose livelihoods have been impacted by COVID-19, the company has also offered support in the form of food supplies and provisions and through the creation of alternative job opportunities. It distributed thousands of dry ration kits to help the needy in Baroda, Chakan, Mumbai and Alleppey. Additionally, it helped farmers, fishermen and rural women by establishing vegetable nurseries, fishing, and poultry units.