Mumbai, February 9, 2021: Hyundai Motor India Foundation (HMIF), the philanthropic arm of Hyundai Motor India Limited, reiterated its commitment to road safety during the National Road Safety Month to inculcate safer driving habits and responsible behaviour among its employees and customers.
Under the sixth edition of its CSR initiative 'Safe Move' Road Safety Campaign, Hyundai conducted a 3-day road safety campaign at its Chennai plant during the Road Safety Month (Jan 18 – Feb 17, 2021). The initiative spread awareness amongst factory employees, apprentices, trainees, contract employees, bus drivers, and truck drivers on the importance of road safety reaching out to over 10,000 employees in the factory.
Commenting on the Road Safety initiatives, SS Kim, MD & CEO, Hyundai Motor India Ltd. said, "Hyundai is a responsible corporate and this campaign in our plant showcases our commitment towards creating awareness and bringing out behavioural changes within our employees. This year, during the National Road Safety Month, we have undertaken various innovative initiatives to help transform societies for a better and safer tomorrow by educating and sensitising the masses on road safety aligned with the Government of India's programme 'Sadak Suraksha, Jeevan Raksha'."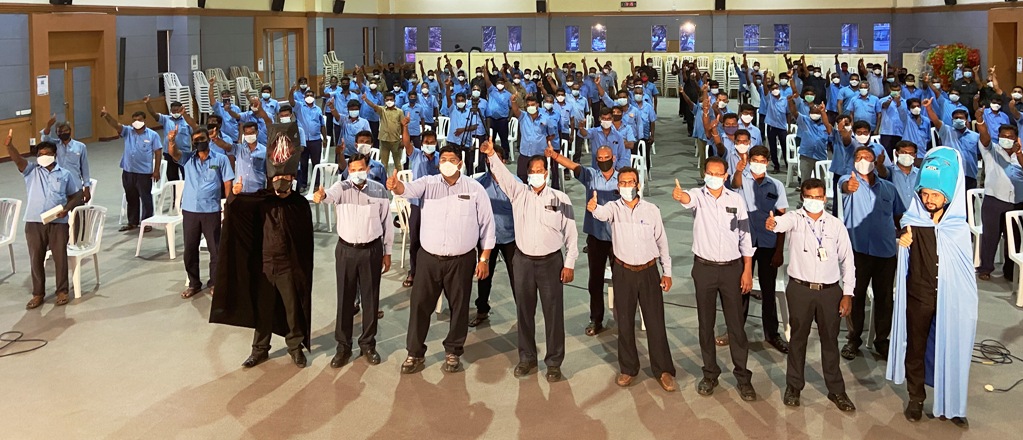 Over the last five phases of the Safe Move Campaign, Hyundai Motor India has successfully reached out to 314,000 students across 492 schools, about 277,000 Mall visitors and 23,000 residents.
To spread awareness and inculcate safer driving habits, Hyundai Motor India has conducted the following activities:
The 3-day activity held in HMIL's manufacturing plant consisted of innovative and educating activities such as skits, videos, quizzes and a pledge wall for drivers, riders, and employees of partner organisations.
Hyundai has also held an exclusive training session for 190 Security and Traffic management personnel of the company who were trained by police personnel on the importance of Road Safety and the enforcement of traffic rules.
A first-hand experience of simulation models such as 'Seat Belt convincer', 'Reaction Time Simulator', 'Drunk buster goggles', Two-wheeler Simulator', 'Patience Test' and 'Road Safety Signs' was given to underscore the importance of complying with road safety rules and the consequences of not abiding by them.