Mumbai: ICICI Academy for Skills (ICICI Academy) is an institute set up by the ICICI Foundation for Inclusive Growth, to provide free of cost vocational training to the youth from economically weaker sections to help them earn a sustainable livelihood.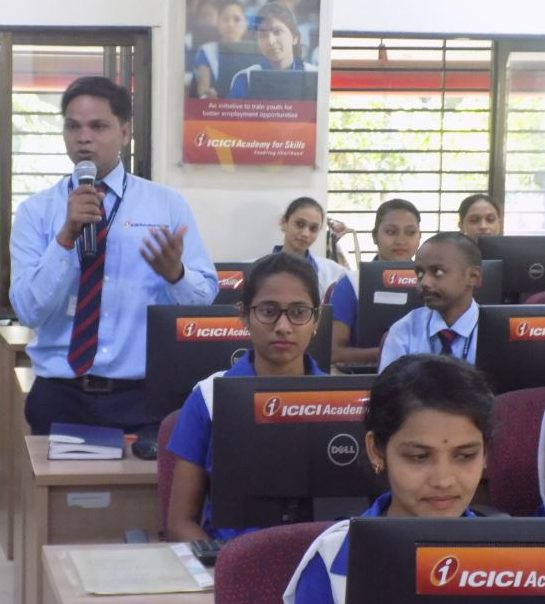 Speaking about this initiative, Ms. Chanda Kochhar, Chairperson of the Governing Council, ICICI Foundation for Inclusive Growth and Managing Director & CEO, ICICI Bank said, "We recognise skill development as an important area of focus as part of our efforts in the nation's socio-economic development. In order to bridge the critical gap between manpower availability and employability, it is important to provide sustainable livelihood opportunities for everyone to grow and prosper. With this focus, the idea of setting up skill academies for vocational skill building emerged, and ICICI Academy for Skills was launched in 2013. We took a holistic approach in our efforts and apart from providing free of cost job-oriented training, we are ensuring that these underprivileged youths are able to find employment upon completing training. Employment is arranged through our network of industry partners. We provide training in eleven skills – seven technical and four office skills. We have significantly scaled up our training capabilities over the years, and currently there are 24 skill academies across the country. Today, through ICICI Academy for Skills, Rural Initiative and our Rural Self Employment Training Institutes (RSETIs), we have trained over 1,56,000 youth. In this fiscal alone, ICICI Foundation aims to train 1.2 lakh youth. I am proud to say that by March 2018, we aim to achieve a milestone of training over 2.5 lakh youth."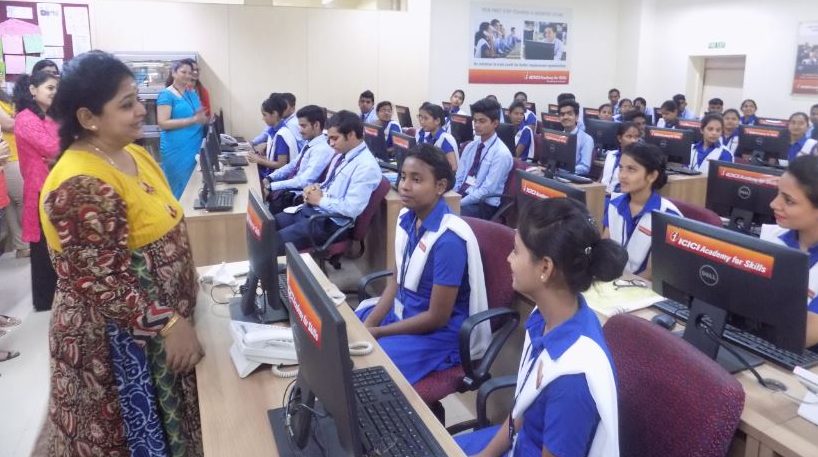 The Academy at Mumbai aims to provide relevant and practical training to underprivileged youth in five courses namely electrical and home appliance repair, refrigeration & AC repair, two & three wheeler service technician, office administration, and selling skills. It has a capacity to train over 1,500 students in 40 batches annually. The duration of the training is three months. To be eligible for these courses, one has to pass at least Standard X and be between 18 and 30 years of age. All the training programmes include training on communication skills, financial literacy, sanitation and hygiene, and orientation for adapting to an organised working environment.
In addition to the training, ICICI Academy provides free uniform and meal to the trainees.  ICICI Foundation has tied up with various industry leaders as knowledge partners to help in co-creating the course curricula, content and training the trainers.
Since the launch of the Academy in Mumbai in January 2016, it has trained nearly 2,600 underprivileged youth. Of these, close to 30 percent are women trainees.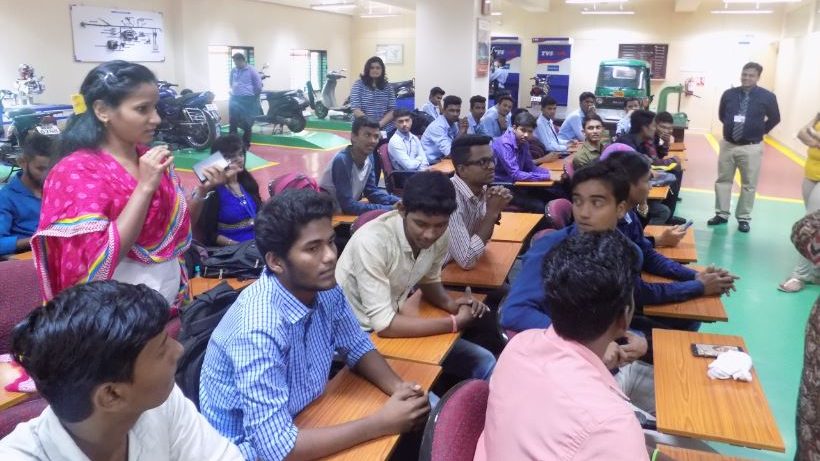 ICICI Foundation provides placement assistance to trainees through industry partnerships and has continued to achieve 100 percent placement for all the trained youth. Till date, over 1,000 industry have recruited youth trained at various academies. Companies like Airtel, Croma Retail – A TATA Enterprise, Kotak Mahindra Bank, Axis Securities Ltd, Gennext Vision, Enfield Riders, A2 Aircon among others, have recruited trainees from the Academy at Mumbai.
To apply, write to: ICICI Academy for Skills, New Heavens Building, 49/H, Parsi Panchayat Road, Near Sona Udhyog Bhavan, Andheri (East), Mumbai- 400069
Phone: +91-22-42625946