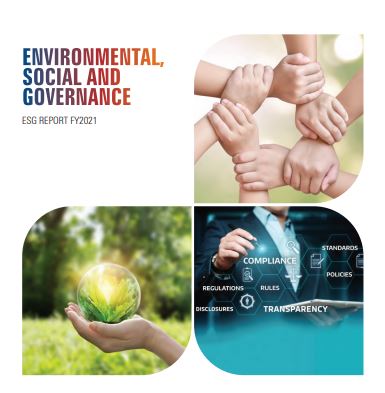 National: The vision of ICICI Prudential Life Insurance is to build an enduring institution that serves the protection and long-term saving needs of customers with sensitivity. Building an enduring institution, sustainable value creation for all stakeholders is of paramount importance. We continue to adopt sustainability principles across our business activities. The sustainability framework is built on the three pillars of Environmental – leaving the planet a better place for our next generation, Social – giving back to the society, and Governance – transparency in functioning.
To achieve this vision, one of the first companies to document ESG Report;  ICICI Prudential Life Insurance has a well-defined framework to identify, monitor and mitigate the risks pertaining to environmental, social, and governance (ESG) issues and their potential impact on their stakeholders. The company started making disclosures on ESG practices a year ago, and have now put in place several initiatives to address the areas of improvement. The company is also interacting with various investors and analysts to understand their expectations and incorporate the same in our ESG framework. Accordingly, this report incorporates the various initiatives put in place towards responsible investing, diversity & inclusion policy, privacy policy and enhanced disclosures on human capital, environmental impact and ethical aspects. The ESG Committee comprising  senior leaders provides oversight on ESG-related policies and initiatives and monitors the implementation of the same
 159,000 Candidates trained till date by ICICI Academy for Skills
` 126.5 mn PM CARES Fund: Contribution towards relief measures for COVID-19
~2,700 tonnes of carbon footprint saved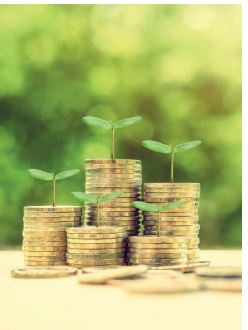 Investing in a responsible manner
The processes and structures pertaining to the ESG framework have been made operational in the financial year 2022. We have subscribed to ESG ratings provided by a recognised external service provider
For investment in equity securities, the investment team refers to ESG ratings and descriptions thereof as provided by the service provider, as an additional input.
We have appointed a dedicated person in the investment team to manage the ESG framework. Further, the entire team is being trained to understand ESG issues better while evaluating a company.
Exclusion of Thermal Power, coal, defence and tobacco
Offering products in a responsible way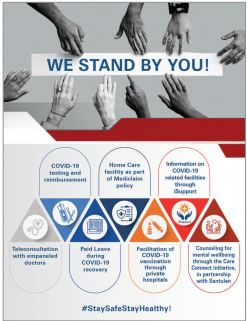 Empowering customers: For FY2021, 100 per cent of all eligible claims under this process were settled within the promised timeline of one day. The average time taken for settlement of non-investigated death claims improved to 1.4 days in FY2021. Our claim settlement ratio for individual death claims was 97.9 per cent for FY2021
Insurance awareness programmes in rural areas (District of Unakoti – Tripura, Dahod – Gujarat and Fatehpur – Uttar Pradesh): Awareness campaigns were conducted on Facebook in the regional language to educate locals on the importance of the following: (i) Staying cautious due to the current pandemic situation (ii) Securing their family's future with a life insurance plan
Commitment to the environment
As a financial services company, our initiatives are based on the core ethos of responsible consumption and recycling wherever possible. We operate through 517 offices including one Head office and two back offices. We try to minimise the environmental impact through a three-pronged approach to environmental initiatives.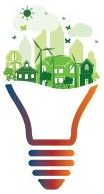 Responsible consumption of energy
Deployment of Inverter AC and VRF AC in place of conventional ACs
Deployment of LED lighting in place of conventional tube lights
Deployment of LED signage in place of conventional signage
Water conservation: We are converting conventional water-based urinals to waterless urinals in phases. About 38 per cent of our urinals have been converted as of date. In March 2021, a total of 224 waterless urinals were deployed across our branches, contributing to a yearly saving of 336 tonnes of water and a carbon footprint saving of 168 tonnes.
About 94 per cent of our taps have been fitted with aerators as of date, contributing to 16.9 tonnes of water-saving and 8.5 tonnes of carbon footprint saving in FY2021. The cumulative carbon footprint saved to date by aerator tap installation is 17.1 tonnes. 
Reduce, Recycle & Reuse Wherever Possible
Waste reduction and management have been one of the focus areas to improve our operational efficiency as well as minimise the impact on the environment.
Our 24×7 Omni-channel solutions help customers to perform transactions anytime and anywhere. We have witnessed more than 5.4 lakh transactions on chatbotLiGo. The digital solutions not only reduce solid waste through avoidance of documentation process but also reduces carbon emission by avoiding travel requirements both by customers and sales/service personnel and is especially meaningful and relevant in a COVID world.
Paper consumption at offices reduced by 57 per cent compared to FY2020 because of various awareness campaigns and access controlled printing in our major offices. Carbon footprint reduction in FY2021 is 252 tonnes.
Paper consumption for customer communication reduced by 56 per cent compared to FY2020 due to initiatives such as increased usage of electronic media for all customer interaction, policy communication and policy confirmation. The Carbon footprint reduction in FY2021 is 293 tonnes.
Paper consumption for sales stationery printing reduced by 91 per cent compared to FY2021 as we shifted all our sales stationery to electronic media and paper communication has been optimised. The Carbon footprint reduction in FY2021 is 171 tonnes.
Paper cup consumption has been optimised by 62 per cent due to various initiatives like "Bring your own mug", employee awareness on paper etc. The Carbon footprint reduction in FY2021 is 24 tonnes
Other initiatives: Given the pandemic, collaboration platforms are offered to all employees to enable virtual meetings and collaboration among employees. We have also installed video conferencing facilities in 94 locations reducing the need for travel, leading to a reduction in carbon emission. We have also stopped single-use plastic water bottles across our offices and replaced them with reusable water jars and glasses. Besides, we have replaced plastic garbage bags with biodegradable bags and plastic dustbins with steel dustbins. At our cafeterias, which are available at our largest offices in Mumbai, we use reusable plates.
Being a financial services entity, there is limited scope for using recycled material as processed inputs. Nonetheless, our company is constantly seeking opportunities to recycle waste. Computers, printers, switches and scanners have been the main contributors of e-waste generated. In FY2021, 439 IT assets have been disposed of through Government-approved vendors. Total IT assets disposed of in the last three years are 6,175 and disposal certificates have been obtained for the same.
Business travel: Business travel has been abnormally low this year due to the Covid-19 pandemic.
Air travel has reduced by 95 per cent resulting in a carbon footprint reduction of 913 tonnes in FY2021.
Car travel has reduced by 92 per cent resulting in a carbon footprint reduction of 44 tonnes in FY2021.
Contributing towards society
Our vision is to build an enduring institution that serves the protection and long-term saving needs of customers with sensitivity. In line with our vision, we endeavour to proactively support meaningful socio-economic development in India and enable a larger number of people to participate in and benefit from India's economic progress.
Our Company's CSR budget for FY2021 was ` 108.4 million. Our Company has spent ` 109.8 million for support against the COVID-19 pandemic and CSR initiatives.
To support the relief and rehabilitation of people impacted by the COVID-19 pandemic, our Company has contributed the allocation for ICICI Foundation to the PM CARES Fund for COVID-related support measures. In FY2021, our Company contributed ` 100 million to PM CARES Fund. With the FY2020 CSR outlay, our Company had extended support of 24 ventilators to Government hospitals in Maharashtra, Delhi and Haryana.
ICICI Foundation, on behalf of the ICICI Group, undertook extensive support and relief activities through the COVID-19 pandemic in FY2021. Through this effort, the ICICI Foundation has reached out to over 551 districts across all 36 states and UTs in the country. Apart from groceries, over 50 items or services such as PPE kits, hospital beds, ventilators, mobile van services, etc. were provided as part of this initiative. ICICI Foundation also conducted COVID-19 related awareness to over 675,000 trainees and their acquaintances. The beneficiaries of the COVID-19 relief measures were COVID warriors like medical staff, police forces, Central Industrial Security Force (CISF), sanitation workers, etc.
Learning programmes: Our company has an established capability building architecture that caters to all levels and roles. Some of the flagship programmes are given below: The frontline sales employees are provided with domain-specific inputs mapped to the business strategy on elements of product and process knowledge, enhancing service, enabling digital, skill-building, market know-how and enhancing productivity through the "Saksham" learning framework. Catering to the new norms of work and helping employees adapt to the digital way of working and selling, a special series – "Work Rewired" was launched post-COVID. All employees have attended these programmes.
The managerial effectiveness programmes for junior and middle management – Managerial Effectiveness Programme (MEP) and Advanced Managerial Effectiveness Programme (AMEP) respectively, aim at enabling employees to excel in their roles as first-time managers and as manager of managers. We believe in creating leaders for tomorrow through structured programmes like Leadership Mentoring Programmes which are conducted to build perspective on various leadership themes using experiential learning techniques. About 83 per cent of eligible employees have gone through such programmes.
 Certification architecture and education assistance policy
Employees in frontline sales roles are certified across four levels. The certification architecture enables them to become job-ready with knowledge on all products and processes and also caters to creating best-in-class financial sales professionals with comprehensive knowledge and skills. The certification architecture is executed through digital testing on the learning management system. 
For employees  
An app – "iWorkSafe" was created for employees to submit their health status daily and to enable social distancing via a Bluetooth-based buzzer
We set up monitoring mechanisms to track cases among employees and support staff, supported hospitalisation of employees and families and conducted contact tracing when needed.
We availed services offered by our health insurance partner and launched Home Care packages to support the medical needs of employees.
Through the iSupport initiative, we have created a verified database offering city-specific information pertaining to COVID-19 facilities such as hospitals, pharmacies, quarantine centres etc. We have also tied up with healthcare providers to facilitate vaccination for employees.