Miracle Foundation Loving Kindness Translates into Safe Homes, Quality Education and Healthy Environment for Orphans
Caroline Boudreaux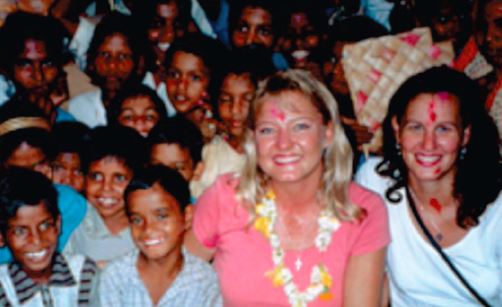 Miracle Foundation was founded in 2000, after I visited India for the first time. From the first moment I meta group of more than 100 orphaned children and witnessed their beautiful smiles and incredible potential, I committed my life to help them realise their potential.
At age 28, I was an account executive at a TV station in Austin, Texas, making more money than I had ever dreamt I could make. I was confused because I always thought that money would bring happiness, but instead, I felt empty inside. I was sure there was more to life. So, my best friend and I decided to take a sabbatical from our jobs and take a trip around the world. As we plotted our course, she insisted that we visit India so she could meet a young boy she had been sponsoring.
While in a remote village in eastern India, we were invited to dinner at a local home. We were tired and hot after working in the village all day, but decided we should go for the experience. I was shocked when we were greeted by over a hundred beautiful, hungry, orphaned children our host had taken in. They were precious in every way but sad and empty-looking. While I was in the village, I thought I was experiencing life at the bottom of the pyramid, but meeting these children gave me a whole new perspective of what poverty is. It is more than just not having basic shelter, clothing, and food…poverty is not having enough people who love you.
So I returned home, left my lucrative television advertising career, and founded an NGO committed to empowering children without parents, to reach their full potential. I had never worked for an NGO before, but I was so committed to helping, I was convinced I could work through every barrier coming my way.
Problem faced by NGOs in India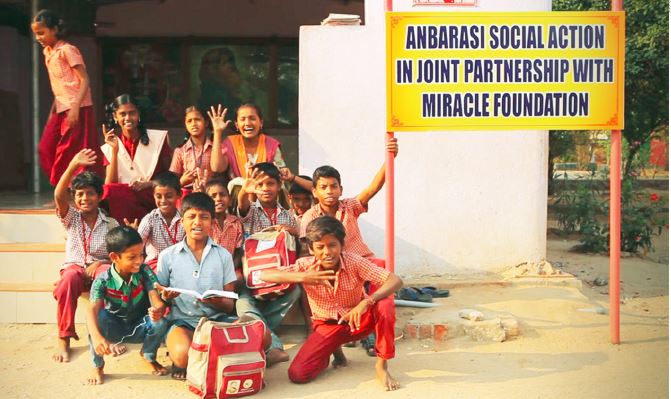 The biggest challenge faced by an NGO is the ability to help enough people. That is a matter of raising enough money and having enough donors to care for the thousands of children we support. The way to do that is to show donors where their rupees are going, and the impact they are having.
It is tough to change the world. It is hard to overcome the challenge of inertia, the "that's just the way it is" thinking. We often hear that the government or corporates are the ones who are supposed to help. Our thought process should be: Every single one of us can help someone, in some way.
Measuring impact is necessary. Many years ago, we encountered some corruption and we learned the hard way that not everyone has the best interest of the children at heart. However, corruption made us engineer. Our Thrive Scale is the measurement tool that sets us apart and enables people to see where their money is going and how the children are doing.
"There is a dearth of leadership in our world. We consider it to be one of the greatest lessons we can give to children. The Children's Leadership Council is empowering the next generation of leaders. It is about giving a voice to children who has not ever had a voice before. It is about empowering them to tell you what their lives are really like, and their vision for what their lives can really be"
The measurability of our interventions, based on the United Nations Rights of the Child, ensures we know the exact impact of donations, which enables us to provide full transparency and maintain integrity to our donors, whether they give a hundred rupees or a hundred lakhs.
Miracle Foundation's Growth in India
Miracle Foundation India is a fully licensed Section 25 organisation that is a subsidiary of the Miracle Foundation, an established and trusted international, non- governmental organisation (NGO) that empowers children without parents, to reach their full potential.
There are millions of orphaned children in India. To provide these children a loving family and personalised care, we are scaling our efforts through partnerships with governments, Corporates, individual donors and other NGOs. For example, we have a partnership with the Government of Maharashtra and incredible partners across India like Splash, Safe Water Network, St. Stephen's Hospital, Transcend, Katha, NIIT Foundation, English Helper and more – all committed to bringing quality care to children.
Initiatives by Miracle Foundation in India
Helping people help themselves is the most sustainable way to affect real change. That is why we provide high-quality training to people who care for children without parents. Eight million children globally still do not have a family to live with. We are determined to change that in our lifetime. Here are some of the initiatives we are working on:
Centre for Excellence: Through this centre in Maharashtra, we are impacting the lives of more than 800 children supported by 22 participating NGOs, in partnership with representatives from district Women and Child Development (WCD) departments from eight districts in the Marathwada region. Our partnership began with a launch celebration on 24th July 2017 in Aurangabad. Our Socio-Economic Development Trust (SEDT), and the Government of Maharashtra, came together to create the first Centre for Excellence in the State. The programme plays a significant role in building the capacity of government-run and NGO-run children's homes in the Aurangabad division.
Children's Leadership Council: There is a dearth of leadership in our world. We consider it to be one of the greatest lessons we can give to children. The Children's Leadership Council is empowering the next generation of leaders. It is about giving a voice to children who has not ever had a voice before. It is about empowering them to tell you what their lives are really like, and their vision for what their lives can really be. More than 60 children from South India attended our inaugural Children's Leadership Council in December 2017. They discussed professional and personal development, practiced public speaking, and learned how to be an advocate for other parentless children suffering silently like they did.
Life Skills Education: Our life skills education curriculum instills in children the important lessons a parent naturally teaches their children. We educate children on 22 life skills topics, continually monitoring their progress in demonstrating these skills. Life skills education topics include interpersonal relationships, problem solving and decision- making, expressing emotions, thinking skills, substance abuse prevention and more.
The Need Towards Developing Better Homes for Orphans
The ultimate goal of the Miracle Foundation is to find a loving family for every single child living in a childcare institution. That means we explore every avenue to reunite children with a parent or relative, if possible. In fact, we have reunited approximately 25 percent of our children with families. We do this by allocating resources to more effectively facilitate family-based care options, including adoption, and working with the community to ensure that excellent family support services are in place.
While a child is in transition to a family, we guarantee a quality education, a safe and loving environment, and personalised care so they are healthy and "known".
Case Study Aditi
Aditi came to live in Miracle Foundation-supported orphanage, Gokul, when she was eight years old. Losing her family at a young age affected her a great deal. She was very sad and would barely speak, except when asking for food. She started school and was regular in her attendance, but was unable to grasp what was being taught. She would not speak up to express her lack of understanding. She also seemed unable to read or write and was even reluctant to try to colour or even scribble. Our after-school tutors noticed her grief and made a special effort to get to know her better.
Aditi's housemother and the Home's social worker also began spending more time with Aditi – hugging her, holding her hand, looking into her eyes and recognising her for the things she did well, including her well-kept school uniform, her beautifully fixed hair and wonderful skill of finishing all of her meals.
"The ultimate goal of theMiracle Foundation is to finda loving family for every singlechild living in a child careinstitution"
It took months, but slowly Aditi began to respond by smiling and speaking. She began to interact with other children and ask questions about her school work. She gained courage and strength each day as her patient caretakers loved her into her new family. Today, Aditi is at home with her Miracle Foundation family. She speaks freely and interacts well with everyone at the Home. She is learning to read and write, and is working hard at school and at play. She still eats everything on her plate and enjoys all the snacks provided to her. She, like so many children, is experiencing the miracle of childhood.
Meera – Blessed to be a Blessing
"I feel like I can now grow up with confidence. When you give education to young people, it really helps them grow." These wise words were spoken by Meera, a 19-year-old orphan from Tamil Nadu, and one of the many success stories to come from Miracle Foundation's efforts.
"At the Miracle Foundation, we bring life-changing care to orphans across India. Helping people help themselves is the most sustainable way to affect real change"
Meera grew up at Anbarasi orphanage in Tamil Nadu. Until 2012, this orphanage was struggling to provide for their children. It did not have any regular donor and was completely dependent on the help of the local rural community. As a result, Meera and the other children lacked the basics: clean water, nutritious meals, and healthcare.
We began supporting the orphanage in May of 2012 with consistent funding and capacity-building training. The children got access to clean water, began enjoying three nutritious meals per day, and started having regular visits with a doctor.
"Previously, I was very thin, but now, my weight and height have increased," says Meera. "I now have a housemother, who I get a lot of love from. She is like a guardian angel. It is like living with a family." Meera adds that since Miracle Foundation began supporting Anbarasi, she now has good teachers, enjoys nutritious and delicious food, and receives quality healthcare. While all of those things are important, Meera says that education is the best thing that has happened in her life. She is now in college studying to become a social worker. Her dream is to become a role model social worker and help poor families in rural communities. When told what an inspiration she is for wanting to get education so she can give back to society, Meera seems confused: "Miracle Foundation and Anbarasi have given me so much. How can I not give my gifts back to others in need? I have been blessed; so I want to bless others back."
Cases such as Aarti and Meera reinforces my conviction that showing love, providing a loving and safe home and gifting them the gift of education, helps transform lives as well as the society. Education is the single most important factor in breaking the cycle of poverty. By receiving quality education, children are empowered to reach their full potential and become healthy, happy, income-producing adults.
We want to tap into these young, impressionable minds and help mould them into successful individuals, but, there seems to be a hindrance. According to the World Bank, eight million children in India between the ages 6-14 were out of school in 2009. That same year, the Indian Government took a historic step and passed the landmark 'Right of Children to Free and Compulsory Education Act'. For the first time in India's history, every child in the country is guaranteed a free, quality elementary education. What's more, the law focuses on keeping education child-friendly and child-centered, promoting the holistic development of each child. The passage of this law was an important first step in the right direction, toward the goal of every Indian child receiving quality education, securing a good job, and becoming an independent, thriving global citizen.
The Right to Education for Children Without Parents
We bring life-changing care to orphans across India. Helping people help themselves is the most sustainable way to affect real change. That is why we give purposeful employment to local people in need of work and train existing children's homes on how to provide better quality of care to children without parents.
Inspired by the 1989 United Nations Convention on the Rights of the Child and Maslow's Hierarchy of Needs, we created the "12 Rights of a Child", focusing specifically on the rights of children without parents. Every child has rights, and we at the Miracle Foundation work to ensure that even children without parents have the opportunity to realise them.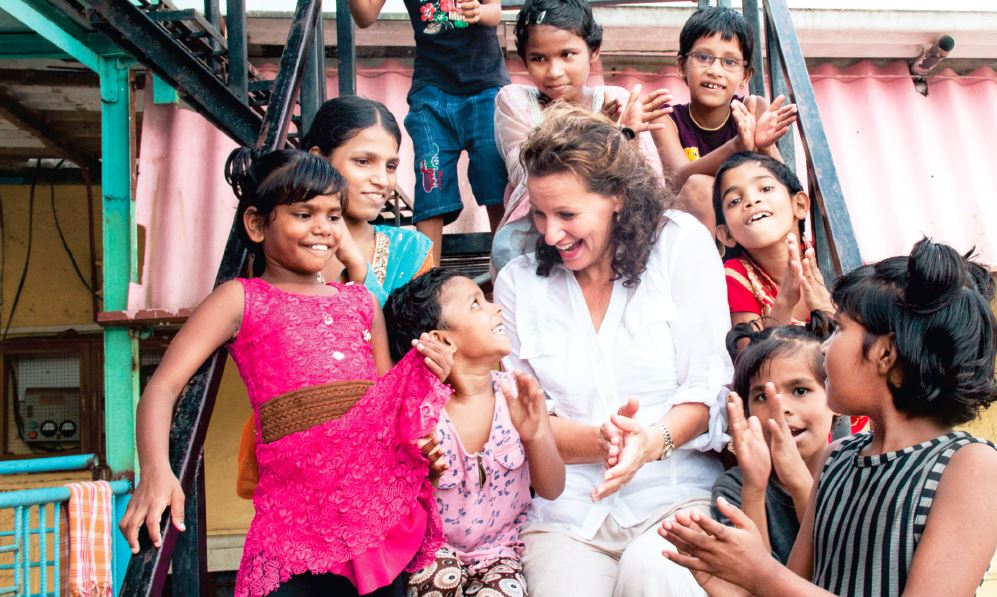 One of the 12 Rights of a Child is the Right to Education. To ensure each child we support receives quality education, we work with children's homes to provide school uniforms and supplies, supplemental tutors and enrichment programmes, aptitude tests and career counselling, and access to higher education and vocational training. In addition, we guide the staff at the children's homes on how to maintain active communication with teachers. We also train caregivers on how to track each child's grades and progress in school. We also provide computer labs and libraries in the children's homes supported by us with the goal of making learning more fun and engaging, while providing children with much-needed technology literacy.
We have definitive proof that our education interventions are working. One hundred percent of the children we support are enrolled in school, compared to India's secondary school enrollment rate of 56 percent (USAID). Ninety-eight percent of the children we support have passed the Xth Standard, compared to India's passing rate of 42 percent (Brookings Institute). Apart from this, we support 174 children in higher education, who are studying to become social workers and engineers.
Educating orphans benefit not only the children themselves, but the communities in which they live. Children who receive quality education are less likely to engage in crime or require social support from the government—minimising societal costs. This effect is magnified by the contributions of these children once they grow into well-educated adults: Orphans receiving quality education get better jobs, earn more, pay taxes, and contribute to companies driving economic growth (Amazingly, when Indian children learn English, they increase their lifetime earning potential four-fold). This effect is generational as individuals with more years of education are more likely to ensure their children receive quality education as well.
Education is important to equip children with the skills needed to get a good job and become independent adults. But quality education does so much more: Quality education forms children's personalities, teaches them the importance of becoming active and responsible citizens and hones the communication and interpersonal skills needed to be a contributing member of society.
Kids are the future of India – let us make sure we are investing in them now.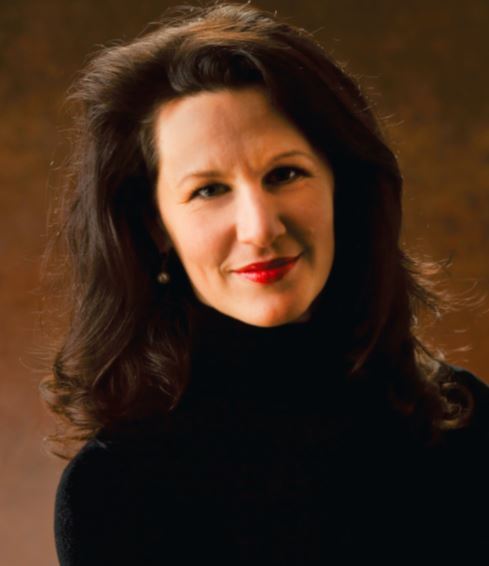 Caroline Boudreaux is a social entrepreneur and Founder of the Miracle Foundation. Since the organisation's inception in 2000, she has committed herself to empowering orphans to reach their full potential. She is respected as one of the most impactful non-profit leaders in the US and India. With no experience in management or fundraising, Caroline invested all her life savings and founded Miracle Foundation on the idea that all orphans deserve clean water, nutritious food, high-quality healthcare, an excellent education, and a secure, loving home so they can reach their full potential.