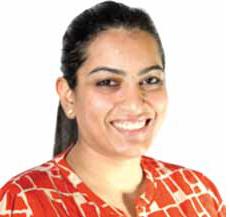 derations of doing business, in which India ranks poorly. Social Enterprises and NGOs on the other hand find it difficult to create social change without solidifying this change in jurisprudence and have the mighty hand of the law in setting their principles in stone, or to say, the undecipherable jargon of the 500-page judgments. For-profits and non-profits thus represent the two organizational sector institutions that have the capacity to create impact in the country yet both face significant challenges in terms of legal fees, insensitive justice system and complicated jargon. In this nightmare of billable hours rises their new savior: pro-bono.
First, a few myth-busters. A report launched by LBG and Associates, primarily sponsored by JP Morgan, puts an end to the old medley that "pro-bono is not worth the hassle."The study reports that out of over 1400 users of pro-bono, 95% agree that their target issue was addressed and 97% agreed that their deliverable was useful, in varying degrees. Therefore, the demand for pro-bono definitely exists. But the report addresses the issue of its mismatch with supply of the same. With respect to legal pro-bono, unlike the New York State Bar, the Indian Bar Council does not mandate pro-bono hours. A similar report by Taproot Foundation and India@75 suggests a mismatch of legal pro-bono demand and supply. So this presents the metaphorical guns versus butter economic problem of where best to allocate legal pro-bono, and how to streamline the same. The answers are found in the services of initiatives like Thomson Reuters Foundation's TrustLaw Programme.
TrustLaw dedicates itself to facilitating firms offering pro-bono to NGOs who need the same. NGOs combine the efficiency of a business structure with the equity in their objectives to create lasting valuable impact. Dedicating legal-pro bono to NGOs has its own merits.
The old tradition of using pro-bono legal help only to represent victims in courts is old and outdated. As NGOs move towards more complex business structures and operations, availing pro-bono in fact has its value in more than just yelling the right 'Objection-Your-Honour' in court representations. TrustLaw service, has been successful in connecting member legal firms to NGOs in India with a range of legal help. A close inspection of TrustLaw projects reveals the legal needs of NGOs and social enterprises: Structuring and governance advice on documents for their business forms, new innovative forms such as Social Impact Bonds and the legal aspects to corporate governance ranks first. A close second is reviewing and drafting various legal documents such as commercial contracts to ensure they are in their favour such as liability provisions, indemnities, representation and warranties. A lot of NGOs and social enterprises provide their impact in creating their own products and digitized content. Registering trademarks, copyrights, patents and general IPR advice is thus one of the highly sought and supplied pro-bono legal help in the TrustLaw network, which is a good sample of the sector's needs.(QUOTE)
A number of legal firms are pouring their pro-bono hours into translating complex leather bound commentaries into specific and relevant legal research, available to all. A number of NGOs require specialized information on their concerned issues, and not much can be done about it without a comprehensive idea of current laws and policies, existing case laws. This helps in creating the current literature's understanding of the issue and in order to bridge the gap between legal provisions and their stronger implementations, recommendations are also provided for the same. A notable case study is the Freedom and Fund and Thomson Reuters Foundation's Paper on legal solutions to human trafficking in India. In tracking the result of these above legal services, we can spot the tangible impact: solidifying social change by pushing for changes in jurisprudence and laws. This attaches a state-sanctioned legitimacy to their social objectives and case law jurisprudence create a strong understanding of the legal remedies and serve as binding precedents until the State's legislation can kick in.
In providing these services, legal firms have firmly clasped their otherwise expensive talons in various areas of expertise: labour law for employees and HR; IT law for protecting and managing donor details; criminal law research into anti-corruption, anti-harassment policies, specific legal studies; IPR laws for intellectual property advice, health and safety law; corporate and finance law. A lawyer, when hired otherwise, to provide advice on the above fields would usually charge an average of USD 90$ an hour The math defeats the purpose. The second advantage can thus be seen in cost saving and fundraising for these NGO's and bills of money can thus move from big pockets to small social changes. Evidence backs up the assertion, as Thomson Reuters Foundation's Trust Law program, has provided 70 million US dollars of pro-bono work in over 170 countries.
Pro-bono legal work isn't Santa's early Christmas present, however. There are a number of challenges faced by firms in employing pro-bono work. The LGB report outlines these challenges as finding the right pro-bono service provider, finding the right time and issues regarding keeping the project on track. The answer to these challenges suggests a new way of doing pro-bono legal work in the form of pro-bono networks. Much like TrustLaw, networks which connect legal firms to NGOs and social enterprises find specialization and are able to correctly identify the kind of legal work they need and are able to match them to the right lawyer or law firm. They also assist with keeping track and reporting on the projects, and can plug the holes in the pro-bono system.
One doesn't have to rely on these reports to take their word for it. Responses from beneficiaries have been overall positive. Two case studies illustrate that legal pro-bono networks are the way to go. LawQuest, an Indian legal firm, provided its pro-bono hours in partnership with Sol's ARC, an NGO that provides support to young children with disabilities. In joining the former's legal expertise with the latter's needs, they came out with a report on improving the right to education for children with disabilities. Both have responded positively about the TrustLaw program and its success is expected to create legal change in achieving better education rights for children with special needs. In another case, Reality Gives, a foundation that works towards child welfare, used the legal pro-bono network, which helped draft a Child Protection Policy. Its employers were able to understand their responsibilities through this policy and this was recognized as a positive step in creating obligations that safeguard children.
The impact of pro-bono legal networks is highly suggestive of its advantages in saving costs, creating tangible legal change and development. Although it poses challenges, current industry practices clearly show that instead of individual pro-bono initiatives, legal pro-bono networks maximize the philosophy's efficiency and are definitely the way to go. (QUOTE)
Urvashi Devidayal is Head of Programs, South Asia, Thomson Reuters Foundation. She can be reached at urvashi.devidayal@thomsonreuters.com . Varun Srinivasan is a Law Student at Gujarat National Law University.