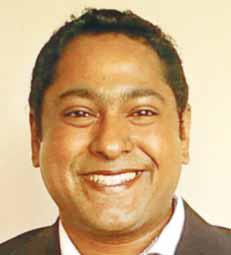 India faces a very unique challenge of trying to cover almost 1.2 billion with limited infrastructure, limited trained doctors and medical equipment that is mostly located in the cities. What makes the challenge even bigger is the geographic distribution of the population spread across almost 7 lakh villages. But technology can help and India may be forced to seek its own model blending technology with its limited infrastructure to provide adequate care for its citizens.
Confronted with a population that is overwhelming and highly diverse (1.2 billion), India is faced with a constant need to find enterprising and innovative ways to leverage its limited healthcare infrastructure to reach out to more and more people. The lack of infrastructure is a big deterrent in providing care for citizens outside the cities. One wonders, therefore, if decentralization can really help to solve this problem.
The problem in India is that most of its citizens hail from the country's villages and hinterlands.  There are about 6,50,000 villages in the country and most of them have a population of less than 1000. Obviously, understanding that traditional methods may not help, there is a pressing need to uncover new methodologies to solve this problem.
Is decentralization supported by a robust technology framework, the answer to India's healthcare challenges?
Let me first explain what decentralization is. In my opinion, it is moving the decision making away from central urban areas and away to the peripheral regions. So in case of healthcare, it would be removing the dependency of patients and the patient parties in the rural to travel all the way to big cities to seek care. A good example is when my cook's daughter in rural Odisha was diagnosed with Dengue, she had to be taken all the way to Puri for treatment. Similarly, we have a case when a young child of eight had to carry her dengue-inflicted brother all the way to Ranchi for treatment. As a matter of fact, the national capital was under siege mostly with patients from rural UP and Haryana who came in to seek treatment for dengue in the months of September – October. If we do set up a decentralized model, these patients do not have to travel all the way. Access to care can be provided in their local centers with care delivery for serious issues still requiring intervention from urban hospitals. The reason I feel this would work is that it requires expertise, training and capability – something that cannot be replicated very easily. As a science that both doctors and hospitals have spent time mastering, care delivery via hospitals is more dependable than resorting to solutions from untrained and ill-informed quacks or godmen. Decentralized access and centralized delivery have been used by startups like the path lab, Life Cell that are using this model and leveraging digital to the fullest.
Some experts like Dr Ashwin Naik of Vatsaalya Healthcare make a strong case for the need to understand that innovation is not just about creating a better ECG system for instance, but to discover a better way to monitor health overall. Start-ups have a significant role to play in the process of decentralization, and in his opinion, a future without hospitals where care was delivered home, especially in cases of monitoring, could also be tracked on a digital backbone is possible. (QUOTE)
I know this might be jarring to many healthcare experts but what Dr Naik means is that patients need not come all the way to cities for check-ups and monitoring for chronic conditions. For our rural patients, this could be done at home through technology. These models are already prevalent in rural areas in the west. Leveraging the Internet of Things, many healthcare systems advocate remote patient monitoring. This is essentially cost cutting and improving care outcomes in the west but in our case, it may be the only way forward and an important step in boosting healthcare in larger parts of our country.
But all this needs technology
Decentralizing healthcare is about the care continuum. Some organizations like Philips Healthcare through the Philips Innovation Campus in Bangalore have invested in certain areas like remote ICU and home health monitoring systems to foster a system of decentralization. Interestingly, the digital ecosystem has place for alternate therapies such as Unanni and Ayurveda as well, and even these alternate forms of medicine use the ECG as a diagnostic tool.
Infant warmers are a good example of how technology and decentralization can work together to improve our infant mortality figures. Currently almost 300,000 infants die in India due to lack of facilities and a low cost solution first by GE and then replicated by others is a great example of how technology can help.
But as we have seen, maybe the decentralized access and centralized delivery model works better as evident from the recent deaths due to poor quality infant warmers. So quality has to be maintained as we integrate technology into the healthcare set up in India.
Another good example of technology helping healthcare in India is setting up of the 108 ambulance numbers in Hyderabad- a model that is now being replicated in other parts of the country as well. Karnataka Government is setting up a 104 hotline for healthcare to be operating out of rural areas. Named as 104 Arogyavani, the hotline crossed 1 million patients calls made in 2014 almost 18 months after being set up. This is a great example of decentralized access and centralized care.
The biggest challenge we face however, is not technology, but the mindset of the consumer. Most still feel secure waiting in long queues to consult a senior doctor or visit a time-pressed senior surgeon for a minor cut or injury. As a matter of fact, a pilot project involving senior citizens on monitoring devices actually increased the number of calls to the doctors with concerned patients checking regularly if the monitoring devices were working. This is just a small example that attitudes and mindsets need to undergo change.
Summary – BOX
Decentralization is the only way forward. Delivered on a digital backbone, it is an immediate need and one should not even think about waiting.
Decentralization with accessibility is great. However, care delivery should still be centralized.
Hospitals may see their roles changing, focusing more on critical care, while the monitoring and follow-ups can be done through remote technologies.
Quality is a big concern but changes can be now seen in the ecosystem where technology providers like Philips Healthcare through the PIC have made investments. A good example is the remote ICU.
Startups have already started working in this direction. Life Cell being a good case in point.
Mindset of the patient and their carers need to change for technological changes to be well implemented.
In a follow up piece to this one we will discuss the challenges in adoption of technology especially when it comes to doctors in India. As always comments and suggestions are welcome and I look forward to interacting with you as we build a healthier India.
Dr. Vikram Venkateswaran, a healthcare influencer, was a dentist who ran a successful practice for six years in New Delhi. Currently he writes a blog advocating the use of technology in healthcare at Healthcare in India. He can be reached on twitter on @drvikram