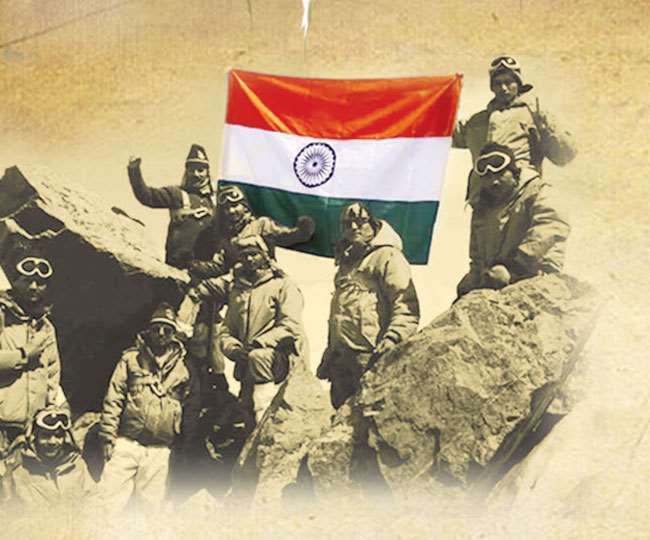 Mumbai: Inner Wheel District 314, a women's voluntary service organisation paid tribute to the martyred Indian jawans with a fund-raising musical event, 'Bharat ke Veer'. Leading playback singer, Javed Ali performed at the NCPA to a packed auditorium. The fundraiser collected Rs 2 Crores and net proceeds of Rs 1.5 Crore were donated to the Ministry of Home Affairs towards the 'Bharat Ke Veer' initiative. Mahindra Group actively supported the initiative as 'Title Sponsor'. 
Celebrated Bollywood playback singer, Javed Ali sang a great mix of patriotic songs along with his super hits like Srivalli to a packed auditorium of over 900 people. The event was attended by several dignitaries including District Chairman Mita Sheth, Project Chairman PDC Dr. Kanak Saxena; Shri PC Jha PMG DIGP, Mrs. Jha, Indrani Yadav Commandment Officer, Dr. Anish Shah, CEO & Managing Director, Mahindra Group, Asha Kharga Chief Customer & Brand Officer Mahindra Group, Wilson D Sousa representing Harish and Bina Foundation; Dignitaries and members of Inner Wheel District 314 also attended the programme.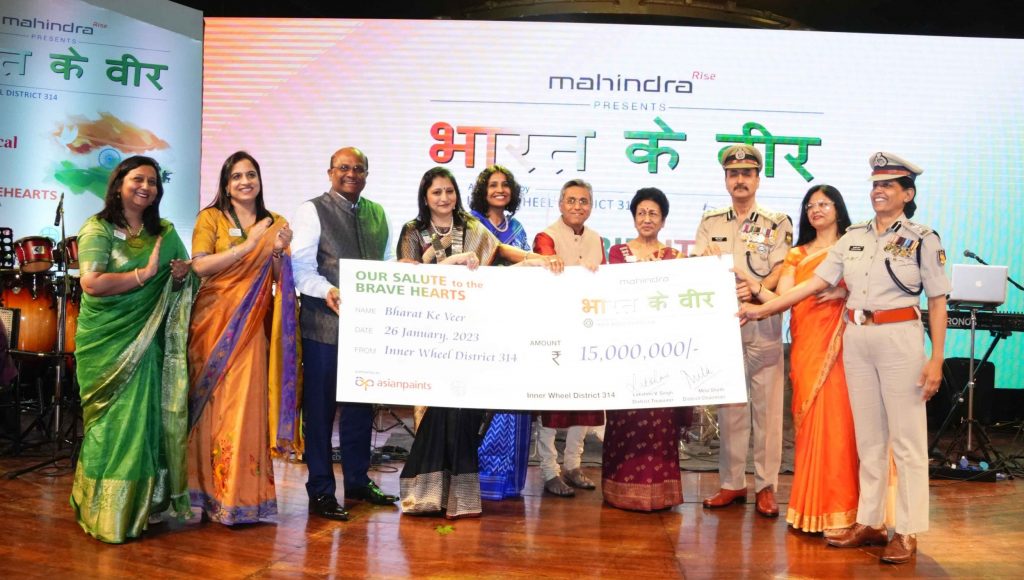 Inner Wheel, India's largest women's service organisation in the world is spread across 100 countries. District 314 comprises over 3600 women across Mumbai, Navi Mumbai and Thane. The event was an effort to support and pay homage to the families of India's veer jawans. The net proceeds from this initiative will be donated to the Ministry of Home Affairs 'Bharat Ke Veer' initiative, which is a corpus managed by a committee made up of senior government officials. The funds will be disbursed equitably to the families of the bravehearts on a need basis.
Asha Kharga, Chief Customer and Brand Officer, Mahindra Group, commented, "We are delighted to be associated with this initiative that works towards providing support to the families of our martyred bravehearts. Inner Wheel and Mita Sheth have done stellar work in supporting and empowering women. We, at Mahindra, strongly believe in the collective power of women; Inner Wheel is a good example of what women can achieve together. I wish them continued success on this journey."
Mita Sheth, District Chairman, Inner Wheel District 314 said, "In this 75th year of the country's independence when the entire nation is celebrating Asadi ka Amrut Mahotsav, we have come forward to support this very worthy cause. It's our humble endeavour to take care of the families of our martyrs which are left behind so that they can lead a life of dignity and respect."