Mumbai: The revamped Paediatric Cancer Ward at Tata Memorial Centre located at Parel in Mumbai was inaugurated recently. The refurbishment of the ward was supported by INOX Air Products, in collaboration with Anjeze Charitable Trust, and was inaugurated today in the presence of Siddharth Jain, Director – INOX Air Products, Dr. Rajendra Badwe, Director – Tata Memorial Centre, SushmaTaishete, Jt. Secretary, Dept of Atomic Energy, and Jinesh Mehta, Founder and Trustee, Anjeze Charitable Trust.
Also present were Dr. C.S. Pramesh – Director, Tata Memorial Hospital, Dr. Sripad Banavali – Director, Academics, Tata Memorial Centre, Dr. Girish Chinnaswamy, Head – Paediatric Oncology, Tata Memorial Centre, Shalini Jatia, ImPaCCT Foundation, Tata Memorial Centre.
The Ward has been transformed into a state-of-the-art facility amidst a child-friendly environment to improve the quality of cancer care and create a positive experience for young cancer patients. The refurbished ward features modern medical equipment, upgraded amenities, and colourful interiors that have been thoughtfully designed to provide a soothing atmosphere for young cancer patients and their family members.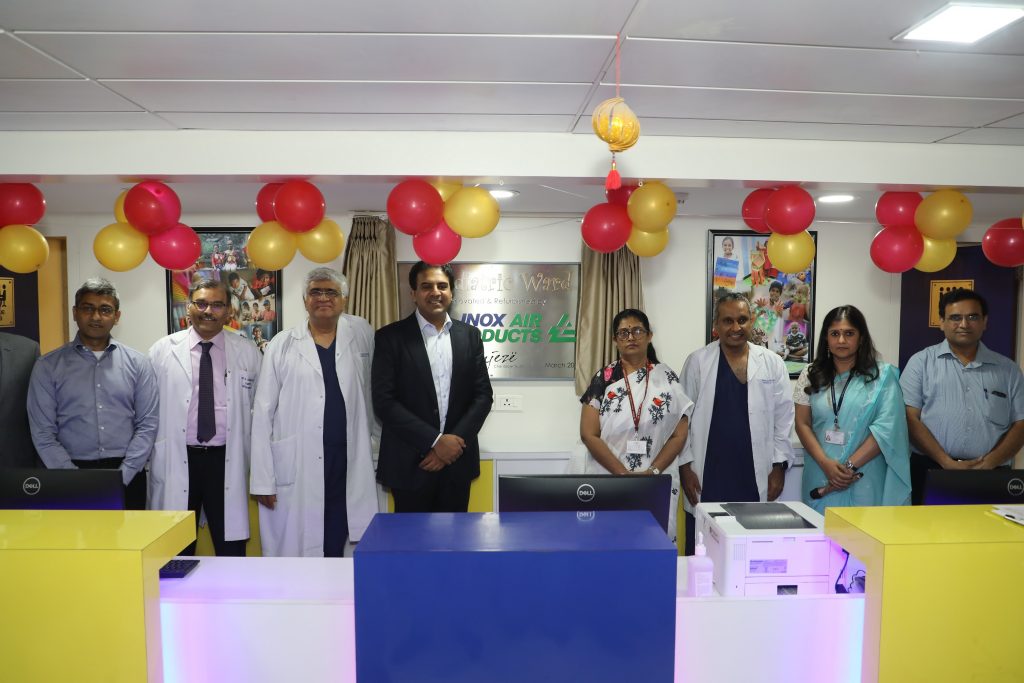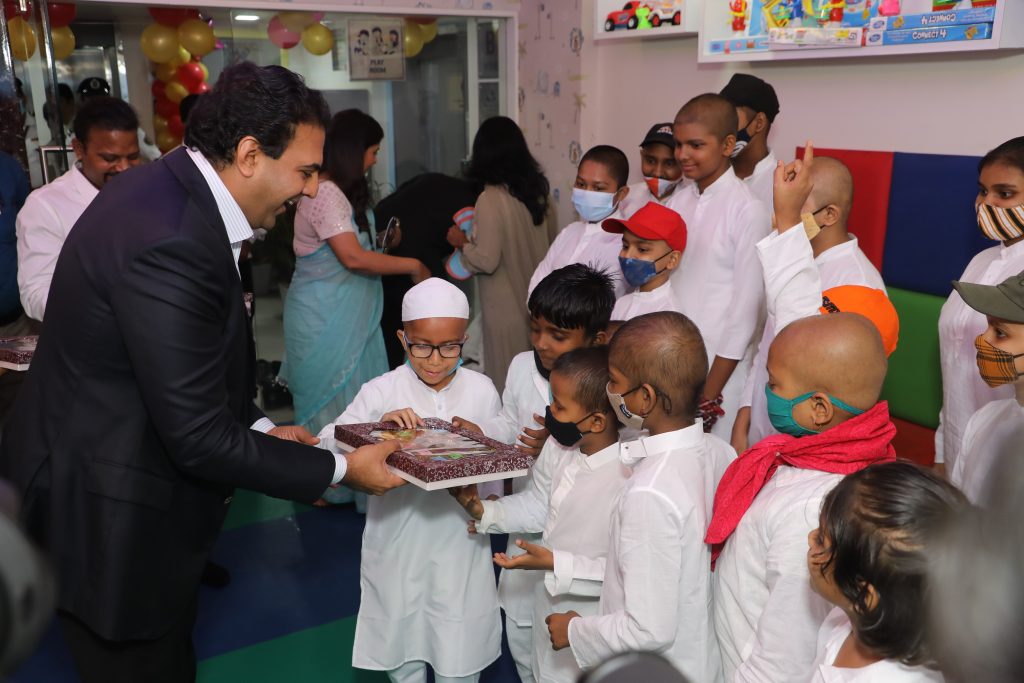 The Paediatric Cancer Ward at Tata Memorial Centre is an essential unit that provides comprehensive care and support to children diagnosed with cancer. The Ward has 45 in-patient beds and has a daily occupancy of 100 per cent. With the young patients required to spend weeks together for the treatment, there was an inevitable need to provide a friendly and comfortable experience to them and their families. INOX Air Products and Anjeze Charitable Trust understood the challenges faced by the children and came together to fulfil this need.
Commenting on the launch, Siddharth Jain, Director – INOX Air Products said, "At INOX Air Products, we believe that healthcare is a fundamental right for all individuals, and we are committed to supporting health initiatives that make a positive impact in the lives of patients and their families. The renovation of the Paediatric Cancer Ward at Tata Memorial Centre is a testament to our commitment towards improving the quality of healthcare for those in need, and makes it affordable. We are honored to have performed this noble responsibility for Tata Memorial Centre, which is one of the largest cancer care hospitals in India. We remain committed to supporting cancer care and research initiatives that will help to make a positive impact on society and contribute to the well-being of all. We are also grateful to Anjeze Charitable Trust for collaborating with us for creating a more comfortable and child-friendly environment for young cancer patients undergoing treatment. "
Dr. Girish Chinnaswamy – Professor & Head, Pediatric Oncology at Tata Memorial Centre, said, "We are extremely grateful to INOX Air Products and Anjeze Charitable Trust for their generous contribution towards the renovation of our Paediatric Cancer Ward. The refurbished ward will provide a more child-friendly and comfortable environment for our young patients and their families, helping to improve their overall experience during a difficult time. This is a shining example of how private and public partnerships can make a significant impact in healthcare, and we look forward to continuing our partnership to provide the best possible care for our patients."
Jinesh Mehta – Founder & Trustee, Anjeze Charitable Trust said, "At Anjeze Charitable Trust, we believe that the financial condition of a child's family should never determine their access to quality medical care. Every child deserves the best possible chance to overcome their illness, regardless of their socio-economic background. Our partnership with INOX Air Products and Tata Memorial Centre to refurbish the pediatric cancer ward is a reflection of our commitment to providing the highest quality care to those in need. We are humbled and honored to be a part of this project, and we hope that the renovated ward will help to create a more positive and supportive environment for young cancer patients and their families."