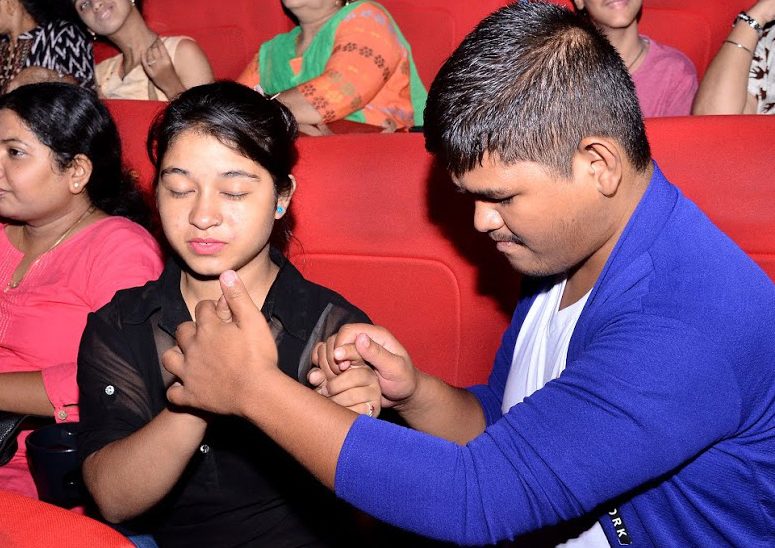 Mumbai, May 15, 2019: INOX Leisure Ltd ("INOX") became the host of India's first ever show of Whispering Cinemas as they welcomed more than 70 visually impaired children accompanied by more than 70 volunteers. A unique and innovative concept, Whispering Cinemas lets volunteers narrate and describe scenes of the movie into the ears of the visually impaired. The volunteers whisper the details and other elements of the audio-absent scenes so that the visually-impaired guests do not miss out on the silent details, and are able to enjoy the entire movie.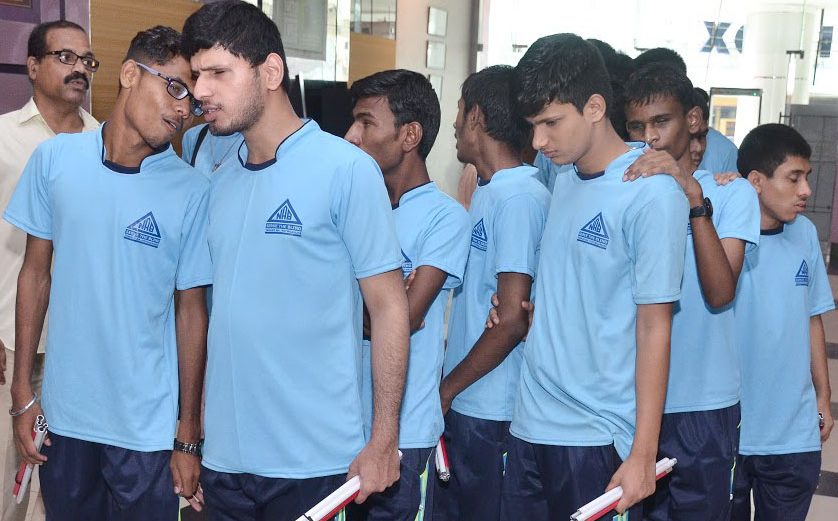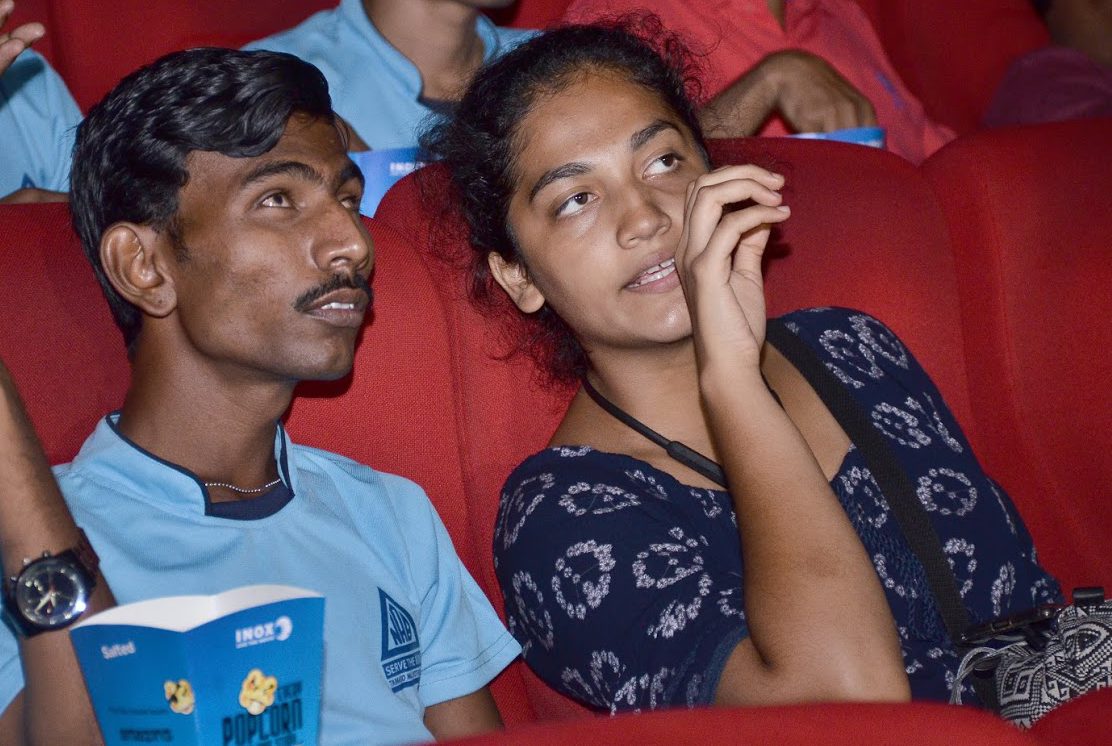 The initiative was undertaken and conceptualised by the Rotary Club of Navi Mumbai Sunrise, Kharghar, with an objective to introduce the visually impaired citizens to the infinite world of cinema entertainment. A morning show of the movie "Blank" was hosted by INOX at Raghuleela Mall, Vashi on May 11. Also present at the occasion were actor Kalpana Bhavsar, and Dr. Ashes Ganguli – District Governor Rotary, besides members of the Rotary Club and INOX officials. National Association of the Blind and ETC Centre, Vashi, also participated in the programme.
The concept has been tried successfully in Jakarta, Indonesia. Known as Bioskop Bisik, it is initiated by Cici Sucidti. More details in these videos (https://youtu.be/jWdcLkdUu-8 and https://youtu.be/qD56gC4_148)
Considering that movies are an integral part of the Indian society, both as a source of entertainment and as a medium of obtaining information, the concept would allow the visually impaired movie lovers to become a part of mainstream cinema watching.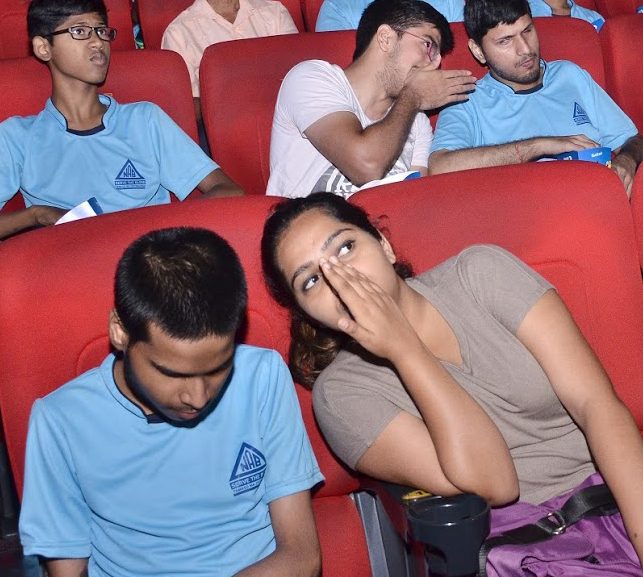 Saurabh Varma, Chief Marketing Officer, INOX Leisure Ltd said, "We at INOX are inspired by our brand philosophy of 'LIVE THE MOVIE'. This initiative of Whispering Cinemas by Rotary Club not only makes us the first cinema in the country to host this wonderful initiative, but also has allowed to bring our brand philosophy to life. It is an incredible feeling that a simple thought of whispering a movie scene can bring so much of joy to our visually-impaired patrons. We would like to congratulate the members of the Rotary Club for this initiative, and would also like to thank them for giving us this privilege and letting us be a part of history."
Prakash Kakade, President of Rotary Club, Navi Mumbai Sunrise, welcomed the audience and expressed his gratitude to INOX for giving such a wonderful opportunity to the visually impaired. Famous Marathi actress Kalpana Bhavsar, the Guest of Honour, expressed her happiness in being a part of this special screening for this special group. Dr. Ashes Ganguly, District Governor, Dist 3142, appreciated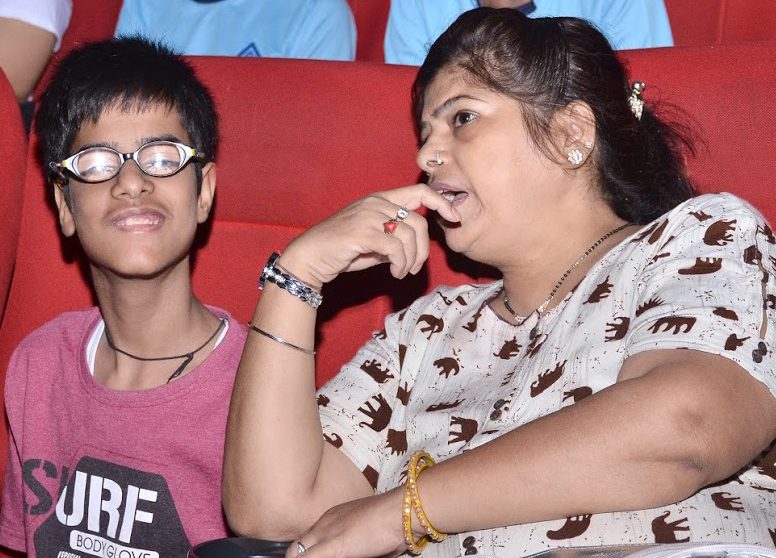 the innovative project of the Rotary Club. He also mentioned that the Rotary, as part of its commitment to the visually impaired to enable them to get suitable employment, has started special vocational training centres called VIRTUAL EYES (Computer Training) in various places in Maharashtra. the innovative project of the Rotary Club.