It is rightly said, "Goodness is the only investment that never fails." At all stages of personal or professional life, we have a responsibility, a constitutional opportunity and a moral obligation towards society, economy and the ecology.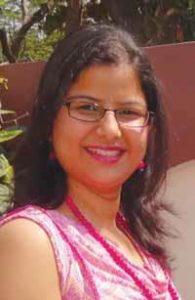 Social Responsibility for companies is more than just donating money. It involves a commitment towards the welfare of the community and environment, operating transparently and ethically through corporate policies and actions. Organisations that are able to get recognition for the softer sides of their business are on the right path to building a sustainable business for the future. A sound, robust CSR framework and organizational mindset will help to deliver public value outcomes and make a difference in the community. CSR must be embedded in the business, rather than an afterthought.
The 350 women were not only enthusiastic about increasing their knowledge in this area but revealed their keen interest for computer training, sewing, stitching & embroidery, candle making, soft toys making and so on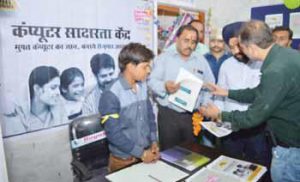 Freshmen's Valley CSR initiatives "Kaushal Vikas Abhiyan" is born with these good intentions. They are an integral part of the business model the company is operating on as it continues to be committed to the holistic development of the communities it serve. Freshmen's Valley was incorporated in 2014 with an objective to create a dairy business which is an amalgamation of traditional values and cutting edge technology to provide quality and hygienic dairy products of international standards. The Company further believes in creating a sustainable business model which not only delivers quality product to the consumers but also benefit its most important stakeholder i.e. farmers. It has created an ecosystem for farmers which include skill development, advisory to improve farmer's earnings and aid in overall development of the region.
CSR Activities
Establishment of IT Skill Development Centre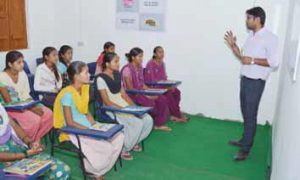 "Education is the most powerful weapon we can use to change the world" – Nelson Mandela. With this strong belief, Freshmen's Valley launched its first skill development centre– 'Computer Saksharta Kendra' (Computer Literacy Centre) in April 25, 2016 at Chandan Kati village in Sambhal district, Uttar Pradesh. The Centre is equipped with modern IT infrastructure, 24-hour power supply,   well-trained  staff,  study materials and a library. Basic computer literacy is provided free of cost to the  farming community. This will strengthen employment prospects of the trained students. The first batch of 30 girls and women has successfully completed the course.
The Manager at the Centre happily shares her views: "Just after the inauguration, people came in large numbers to get enrolled. Our first batch, specifically targeted for women, had excited, highly motivated and sincere students. They were very punctual. Surprisingly, some girls forcefully brought their mothers too. Proper notes were maintained and they were always ready for surprise tests. They were eager to learn as much as they can, not only about computer, but also basic English and vocabulary, general knowledge and current events. The reference books in the library are a great help. The students are looking forward for various other skill development activities as well."
A group of girls enquired me – "Ma'am, our classes are over but we would like to come here every day to study more." This gave me a feeling of contentment knowing that this much needed initiative will definitely reach its set goals.
There is no tool for development more effective than empowerment of women – Kofi Annan, Former UN Secretary-General
International Women's Day Celebration
"You educate a man, you educate a man. You educate a woman, you educate a generation." – Brigham Young
An educated woman can impart education to the entire community, thereby contributing to the progress of the society. As part of International Women's Day 2016, 500 women and girls took part in an entertaining as well as educational event to instill in them the importance of education as a powerful means of overcoming gender boundaries.
Interactive Session on Women Empowerment
In today's world where women are perfectly balancing their personal and professional lives, there are still many corners in the country where women are not aware about the flourishing opportunities available for a better living. A session was organised a few months ago aimed at making them socially, mentally and financially strong and independent by educating them about various income generating opportunities and significant steps needed to procure the best from these opportunities. It focused on another important aspect about the methods and precautions to deliver safe and hygienic milk. The discussion included knowledge about cattle care and milking methods which can open many more avenues of profit-making for them.
The 350 women were not only enthusiastic about increasing their knowledge in this area but revealed their keen interest for computer training, sewing, stitching & embroidery, candle making, soft toys making and so on .
A local woman joyfully shared- "Didi ye hume bahut achalaga. Kya hum sach me itna sab kar sakti hain?Hum bahut kuch seekhna chahti hain sabse jyada computer padhai, silaai-kadhaii aur beauty parlour ka course." (Sister, we like this very much. Can we really do all of this? We would like to learn a lot more, specifically like computer, stitching and embroidery and beauty parlour courses). The session left the women satisfied, positive and motivated to take new steps towards leading more empowered lives.
Go Green Initiative
The farmer satisfies the ever growing appetite of the masses but is devoid of the actual credit himself. Technological innovations have made the world a global village and it is time to give the farmers their due credit
In its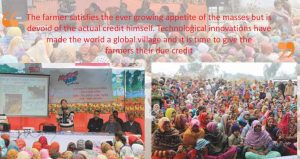 initiative to contribute towards a better environment and society with a future-oriented approach, Freshmen's Valley introduced Go Green initiative. The company believes that every small 'green' step taken today can prevent wastage of natural resources. The objective of the initiative is to increase the awareness and use of eco-friendly practices, conservation of natural resources, maintaining natural ecological balance in the environment, preserving the planet and its natural systems and resources. In August  2015, 500 trees were around the factory surroundings. The company also uses non-conventional energy sources such as solar power or bio-gas. These are important for maintaining ecological balance as they are non-polluting and produce efficient electricity. The company has also introduced the use of renewable sources in villages by installing solar lights which will enhance business productivity and overall economic activity of these areas.
SAHAYAK Training Programme
"The discovery of agriculture was the first big step towards a civilized life" – Arthur Keith. The farmer satisfies the ever growing appetite of the masses but is devoid of the actual credit himself. However, it would not be wrong to say that to earn a living for their family through farming, they are often left with nothing or little in hand. Technological innovations have made the world a global village and it is time to give the farmers their due credit . To enhance farming experience and bridge the gap between farmers and dairy processing units, Freshmen's Valley established the 'Sahayak' concept for its most important stakeholder – the farmers – to empower them with new and correct farming techniques and latest technological innovations, agricultural processes, and corporate benefits. This different style of leadership in dairy farming has empowered the farmers and Sahyaks to make them self-sufficient as well as aware about the latest techniques, safe payment process and smooth operational processes.
Sahayaks were trained about milk adulteration process and effective ways to eradicate this serious problem. To check adulteration and milk quality, a special SNF test is introduced. Sahayaks are informed about the transportation process and GPS system in milk delivery vans. This will help in maintaining high quality milk check up. GPS will alert every time the door is  opened,  thus avoiding adulteration during transportation. Demonstration of special machines was done which will check milk quality. The machine will further test the quality of milk in seven other parameters to eradicate all quality issues.
The farmers will also greatly benefit from the Rural Business Hub (RBH) concept. Through this process, Freshmen's Valley will develop Rural E-commerce set-up for villagers to reach directly to the manufacturers.
In continuation with the Sahayak training programme, farmers and Sahayaks were guided about the various health and nutrition counselling services available for their community and cattle, loan facilities, maintaining relationships with banks/insurance companies and other sources of income generation sources, financial assistance and many other benefits that will enable them to become self-sustainable.
At Freshmen's Valley, Corporate Social Responsibility is not merely a compliance, it is a commitment to undertake initiatives that are designed for the benefit of customers and the dairy farming community.
Tanya Joshi is Senior Dietician and Nutritionist at Freshmen's Valley. She has diverse experience in social and community programmes related to education, nutrition and dietetics, women welfare, child development, public cooperation and awareness.