National: Linde is a leading global industrial gases and engineering company which is constantly striving to make our world more productive by providing high-quality solutions, technologies and services and helping to sustain and protect our planet.
Praxair India Private Limited, a Linde Plc company, as part of its CSR initiative, helped set up new computer-based classrooms at Mahesh Foundation, Belagavi, to benefit the students at the Foundation. The project of imparting computer-based training at Mahesh Foundation started in 2018 with the goal of making digital learning accessible to students that are medically challenged, and to members belonging to vulnerable and underprivileged communities. With the inauguration of these newly set-up computer classrooms, 1500+ learners will benefit from the initiative.
Linde has been sponsoring various initiatives of Mahesh Foundation for the past nine years and has been a key partner in the foundation's growth journey. Praxair India Pvt. Ltd. , also a Linde Plc company has recently donated a school bus to Mahesh Foundation for safe transportation of 100+ unprivileged children from the local community, who attend school at the Foundation's Utkarsha Learning Centre.
Praxair has also partnered with Mahesh Foundation in its ambitious project of a new Skill Development Centre at Kanabargi, Belagavi, Karnataka. This Skill Centre will train underprivileged girls and women on basic computer usage, tailoring, art and craft, and communication and soft skills to help them become self-sustained in their life.
A team of volunteers from Linde visited Mahesh Foundation for the inauguration ceremony of the computer classrooms.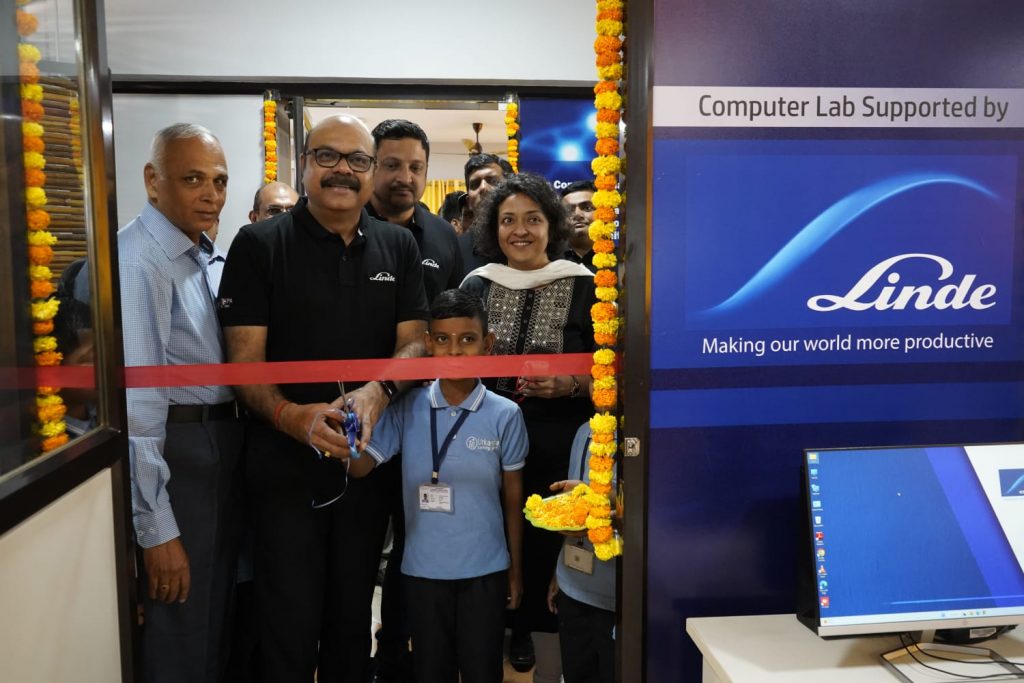 On this occasion, RC Kaushik, Head of Sales, Healthcare & AT, India of Linde, said, "Digital learning and access to computer education is paving the way for career advancement and gaining access to new opportunities for people across the world. With this initiative of setting up computer classrooms, we aim to do our bit towards enabling children and learners from underprivileged backgrounds to benefit from the available technology and get ahead in life. Our students build the future of the nation and the world, and we want to be an enabler of progress and harmony."
Shri Mahesh Jadhav, Founder – Mahesh Foundation, added, "We at Mahesh Foundation are proud to be associated with Linde across the years. The newly established computer classrooms will greatly benefit our students at the Foundation."
Mahesh Foundation has been working for the past 14 years to enable medically challenged and underprivileged children to lead a dignified life. The organization has been striving to bring these children into mainstream society, with education being the main focus.