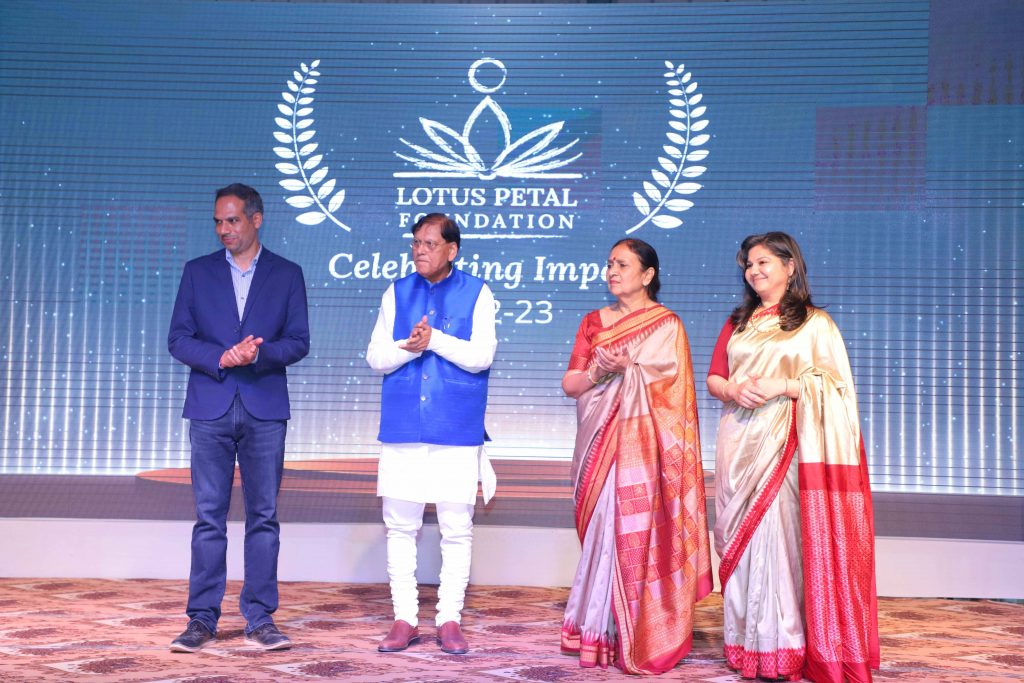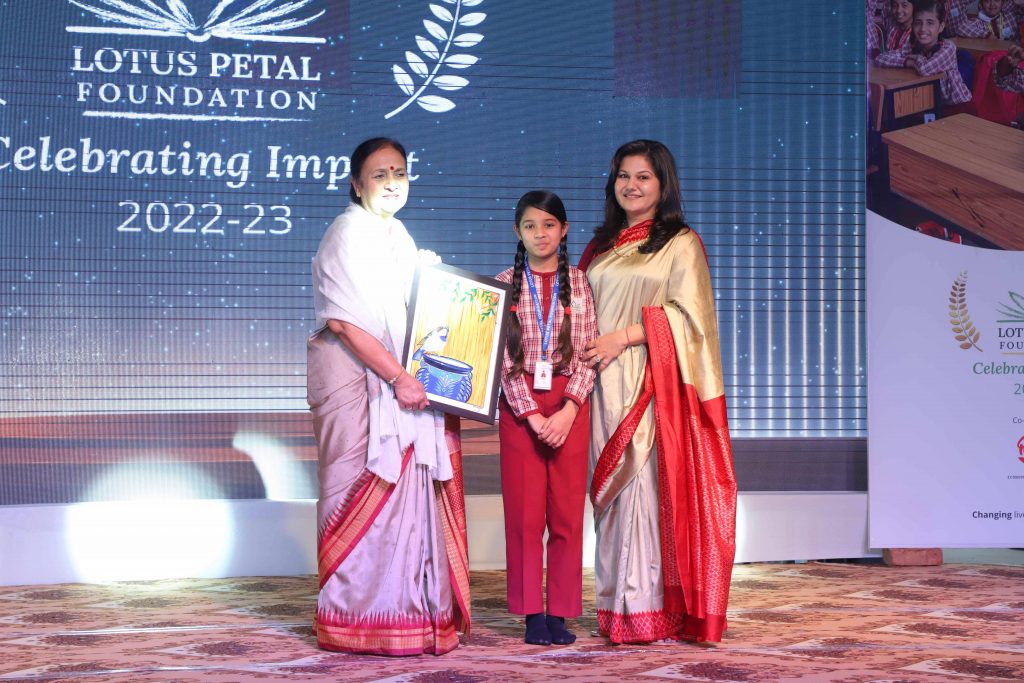 Gurugram: Lotus Petal Foundation celebrated its 1st Impact Conclave "Celebrating Impact 2022-23" recently at the new Lotus Petal Sr. Secondary School Campus in Dhunela, Gurugram. The event was graced by Manjari Jaruhar, the first woman IPS officer from Bihar, and Padma Bhushan awardee Dr. Bindeshwar Pathak.
The conclave honoured the contribution of supporters who have helped the organisation achieve its goal of impacting change in the lives of underprivileged children by working on the three dimensions of social impact – scale, depth, and duration. The conclave was successfully hosted by students of Lotus Petal Foundation and was applauded by all the stakeholders for its distinct approach of celebrating the impact of the lives of over 1400 students hailing from underprivileged backgrounds. 
Corporates and individuals, impact leaders across the globe, who are making an immense social impact and leading the way to a sustainable future shown through their continuous and unstinted support to Lotus Petal Foundation, were awarded under one of the three thematic areas: Education, Nutrition and Livelihood.
Some notable corporates who were felicitated during the conclave were British Airways Call Center, BlackRock, Blackstone, Centrient Pharmaceuticals, Cisco, Concentrix, Deloitte, Fareportal, Feeding India, Google, GTPL Hathway, KPMG, L&T, Macquarie, Merion India, Motorcare India, NCR, Osttra, PWC, RTI, Sarovar Hotels, Synopsys, Unify Dots, United Way Delhi, Veolia, among others.
Speaking at the conclave, Kushal Chakravorty, Founder & Managing Trustee, Lotus Petal Foundation highlighted the three dimensions of social impact in his speech, scale, depth, and duration.  He shared, "Scale is obvious, but the other two are equal if not more important. The bigger is better mindset has spread beyond the business world to the social sector. And for good reason.". He also threw light on Lotus Petal Foundation and the impact the foundation has created since its inception. "We are talking about the social impact of enabling children from disadvantaged backgrounds with equal opportunities. At Lotus Petal Foundation, our focus is to provide complete upward social mobility. So, when alumni whose parents are daily wage earners, who haven't been to school, goes to work in a reputed global organisation as a software testing executive, earning more than 2x the per capita income, has her financial independence as a priority then we say, yes this is an impact. The duration of our impact is lifelong and permanent. This requires single-minded focus, innovation, and working on all dimensions of not only education but health and nutrition, livelihoods, imparting 21st-century skills, counselling for students and their parents, and after they start their jobs handholding them for a few years. It takes time, but the impact is lifelong."
Lotus Petal Foundation is a non-profit organisation founded in November 2011 with the primary objective to create equal opportunities for underprivileged children living in urban and semi-urban areas.  What started as a modest school with seven children in a shopping arcade is a movement that brings together individuals and organisations from across the world who donate, volunteer and work towards providing private-school-like education, nutritious meals, healthcare, skill development and livelihood options to the children and young adults living in the urban slums of Gurugram, India.
"This is just the beginning. We have a long way to go. Our impact today can be scaled, with the same depth and duration to over 10,000 students on this campus within a few years, and through our digital platform, it can spread across the country. There are many out-of-school children in our country and a large percentage of those in the system lag in learning outcomes. However, right now right here on this campus, we can solve it for thousands of children and students every year," he said.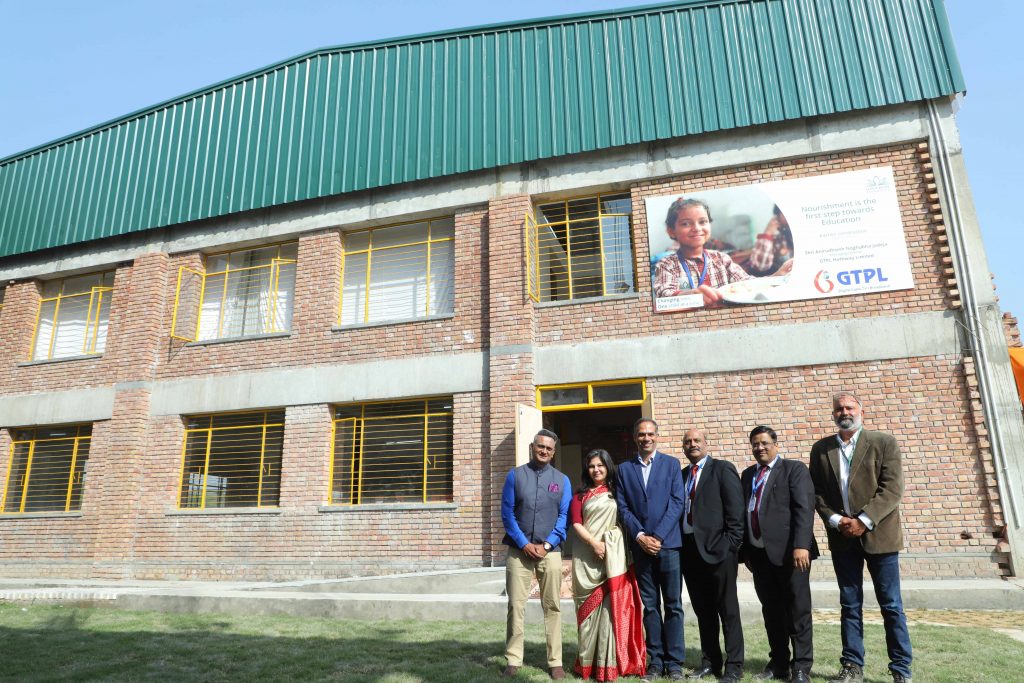 The event also saw the inauguration of the community kitchen at Lotus Petal Sr. Secondary School, Dhunela which was inaugurated by Ajay Singh, Director, GTPL and Anil Bothra, CFO, GTPL. The construction of this two-story, industrial building is supported by GTPL Hathway Ltd. It has a seating capacity of 2000 students and a capacity to prepare 10,000 meals per day.
"800+ students from underprivileged backgrounds, enrolled in the Lotus Petal Sr. Secondary School and Jeevika Skill Development Programme running from the Dhunela campus, will receive fresh meals prepared every day in the school kitchen starting March 2023," added Saloni Bhardwaj, Co-Founder & CTO, Lotus Petal Foundation. 
The Lotus Petal Foundation caters to the nutritional requirements of all the students enrolled in its schools, fast-track education programme, and skill development programme. The food is prepared hygienically and according to a weekly menu plan that considers the nutritional requirements of the students and includes a well-balanced mixture of grains and pulses.