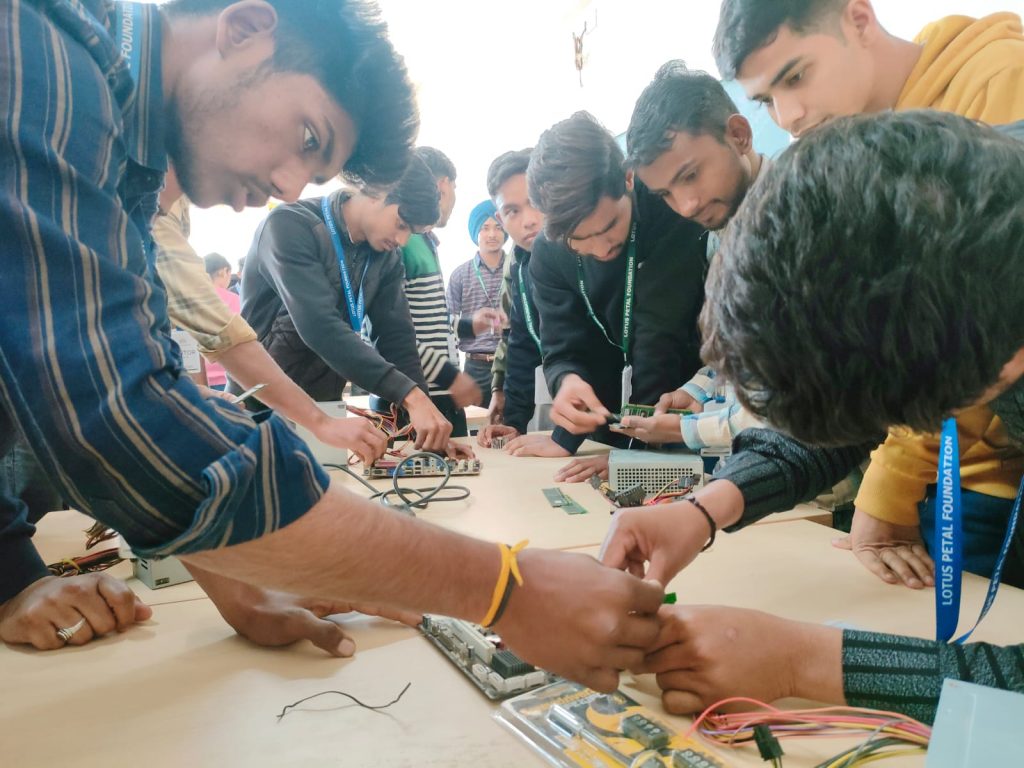 Gurugram/Delhi: Lotus Petal Foundation's flagship training and placement programme 'Jeevika' has spread its wings and is all set to train and place over 6000 rural and urban youth of the country by 2025. With nearly 65 per cent of youth of the country in the working age group, Government of India is committed to equipping the workforce with employable skills and knowledge in mission mode. In a bid to improve and streamline the skilling ecosystem of the country, Gurgaon based, Lotus Petal Foundation at its Dhunela campus is welcoming the country's youth for their multiple six-month courses and effectively and efficiently place them on a path of skilled training and make them employable in numerous industry roles.
Kushal Chakravorty, Founder of Lotus Petal Foundation shared, "Integration of vocational education with general education and mainstreaming of vocational education has been identified as the key reform in the education system of the country. The most successful skill development programmes are those that are designed with the needs of the population in mind. The Jeevika Skill Development Programme is tailored to the individual's experience, skills, and career aspirations besides being accessible for people from all backgrounds and communities as the initiative has been designed to provide exposure and skills to underprivileged students, college dropouts and unemployed youth from across the country by providing short-term vocational training courses with 100 per cent placement opportunities".
The courses are certified by the National Skill Development Corporation (NSDC) and are available at subsidised costs for students from low-income families with free transportation facility also available to and from the Dhunela campus via bus.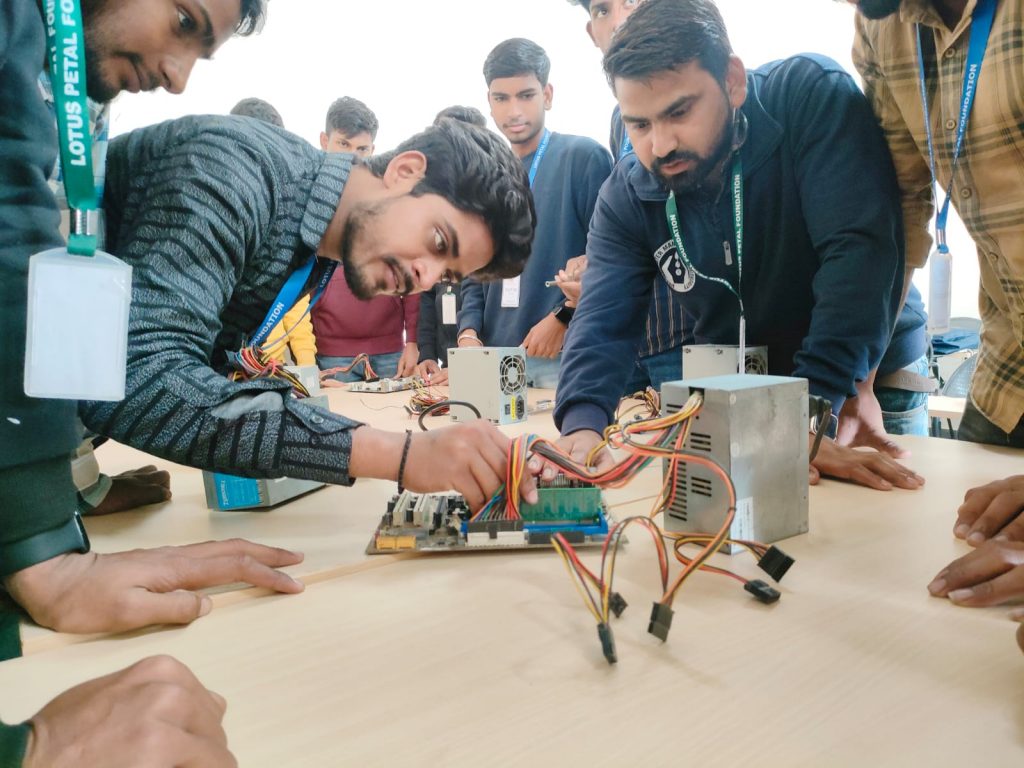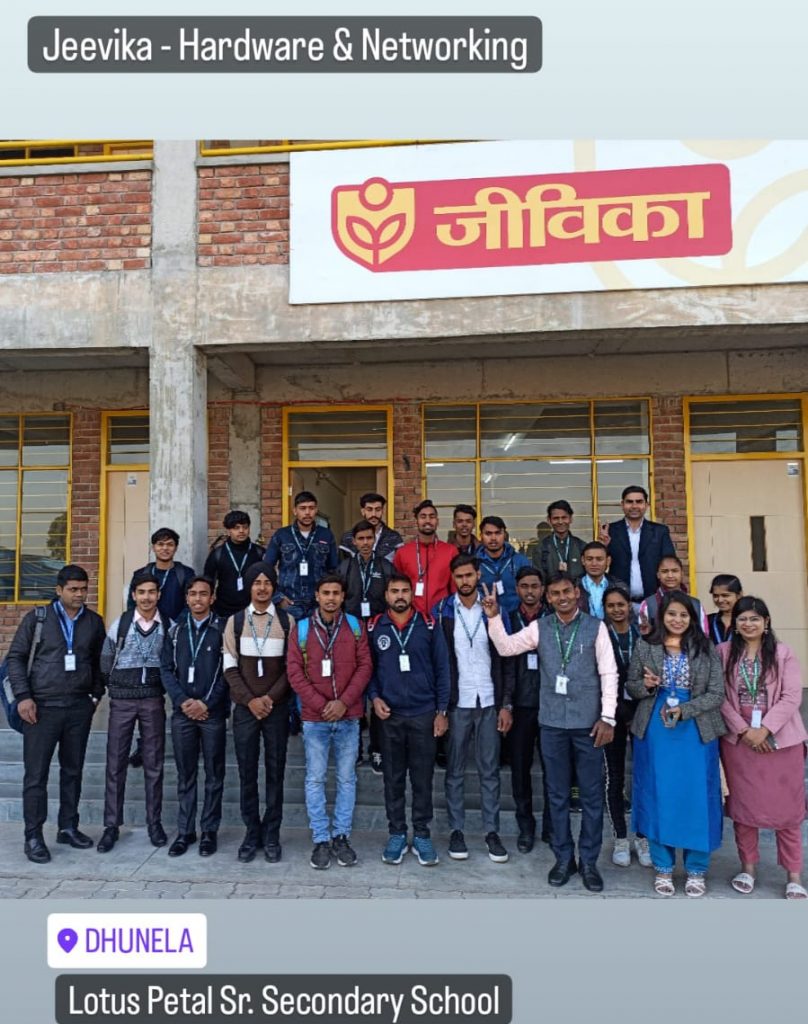 Sahin Mulla, an alumnus of Lotus Petal Foundation having completed Grade XII with a skilling certification from the Jeevika programme, is a stellar example of what Jeevika stands for and wishes to imbibe in its students. The son of a security guard and domestic help, Sahin enrolled in the Business Correspondence course of the Jeevika programme in 2018. Upon completion of the programme, he was immediately absorbed in the industry with TAK Inc. as a Business Development Intern. Fast forward to 2023, Sahin is working at Lenskart as a Fashion Consultant and earns Rs. 25,000 per month. His, is a success story as a XIIth Pass getting into a job contrast with the fact that over 75 per cent of the country's graduates are unemployed as they lack skills. Lotus Petal Foundation has thus created many success stories in the last ten years with our alumni who are employed in white-collar jobs or pursuing higher professional education.
"The differentiating factor has been the Jeevika Skill Development programme which imparts a balanced amalgamation of quality education, skill development and practical application of technical training along with a solid theoretical knowledge base. Internships and apprenticeships are part of the programme along with personality development, making them confidently bilingual in Hindi and English, proficient in computer literacy, and typically adept at one or more vocational skills. 21st-century skills with courses on critical thinking, planning, and problem-solving are embedded in helping the students develop the right mindset to sustain an efficient career in a challenging professional atmosphere", adds Saloni Bhardwaj, Co-Founder and CTO, Lotus Petal Foundation.
Currently, the Jeevika programme offers six courses: Retail and Sales, Hospitality, Automobile Sales, Digital Services, BFSI, and Hardware and Networking.  State-of-the-art laboratories and training rooms are used for the courses at the education campus of Lotus Petal Foundation in Village Dhunela, Gurgaon. The courses are open for young adults in the age bracket 18-25 with a minimum of Grade XII education. In the future, these courses will be integrated into the school education from Grade 9 onwards as per the NEP 2020.
The latest batch of 25 youths was flagged off recently for training in Hardware and Networking training course, conducted by training partner, Jetking.
"The selection of the courses has been done based on the skill gaps and needs of the local industry and enterprises and the training is conducted by well-established training partners which ensures that the employability success is very high. The programme also plans to add the element of entrepreneurship and soft loans / micro-credit which would enable the self-employment of the trainees. This dual approach envisages the concept of 'Atmanirbhar Bharat' for both destination and source-level employment opportunities," adds Ravinder Kumar, Programme Manager, Lotus Petal Foundation.