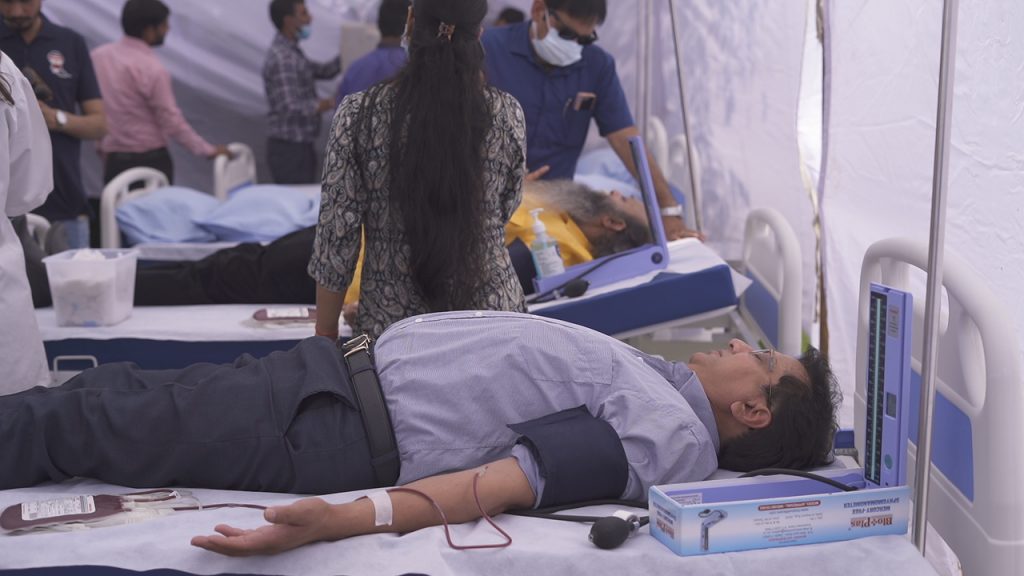 Gurugram: M3M Foundation ― the philanthropic arm of M3M Group organised the celebration of Foundation day in Gurugram. Under its Kartavya initiative, a free health camp was organised where everyone was provided COVID-19 vaccines, General OPD, Vital screening and medicinal support across all age groups.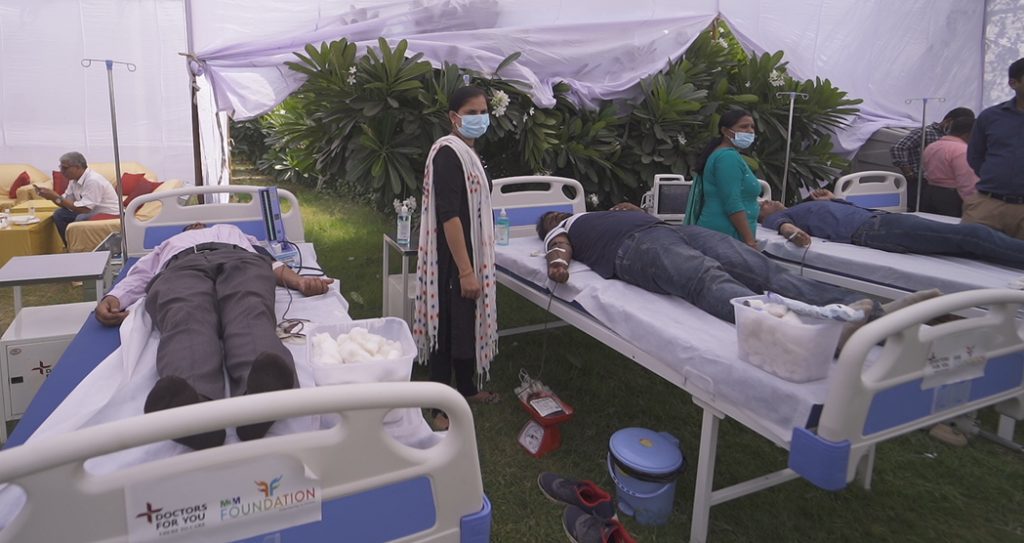 A blood donation drive was also conducted in the celebration of the Spirit of Kartavya.
The Camp was attended by all the senior management of M3M Foundation including Founder Trustee of the Foundation and Chairman, M3M Group – Basant Bansal, Trustee Roop Bansal, Dr Payal Kanodia and social workers like Suraj Pal Singh and CMO Gurugran, Virendra Yadav Ji.
Doctors for you a PAN India organisation with an international presence and M3M staff stepped ahead to donate blood and encourage everyone towards the noble cause with the support of Health Department Gurugram, Govt of Haryana.
A meal distribution drive was also there to mark M3M Foundation's commitments towards the holistic development of the marginalised for an equitable society.
"We are extremely happy to celebrate our Foundation Day by doing something that encourages others to join the noble cause. I am extremely thankful to everyone who has supported us in our various endeavours and made it possible for us to achieve our commitments. The pandemic has highlighted why more collective efforts are needed to help India achieve its humanitarian goals and we believe our efforts are a small contribution in that direction," said Dr Payal Kanodia, Trustee, M3M Foundation.
During the Health Camp, more than 500 people were vaccinated for COVID-19, 350 people consulted in the General OPD and Vitals Screening.
Around 50 units of blood was also procured and donated.
M3M Foundation has been actively working for the betterment of society with its efforts in improving health, education, livelihood, and the environment.