Gurugram: M3M Foundation's Lakshya Programme has successfully marked its first anniversary recently. In celebration of its first anniversary, M3M Foundation launched the "Lakshya Scholarship" for talented children in the performing arts. The launch event took place at The Apparel House, AEPC, Sector 44, Gurugram, Haryana.
The Lakshya-Udaan Hauslon Ki programme was conceptualised a year ago to support the country's talented youngsters in the fields of arts and sports. The unwavering support offered by M3M Foundation has helped several athletes stand out at various International, National, State and District-level tournaments.
The Lakshya Scholarship event was fully dedicated to Lakshya scholars of the M3M Foundation. Dr. Aman Bathla, the world's fastest pianist having 52 World Records, was the Guest of Honour. His presence was a big draw at the event, with a mesmerising performance by him and his students. The event's other main attraction was the electrifying performance by Kamlesh Patel, a specially-abled Indian dancer, model and speaker, also known as the pride of Baroda. Known for his star performance on the reality television show Dance India Dance, Kamlesh has given over a thousand performances in India and abroad.
Another outstanding performance at the event was delivered by Radhika Keshari, a Lakshya scholar who has set a World Record for being the "Youngest Professional Indo-Western Music Performer" and entered her name in the Golden Book of World Records. Radhika has sung the Dashavatar Stotram in 10 different combinations of melodic notes of Indian classical music while playing the grand piano to create a fusion of Indian and Western classical music.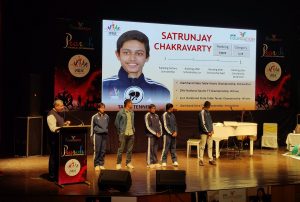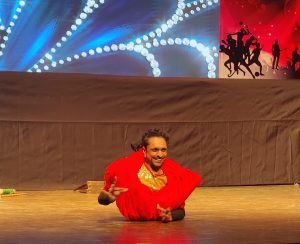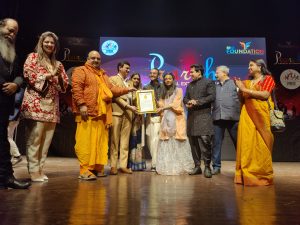 Expressing her happiness, Dr. Payal Kanodia, Trustee of M3M Foundation, said, "This is a proud moment for M3M Foundation, which has always championed the cause of supporting young people's participation in sports and arts. As we broaden our horizons, we are now supporting gifted children in the performing arts to hone their skills and become well-known personalities."
She added, "India is a talent-rich country in sports and other fields. We've seen innumerable talented young people giving mind-blowing performances in dance, singing, theatre, and other genres. With our consistent support and their ongoing efforts, we're sure that these high achievers will reach their full potential."
Lakshya scholarship will now support the development of talented children and youth from socio-economically deprived communities to hone their performing arts skills. It will prepare them to participate in district, State, National, and international competitions to ignite the passion for music, dance and theatre among children and youth. The focus will also be to transform each individual into a role model for their respective fields and communities.
M3M Foundation, the philanthropic arm of the M3M Group, strives to promote equitable development to realise a more prosperous India. The Foundation supports government efforts and takes aggressive measures in the developmental regime with the goal of fostering development and holistic growth for all. The Foundation's prime focus is health, education, disaster management, and socio-economic development to transform a rural lifestyle.