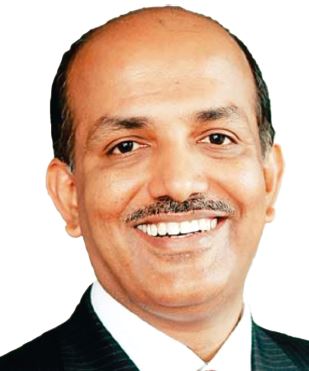 Business history has shown us time and again that conglomerates who view the communities they operate in beyond the prism of business, does augur well in all spheres. Contributing to their overall development brings in rich dividends to them as well as to the communities. It is equally necessary to contribute to the development of these communities as well; to not just be citizens, but responsible corporate citizens.
Sustainability is no longer viewed as a legal obligation that companies must meet in the form of CSR spends. Organisations are becoming increasingly aware of the impact of their economic activities on the society and environment, and therefore feel the need to contribute back to the communities they operate in.
At DHL Express, this corporate responsibility is part of our DNA. With this in mind, we endeavour to undertake projects which are aligned to our philosophy of Living Responsibly. It is based on the recognition that the delivery of economic gains requires drawing on societal resources, and hence, we believe that it is our responsibility to contribute to the common good of the society.
Corporate citizenship is one of the key drivers of employee volunteering across the Group. A large proportion of our employees believe that our corporate citizenship programme makes a positive contribution to society and to the image of the Company. It is said that socially-engaged employees make happy employees – which reveals that people who engage more on behalf of the society and the environment are generally happier with their lives.
As the world's leading logistics player, our goal is not just to create value for our customers, employees and investors, but also for the community at large. Under the motto of Living Responsibly, we undertake projects under three pillars: GoHelp towards disaster management; GoGreen works towards environmental protection, and GoTeach which champions education.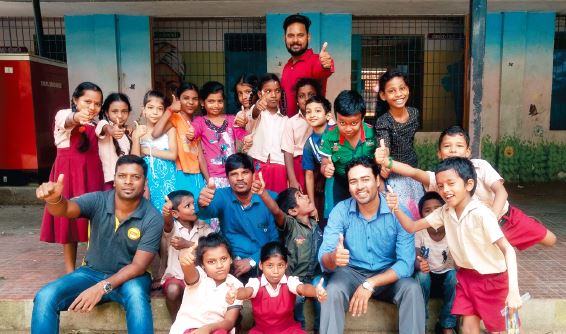 GoHelp focuses on effective disaster management at airports and providing logistics support in case of natural disasters. Our Disaster Response Teams (DRT) ensures that arriving relief supplies are efficiently managed and received by authorised aid organisations. In 2013, 10 DHL Express volunteers underwent DRT training in Bangalore and are ready to be mobilised, in case of a disaster. Through our Get Airports Ready for Disaster programme, we prepare airports in disaster-prone areas to handle the surge of incoming relief material during such unanticipated events. Lokpriya Gopinath Bordoloi International Airport, Guwahati, was the first airport to undergo the programme in December 2015 followed by Chennai International Airport in February 2016. We also skill police personnel to administer basic emergency medical care to victims of road accidents through the Jeevan Rakshak programme. Over 3,000 police personnel from Delhi, Gujarat, Rajasthan and Telangana have undergone this training, and around 122 lives have been saved in the Delhi NCR region alone.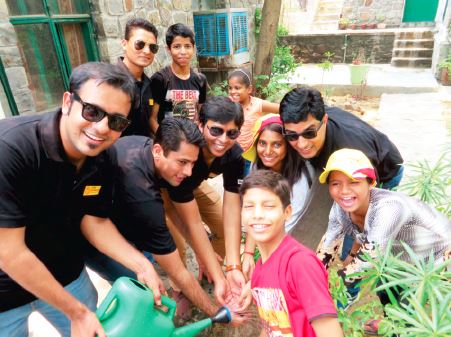 GoGreen addresses our Group-wide climate protection target to reduce all logistics-related emissions to zero by 2050. We partnered with Grow Trees to plant over 8,000 trees at Sitamata Wildlife Sanctuary in 2017, which is expected to offset 160,000 kgs of carbon a year, once matured.
"Socially-engaged employees make happy employees -which reveals that people who engage more on behalf of the society and the environment are generally happier with their lives."
GoTeach: Education promotes greater stability and prosperity for individuals and for the societies and markets in which we conduct business. Under this pillar, we work towards improving the educational opportunity and employability of young people, especially those from disadvantaged socio-economic backgrounds. We have two local partnerships with Teach for India and SOS Children's Villages of India. They are also our global partners, working out of more than three countries. We also work with Akshaya Patra Foundation's mid-day meal programme, impacting around 10,000 beneficiaries across the country.
We have two important skilling initiatives that are currently being driven under the GoTeach programme:
1. Project Kaushalya
2. Supplying refurbished desktops to NGOs to help set up computer literacy training centres. Under this initiative, seven training facilities have been strengthened to serve the socially and economically challenged children and adults with disabilities. More than 600 laptops/desktops have been given under this scheme to NGOs across Mumbai, Delhi, Chennai, Bangalore.
According to the National Sample Survey, out of the 470 million people of working age in India, only ten percent receive any kind of training or access to skilled employment opportunities. Though recent initiatives such as Skill India Mission aim to train and create an employable skilled talent pool of 500 million people by 2020, there still is a long way to go. To address this issue of unskilled and therefore unemployable youth, we introduced our flagship programme – Project Kaushalya, in 2017, in partnership with SOS Children's Village. The main purpose of this partnership is to foster the empowerment and employability of young people from challenged socio-economic backgrounds who are enrolled in SOS Children's Villages programmes. Through this, we help them gain adequate training and provide them with a source of livelihood, which will in turn positively impact the country's progress.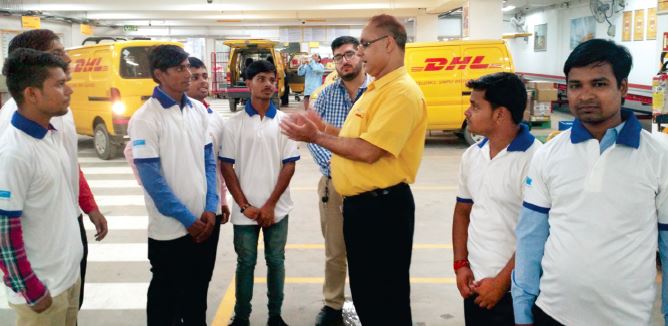 This flagship project has an educational pre-requisite of a minimum educational qualification of Grade XII in order to be eligible. The course comprises modules such as Accounting Assistant using Tally, DTP & Print Publishing Assistant, Web Designing and Publication Assistant. The course also focuses on soft skills and entrepreneurship skills, which are necessary in the current job environment.
The students were mostly from the slum area of Nizamuddin West, New Delhi. They were given training at the SOS Vocational Training Institute situated in this same area.
"We introduced our flagship programme – Project Kaushalya, in 2017, inpartnership with SOS Children's Village. The main purpose of this partnership is to foster the empowerment and employability of young people from challenged socio-economic backgrounds who are enrolled in SOS Children's Villages Programmes."
What is truly different about Project Kaushalya were the challenges we had to overcome in our area of operation – Nizamuddin West in New Delhi. They included:
Enrolment: The targeted youth from this area are largely from urban poor communities, nearby slums and resettlement colonies where awareness levels on education and its significant role in impacting the lives of children is relatively low. Therefore, achieving enrolment numbers was a challenge.
Mindset:

The conservative mindset and adverse socio-cultural factors were a setback when it came to job placements, especially that of girls. There are underlying issues and cultural dynamics that had to be addressed and taken into consideration.

Dropouts:

We were faced with a high risk of youth dropping out from these courses, stemming from lack of ownership due to no bearing of course fee and lack of commitment towards the courses. Moreover, girls were more likely to drop out due to socio-cultural problems.
However, despite these challenges, SOS managed to enrol 1,239 youth into the course, of which, 853 have successfully completed it. Out of the 853 youth, 725 (84 percent) are now employed in various industries under various job roles, whereas the others are continuing their academic pursuits. Our support to the programme has ensured that its rigour is maintained by monitoring the modules on a weekly basis, along with obtaining qualitative feedback from the students and recruiting companies. We also developed an employability roadmap to help these youth find employment opportunities within DHL Express.
We have already seen some success stories arising from this project:
Talib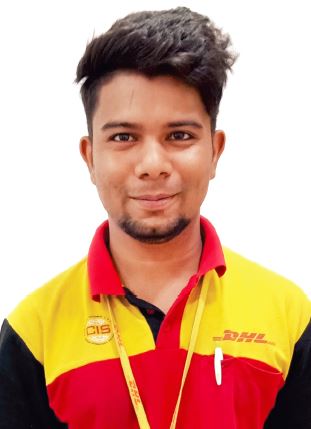 21-year-old Talib Hussain lives with his family in Sarai Kale Khan. His father's income is not adequate to meet the family's needs as all his siblings are still in school. As the eldest of four siblings, Talib wants to find a job so he can help his father shoulder the family's responsibility as well as fulfilling his own dream of being skilled and employable. He joined the SOS India Vocational Training Centre and undertook the Tally Accounting Assistant training course. He is deeply grateful for this opportunity to undertake the Course, which he termed as fabulous. Talib is now working as a courier boy with DHL Express's Noida facility.
Meena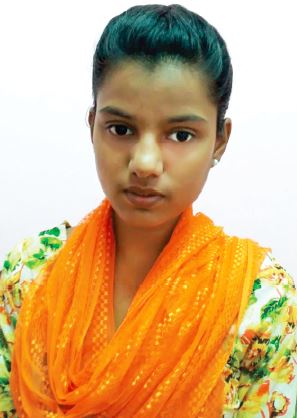 Meena is 20 years old. Her family is originally from Tamil Nadu, but they have been residing in Delhi for the last 20 years. She joined SOS VTC, Nizamuddin, to pursue a course in Web Designing and Publication Assistant. She is extremely devoted to her studies. Her seriousness towards her life and career can be well assessed from the intense look on her face. A highly disciplined and well-behaved student, she was very regular in her attendance during the tenure of the course. Meena is the youngest of four siblings. Two of her elder sisters are married and her brother works as a driver. Her father works as a security guard in the MCD office at Pant Nagar and her mother is a homemaker.
Although Meena has completed her secondary education and wanted to pursue graduation, her conservative parents are of the view that girls are not supposed to study much. Meena says, "Only ten percent of South Indian families do not support higher education, and my family falls in that small segment. I feel desperate at times as I have high aspirations for my life. I fear that my parents will get me married off early against my wishes; just like they did for my two elder sisters. While I am close to my mother, she too is helpless as she has no say in my father's decision. Despite the odds, I wish to study more and do something meaningful with my life."
Even after completing her course from SOS VTC, her father had to be counselled a lot to send her for an interview. Meena did get selected for the post of a Web Designer in Phonotronics International Inc., Karol Bagh, but her father stepped back and did not allow her to join. SOS VTC waited for some more time hoping that her father will soften his stand. Finally, after much persuasion, he agreed to let her work. Meena is now working as a trainee at Perfect Care Business Solutions in Sant Nagar. She draws a salary of about Rs.8000/- per month. She is elated to be able to earn her own living. Her hunger for higher education keeps her motivated and she says that since she has started earning, she will definitely try to fundher graduation with her own salary.
Ravinder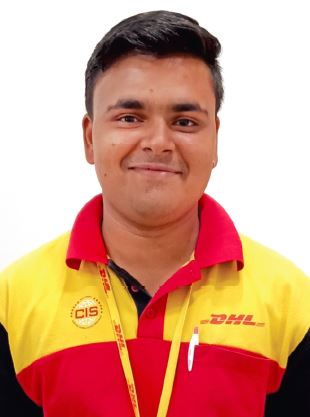 Ravinder Kumar Yadav, 20, also joined the programme to pursue Accounting Assistant under the Tally Course. Hailing from Uttar Pradesh, Ravinder was born and brought up in Delhi. He lives with his family in a rented accommodation in Sarai Kale Khan. At a very young age, he had to support his family. Ravinder has now joined DHL Express Noida as a courier boy. He says that the programme has contributed significantly towards improving his life. He wants to encourage every student to make the most out of every opportunity they receive so that they can lift themselves and their family out of dire straits.
Priya

20 year old Priya is a punctual, dedicated and diligent student from the evening batch of Web Designing course. She completed her secondary education from a government school in 2016 and wanted to pursue graduation but could not do so because of financial issues. Her father is a driver in a goods carrier company and earns around Rs.12,000/- per month. Her mother is a homemaker. Priya is the eldest of four siblings.
Priya says, "I belong to a very conservative family where girls are not allowed to pursue higher education and are married off early. However, I have seen a lot of change in my father over time due to his exposure to my zeal for education and the vocational training course. He supports me a lot, sometimes even more than my mother. He has given me a lot of freedom to pursue my dreams. I would never break his trust. I look forward to working after completing my course and extend support to my father who works extremely hard for over ten hours a day in order to make ends meet. My only wish is that I get a good job so that I can fulfil my dream of pursuing graduation. SOS VTC has given me a lot of confidence and given my life a definite turn for the better."
After successfully completing her course, Priya was placed in Perfect Care Business Solutions, but later shifted to GFK Marketing Pvt Ltd. for better prospects. She currently draws a salary of Rs.12,000/- per month. She is very happy and optimistic about her life and what awaits her as she continues to climb the ladder of success, but most of all, she is most grateful for the opportunity to have been able to undergo the training and earn a decent salary to help support her family.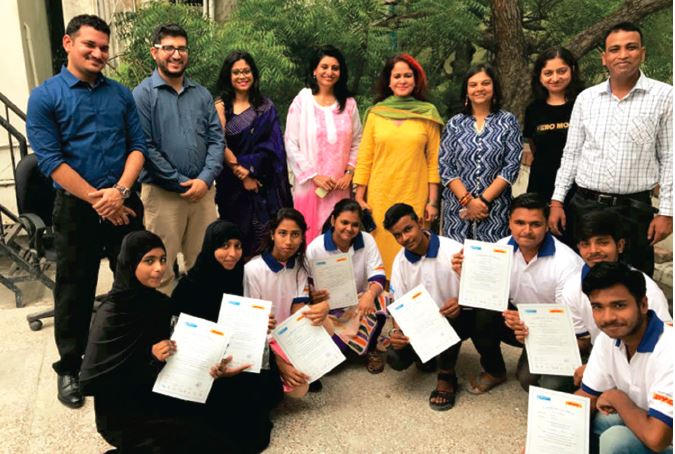 We strongly believe that for Make in India to succeed, Skill India must be given top priority across all sectors. What should also be kept in mind is that the skills being imparted must be at par with the technological progress that each sector is witnessing. Prioritising one sector over another can lead to a severe imbalance in demand and supply. Moreover, skill development efforts must be a collaboration between the Government, National Skill Development Corporation, NGOs and Corporates. Only then will it be possible to utilise the expertise and strengths of each stakeholder to determine the approach to be adopted in training, and accordingly, help meet the existing demand for skilled talent.
R.S. Subramanian is Country Manager, DHL Express India