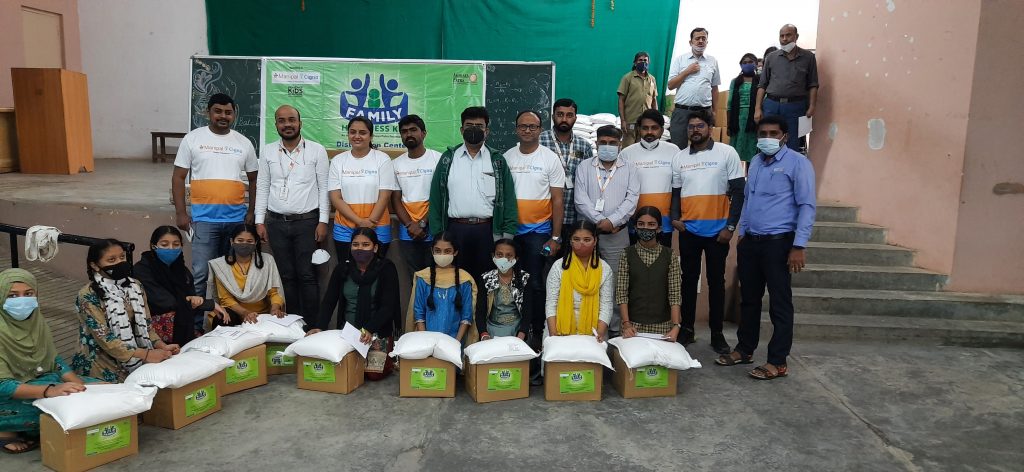 India: ManipalCigna Health Insurance Company Limited has partnered with Bengaluru-based NGO The Akshaya Patra Foundation to provide groceries to thousands of families severely affected by the COVID-19 pandemic.
ManipalCigna, a joint venture between Manipal Group, an eminent player in the field of healthcare delivery and higher education and Cigna Corporation, a US-based global health service leader, in collaboration with Akshaya Patra distributed 4,550 Family Happiness Kits worth over Rs 55 lakh across six cities in India.
The coronavirus outbreak has unleashed an unprecedented crisis wreaking havoc on countless lives and livelihoods in the last two years. Vulnerable groups such as daily wagers, labourers and children have been the worst affected. To fulfil some of the basic needs of these families, employees of ManipalCigna Health Insurance volunteered at The Akshaya Patra Foundation's COVID-19 Food Relief Centres in Mumbai, Bangalore, Hyderabad, Pune, Guwahati, and Delhi on December 17 and 18, 2021 and distributed grocery kits.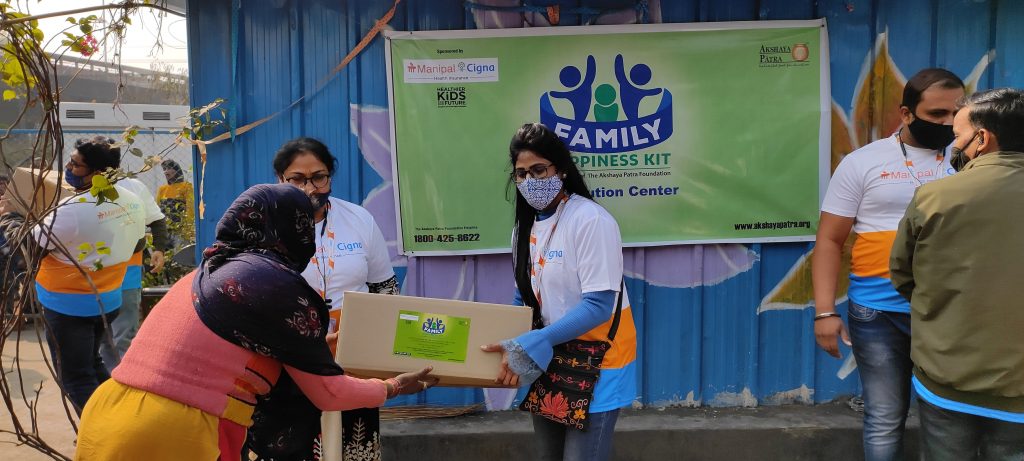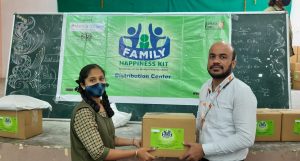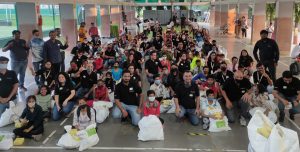 Sapna Desai, Head of Marketing and Digital Sales, ManipalCigna Health Insurance, said, "Taking care of health is the need of the hour given the times we live in and it has been our privilege to partner with Akshaya Patra to help provide dry ration kits to families from vulnerable communities in these times of adversity. At ManipalCigna, we are focused on improving the health, well-being, and peace of mind of those we serve, and to do this, we endeavour to address food insecurity and help build healthier communities under the Cigna Foundation's 'Healthier Kids For Our Future' programme."
Manipal Cigna's donation to Akshaya Patra is part of The Cigna Foundation's $25 million 'Healthier Kids For Our Future' programme that is aligned with the United Nations Sustainable Development Goals – good health and well-being, zero hunger and no poverty. Cigna Corporation's over 74,000 global employees are working together to put children on a healthier path, starting with reducing childhood hunger and improving nutrition in local communities.
Acknowledging their outreach effort, Sundeep Talwar, CMO, The Akshaya Patra Foundation said, "We are immensely grateful to employees of ManipalCigna for their wholehearted volunteering support to enable this endeavour. If we have reached this milestone of serving thousands of underserved families and children, it is because of the collective efforts of everyone involved. This multi-city grocery kit distribution that ManipalCigna and Akshaya Patra planned and executed has been one of the most rewarding physical volunteering efforts we have undertaken since Covid-19 became a part of our life. We are happy to have ManipalCigna as our partner and are confident that this collaboration will continue to serve children and communities in the years to come."