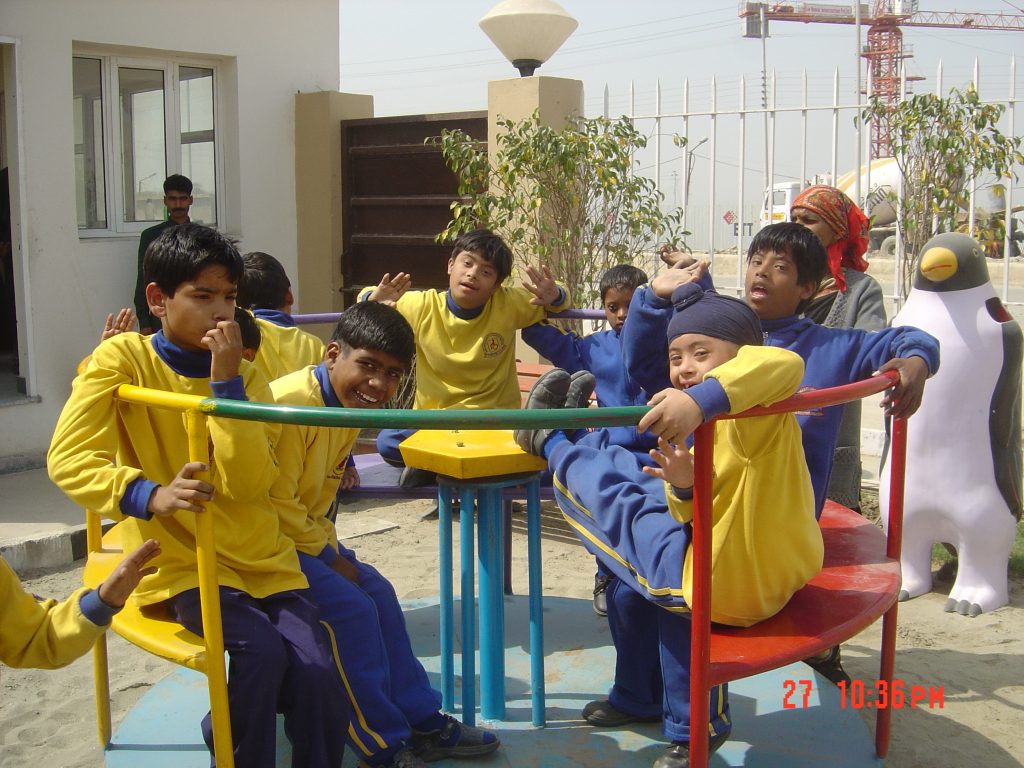 Noida: Mata Bhagwanti Chadha Niketan (MBCN), a charitable school for special children that works under the aegis of Ponty Chadha Foundation (PCF) in collaboration with CCDRR Centre, National Institute of Disaster Management (NIDM), and UNICEF India conducted a webinar on "COVID-19: Divyang Children & Challenges of Learning". The two-hour session focused on innovative ways by which MBCN experts and teachers bridged the unavoidable technological and learning gap that special children faced due to COVID-19 lockdown. The speakers comprised Professor Santosh Kumar (Project Director, CCDRR, NIDM), Subha Goswami (Vice Principal, MBCN School), and Dr Richa Vats (Senior Manager, Project Development, MBCN School). The webinar was organised under the guidance of Shri Sarabjit Singh Sahota (Emergency Specialist Disaster Reduction Section, UNICEF) and Dr Vandana Sharma (Director and Principal, MBCN School). Maj Gen M. K. Bindal (Executive Director, NIDM) was the patron of the webinar and the webinar was moderated by Dr Kumar Raka (Program Officer, CCDRR, NIDM) that witnessed around 600 audiences in attendance.
Shri Sarabjit Singh Sahota, Emergency Specialist Disaster Reduction Section, UNICEF said, "The COVID crisis has affected a multidimensional impact on the society. It has exposed inequalities, disproportionately impacted school-going children and more so students with physical, learning, neurodevelopmental, and cognitive disabilities. There was a lack of arrangements of teaching aids like Braille and sign language experts during the lockdown and self-confidence developed through peer and teacher interaction took a setback."
The session also reflected on how the regular learning programme was impacted and the growth trajectory threatened reversal. Technological challenges further exacerbated the learning crisis.
Speaking on the webinar, Dr Vandana Sharma said, Director and Principal, MBCN School said, "Vulnerability increases in the face of a disaster and it is more pertinent in the case of people with special needs. All rescue communities, therefore, need to be disabled-friendly and better trained for disability-inclusive disaster risk management. There are 21 major disabilities and rescue teams should have mandatory training around these disabilities so that they are better equipped to handle the emergencies." 
The webinar further delved into the innovative ways in which the educators and therapists engineered highly individualised and customised learning programs for each child during the lockdown. The speakers shared their experiences while adopting an out-of-box approach in ensuring the regularity of the learning curriculum for each child. They spoke about teachers leveraging interactive online learning tools, training technologically challenged parents to virtually hand-hold the children through the curriculum, and applying a variety of learning mediums to provide experiential learning to kids virtually.They also shared their special initiatives that encouraged the special children to become a very significant channel in raising awareness around COVID-19 protocol in society. 
MBCN is an educational cornerstone in providing holistic ground for the well-rounded development of children with special needs. It provides rehabilitation services and support towards mental health, skill development, and behaviour management. Their rehabilitation services include early intervention, Speech therapy, Special education, Sports training, Physiotherapy, Yoga Therapy, Occupational therapy, Counselling, and Vocational training. Since its inception, more than 25000 kids have passed out with flying colors from the institute and are now living a dignified and well-deserved life of self-dependency.