Indore: Medyseva, an MP-based telemedicine healthcare start-up recently conducted 'Daan Utsav' in several parts of the country to create awareness of the present state of menstrual hygiene management in rural areas, and what measures and initiatives that can help fill the implementation gaps under its flagship campaign "Har Ghar Swasth". Despite the multiple signs of progress, the harsh truth is that only about 30 per cent of women have access to sanitary napkins in India. This means that the majority of women in the county are still struggling for their very basic needs, and are fighting societal taboos.
Dr Vishesh Kasliwal, Founder & CEO of Medyseva shared, "Lack of menstrual hygiene is connected with negative effects such as infections of the reproductive and urinary tract, which may lead to future infertility and birth complications. Proper knowledge about menstrual hygiene and its application can improve adolescent girls' reproductive health to a great extent. Many women in rural areas cannot afford the expense of sanitary napkins.  We at Medyseva strongly believe in creating a year-long advocacy for creating awareness with free consultation on menstrual hygiene by team of gynaecologists, distribution of free sanitary napkins and fighting societal taboo. The initiative under our flagship campaign 'Har GharSwasth' was flagged off this year during Joy of Giving week across six Medyseva Kendras in Madhya Pradesh, Gonda (UP), Ahmednagar (Maharashtra) and Odisha in the month of October".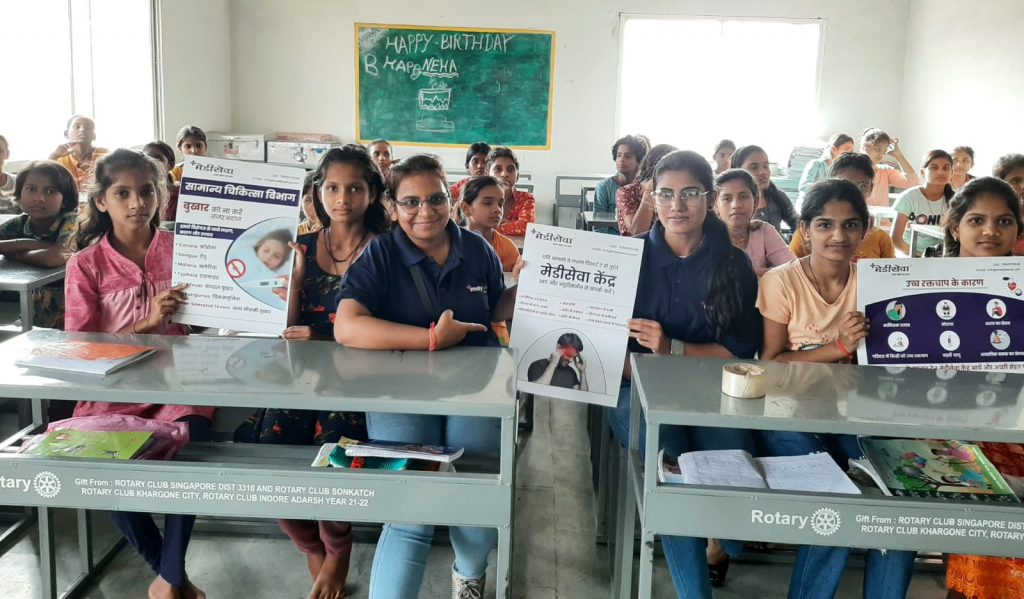 The health-tech start-up focuses on telemedicine in rural India offering Consultation and services like pathology, radiology, hospitalisation, ambulance and home care services. Thus, covering the entire spectrum of services from having virtual consultations to getting surgeries, from booking diagnostic tests to digitizing medical records.
The pandemic showcased the large gap in India's healthcare services, especially in rural and remote villages of India. Medyseva thus aims to ensure that every rural citizen of India has access to high-quality doctors and medical services at their convenience and at affordable prices and working towards empowering existing healthcare offerings in Tier 2 and Tier 3 regions with a sustainable regional outreach.