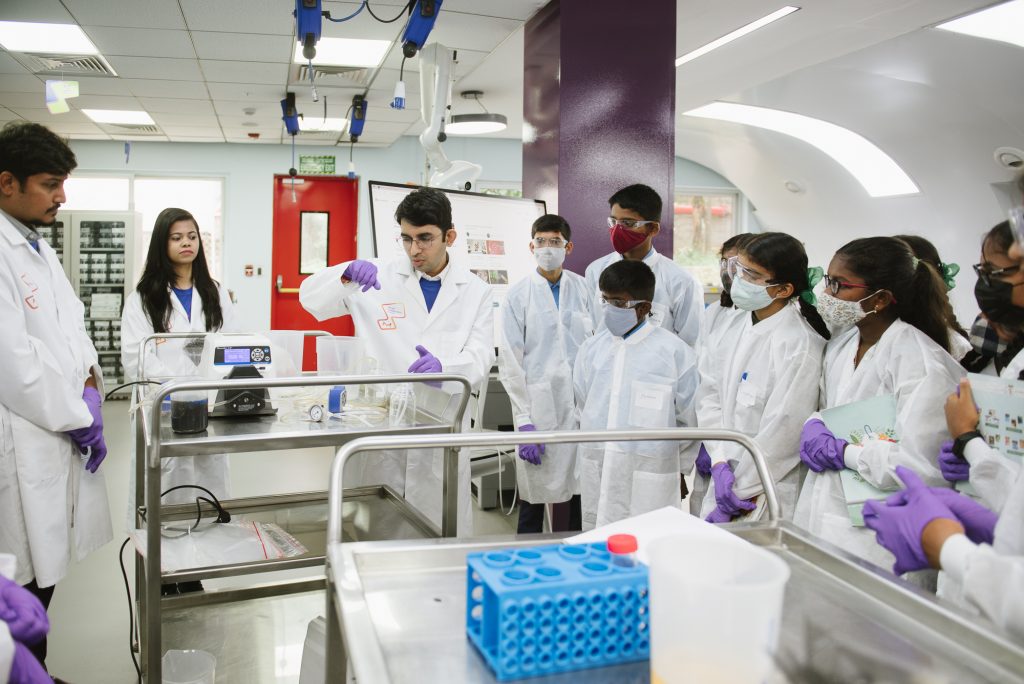 India: Fifteen students between 12-13 years old from a government school in Bengaluru toured the Merck M Lab™ Collaboration Centre, housed in the company's Peenya facility in Bengaluru, recently. During the event, students visited the high-tech lab and observed employee-led experiment demonstrations on DNA and water filtration concepts. Students also performed their own hands-on experiments and interacted with Merck employees from diverse fields, giving them an overview of the different STEM career options.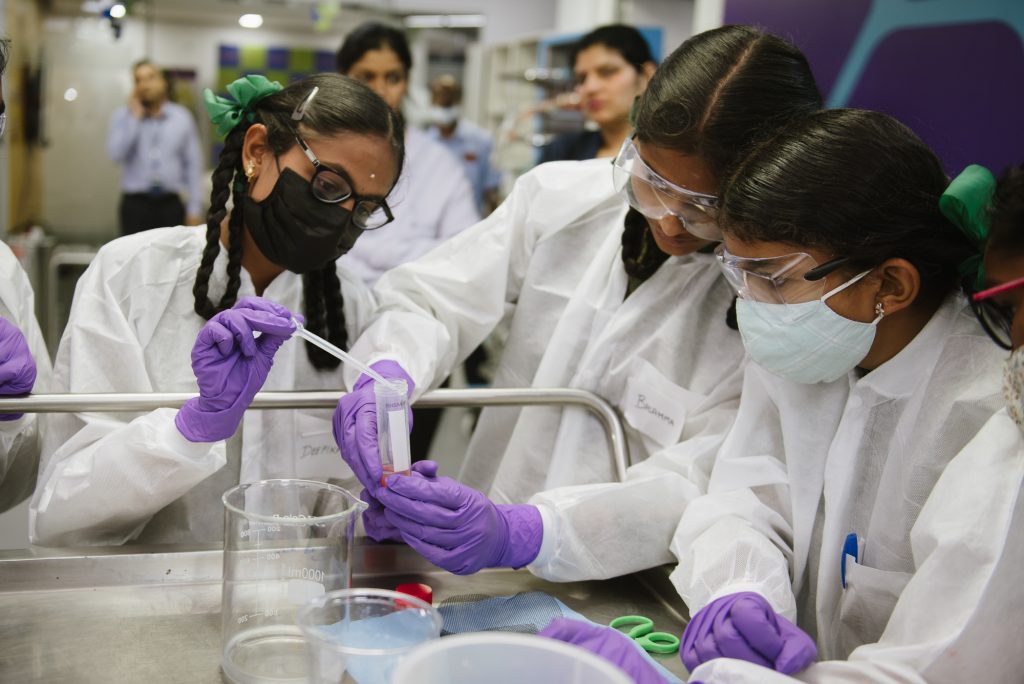 The Merck M Lab™ Collaboration Centre tour for school children focuses on sparking curiosity in the next generation of scientists. The company provides students with an opportunity to explore its high-tech lab and perform several simple experiments with the hopes of igniting a passion for science. The students get a chance to interact directly with Merck employees to
learn about the possibilities of working in STEM and the various job opportunities.
"The objective of this session is to evoke curiosity about science in school children by allowing access to the M Lab™ Collaboration Centre and performing hands-on science experiments," said Niranjan J, Technical Operations Manager of the M Lab™ Collaboration Centre. "It was a great experience to interact with young minds and introduce our company and the state-of-the-art laboratory. During the interactive session with the leadership team, many students came forward with questions on STEM careers. One child even told me that she aims to work at Merck one day in the future!"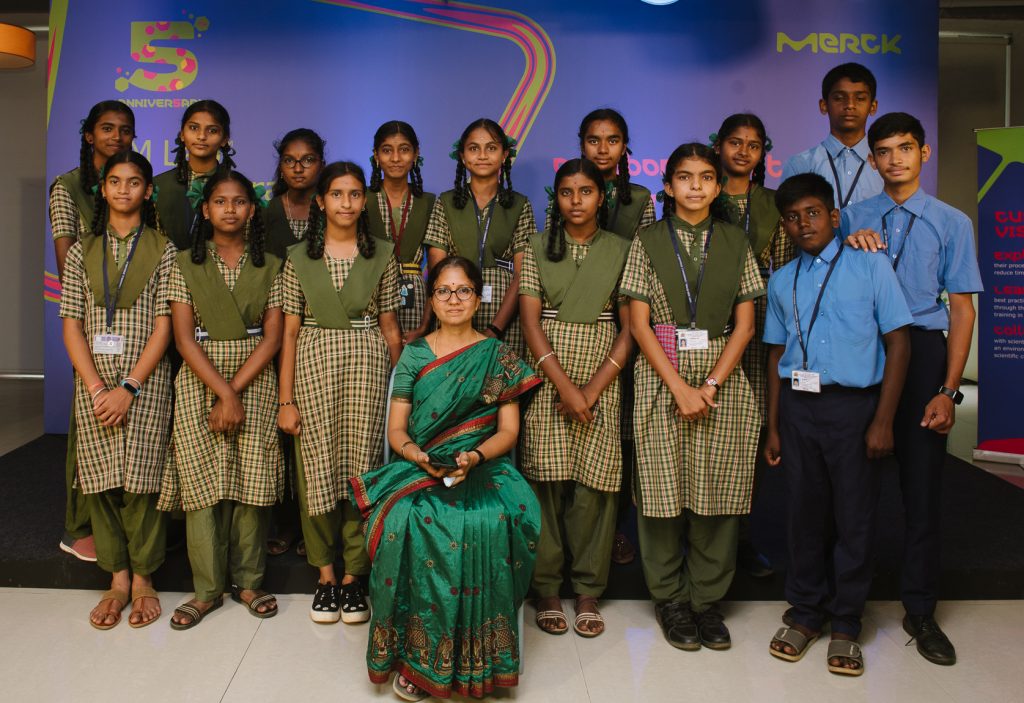 "This has been a wonderful day of learning for our students as they were able to understand a concept as abstract as DNA through today's hands-on experiment," said Sandhya, the teacher who led these students through the lab tour. "Like the extraction of the DNA, we have been able to extract the kids' ideas too through this experience. My school and I are deeply grateful to the Merck team for arranging this visit for us today, on the fifth anniversary of their lab. It has opened up the kids' minds to the possibilities of science."
As a science and technology company, Merck India has a commitment to STEM education programmes, which demonstrate the importance of fostering curiosity in young minds. Our science education outreach programmes are modelled on the principles of inclusion and equity. We focus on underrepresented populations in science, including people of colour and women. We model this behaviour as diverse leaders and volunteers work directly with students in their own communities. We want to inspire young students by showing them that scientists all over the world, who look just like them, are working to create a better tomorrow.