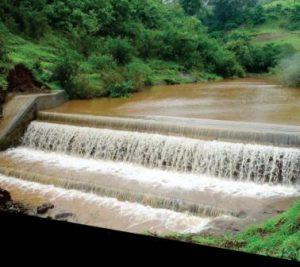 In May 2016, IdeaHive Media Pvt. Ltd., a Cause Driven Campaign Management company, launched its first national project "Paani Ka Teeka", a citizen's movement project. The core objective is to mobilise the nation and work towards a 'water secure India'. The campaign was launched by Princess Asharaje Gaekwad along with politician Ms. Shaina NC who is also Executive World Chairperson, Giants International. Sustained efforts are being made as part of the Project to drive the necessary impact over the next few years.
In the last six months, Paani Ka Teeka has had 75 celebrities from various walks of life, who came across on the social media platforms of Paani Ka Teeka to address the nation and request everyone to conserve water. Every voice ended with the signature line of the campaign, "Ayiye Hum Sab Saath Milkar Iss Desh Ko Paani Ka Teeka Lagayein" (Let us all come together and pledge to make our nation water secure, by putting the mark of water in our lives).
In the second week of November 2016, the campaign took a giant leap and went 'Live' with its fundraising portal www.paanikateeka.in. The portal addresses various causes – from reviving withered lands, planting trees, drainage line treatments, water budgeting, integrated landscape revival, bringing water to a water-scarce villages, educating children whose fathers have been victims of farmer suicides, or empowering women in distress through livelihood training and support. The highlighted cause on the website is the livelihood training and development programme for 150 widows from Vidarbha, (whose husbands were victims of farmer suicides). On completing the programme, these women will also be micro-financed to set up their own business.
Gradually, one will see the campaign expand from 100 villages in Maharashtra to  other parts of the country. Besides, a large fundraising event is planned soon in Mumbai, followed by a series of engagements with schools, colleges, corporate entities and societies.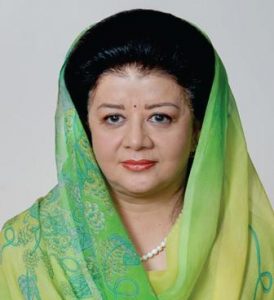 India is amongst one of the most water-challenged nations in the world, extending from its deepest aquifers to the largest rivers of the country. Growing population coupled with climate variability has led to depletion of the natural resource base; water being the most prominent resource. The country has witnessed two years of severe drought in 2014 and 2015, with Central Indian States being the worst-hit. Official sources have claimed that the agrarian crisis was worsened due to deficient rain continuing in 2015 as farmers suffering from the previous drought could not recover. This has led to increased dependence on groundwater resources, causing a serious decline in groundwater levels, impacting its quantity and quality as well. As a consequence of agrarian distress, farmer suicides in the country have spiked by over 40 percent between 2014 and 2015. While 2014 saw 5,650 farmer suicides, the figure crossed 8,000 in the year 2015.
Post 1972, the occurrence of frequent droughts, uncertain rainfall, limited availability of surface water resources, coupled with the availability of low-cost drilling equipment and institutional support for irrigation has subsequently led to a rapid increase in the number of irrigation wells in Maharashtra. It has increased four-fold from 5.5 lakh in 1972 to 21 lakh in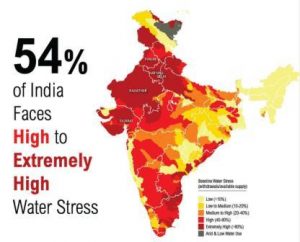 2012 across the State. This number continues to rise at a frightening scale, ineffectual legal and regulatory restrictions doing little to stem the tide. This has created a serious imbalance, with an escalating draft yet and constant recharge; forcing farmers to continuously drill deeper borewells as they continue to chase a falling water table.
The explosive growth in groundwater extraction and subsequent overexploitation has been furtive in its nature, owing to the extensive drilling of private wells that are unfettered by any legal framework.
Overexploitation of the groundwater for various purposes and inadequate recharge is putting enormous stress on the groundwater situation. Due to this, over a quarter of the blocks in India have been classified as stressed or critical. A majority of irrigation (over 60 percent), rural drinking water (over 75 percent) and urban drinking water (50 percent) is sourced from groundwater.
Since its inception, Watershed Organisation Trust (WOTR) has pioneered watershed development across resource-fragile and rainfed areas of the nation. WOTR believes that holistic ecosystem-based watershed development is the answer to breaking the vicious cycle of overexploitation of natural resources– no top soil, no vegetation, increased run-off of water and further erosion of top soil.
Watershed development involves undertaking different Soil and Water Conservation (SWC) measures in order to enhance the water table and prevent land degradation. Additionally, WOTR empowers the rural communities by organising them to deal with land degradation and water scarcity. WOTR emphasises community participation and ownership while working towards ecological regeneration and "catching rain wherever it falls" through Ridge to Valley (R2V) approach.
However, watershed development comes with the potential challenges of overexploitation of groundwater resources, changes in cropping patterns and deteriorating soil health. Hence, there arises a serious and an urgent need to engage with communities and enable them to make informed and sustainable choices without compromising on their economic interests. To cater to this, water stewardship has been initiated by WOTR in 2015. The project aims at empowering communities to work towards maintaining an optimal balance between the demand-supply of water that is a major key to resource management. Apart from watershed development, this initiative also incorporates value addition measures taken in the form of sustainable agriculture practices System of Crop Intensification, Agro-Meteorology, Organic Farming Techniques, Farmer Field Schools (FFS) and Water Budgeting. These activities aim at saving water coupled with its efficient use.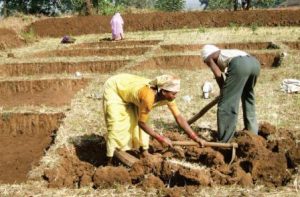 Watershed development, hence, aims at preventing land degradation and harvesting water whilst restoring ecosystems as they provide a number of invaluable services such as soil nutrient cycling, fixation of carbon etc. However, owing to the current trends of climate variability and crop intensification practices, the sustainability of watershed development activities hinges on maintaining a balanced utilization of natural resources. WOTR's watershed development approach in the context of climate variability incorporates these activities to build both hard as well as soft resilience within communities against disasters of slow and sudden onsets, such as droughts, moisture stress, infrequent and highly variable rainfall, intense precipitation, and pests and disease attacks. It is a multi-sectoral, multi-disciplinary approach that involves continual interaction and exchange between and amongst the various sectors and disciplines. Water stewardship, thus, stands as a solution, which aims at maintaining water balance in terms of demand-supply and creating sustainable communities. This is achieved by moulding its members to become stewards of its resources in order to combat the process of desertification.
Watershed development programme is therefore considered as an effective tool for addressing several issues plaguing the nation and is recognised as a potential engine for agricultural growth and development in fragile and marginal rainfed areas. Management of natural resources at watershed scale is known to produce multiple benefits in terms of increasing food production, improving livelihoods, protecting the environment, addressing gender and equity issues along with biodiversity concerns.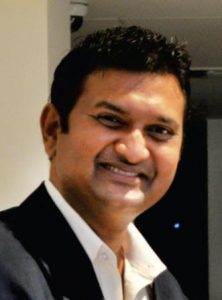 IdeaHive Media Pvt. Ltd. (IMPL) is a 'Cause Driven Campaign Management' agency. A start-up company, IMPL is a social entrepreneurial firm and was created with a vision of building initiatives that enable a better community around us. IMPL specialise in the creation and management of Intellectual Property Projects across varied subjects that matter to the nation and our people. IdeaHive's key focus is to best utilise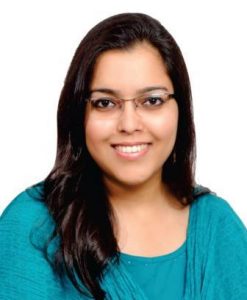 integrated marketing and consumer engagement mediums to create awareness, facilitate behavioural changes and give voice to pertinent issues that affect our society. IMPL is currently working on impactful projects, connected with nation building and environmental sustainability initiatives and aim to bring transformation at the grassroots across the nation through industry and government partnerships – all backed by a strong ideology of catalysing a sincere change in the society and the country at large. Paani Ka Teeka has the support of Watershed Organisation Trust (WOTR) as a knowledge Partner.
Watershed Organisation Trust (WOTR) is a non-profit that engages at the intersection of practice, knowledge and  policy across scales and in collaboration with stakeholders from across sectors in order to reduce poverty and improve the overall quality of life. It assists rural communities to assess their vulnerabilities to climate and non-climatic risks. Headquartered in Pune, Maharashtra, the WOTR Group has worked in over 3745 villages covering 887,373 hectares of land, across seven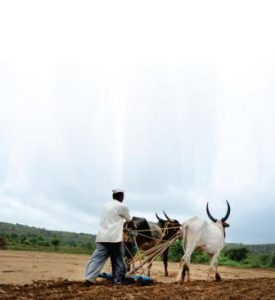 Indian States, namely, Maharashtra, Madhya Pradesh, Telangana, Andhra Pradesh, Rajasthan, Jharkhand and Odisha.
It has impacted more than 1.32 million beneficiaries and trained over 365,000 persons from 27 States of India and 63 countries and collaborated with 230 NGOs/Project Implementing Agencies (PIAs). WOTR's goal is to ensure water, food, livelihoods and income security together with a growing quality of life to vulnerable and disadvantaged communities on a sustainable and equitable basis.
To get in touch with IdeaHive, email Dilip Moorkoth at dilip@ideahive.in. He can also be reached on his mobile number: +91-9930960024