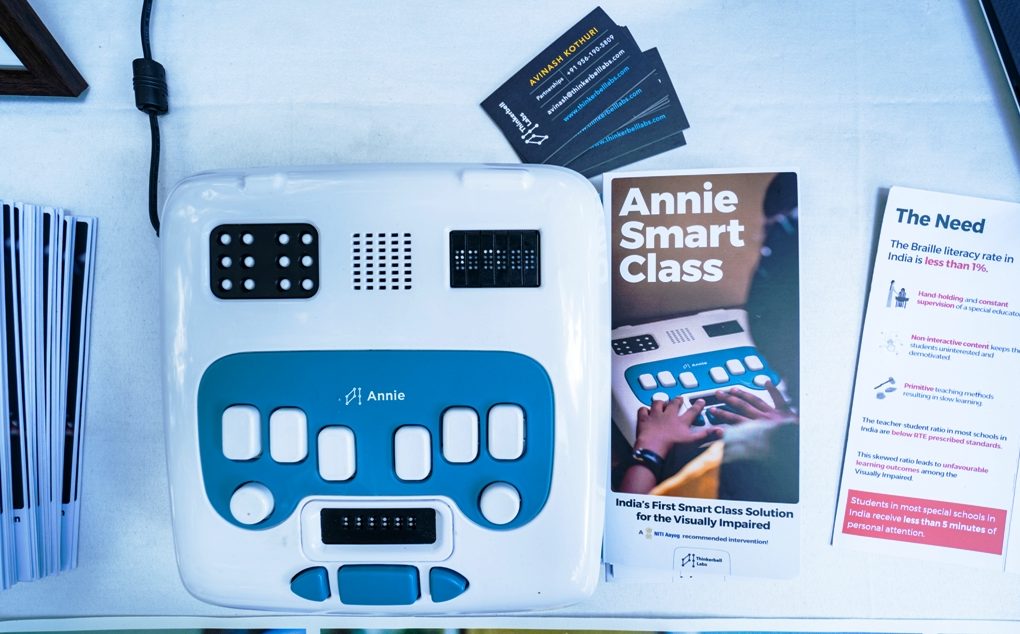 National, January 7, 2021: Mphasis, a leading IT solutions provider, has worked extensively towards the betterment of People with Disabilities (PwDs), including those with visual impairments. Diversity and Inclusion are key tenets that Mphasis as an organisation abides by, and works extensively towards furthering through many of its initiatives and projects. In addition to encouraging employee participation towards such initiatives with partner NGOs and donation drives, Mphasis also undertakes CSR activities with various organisations towards creating a more accessible environment for Persons with Disabilities.
Partnership with Social Alpha and BIRAC
Mphasis partnered with BIRAC and Social Alpha to support the curation, design and implementation of 'BIRAC-Social Alpha Quest for Assistive Technologies – supported by Mphasis', which is a search for start-ups in the Assistive Technology sector to support innovations focussed on enabling and empowering solutions for persons-with-disabilities. The Quest identified and selected 14 innovations that enhance the learning, working and independent living for persons-with-disabilities. These winning innovations have been provided with support up to INR 20 lakhs each to facilitate their market access journey, through clinical validation, access to subsidy fund and design for manufacturing support.
This initiative is aimed at introducing game-changing innovations to the market; building this cohesive ecosystem with critical organisations will significantly fast-track the lab-to-market journey for innovators.  This partnership with Social Alpha resonates with the company's focus on providing solutions that enhance equal participation and dignity for people with disabilities in all spheres of life, especially through inclusive solutions.
Social Alpha's intensive incubation process facilitates lab to market support to startups to optimize product costs, facilitate clinical trials wherever required, and identify ways to go to market. Mphasis' CSR arm, Mphasis F1 Foundation, offers not only investment but also mentorship, where required.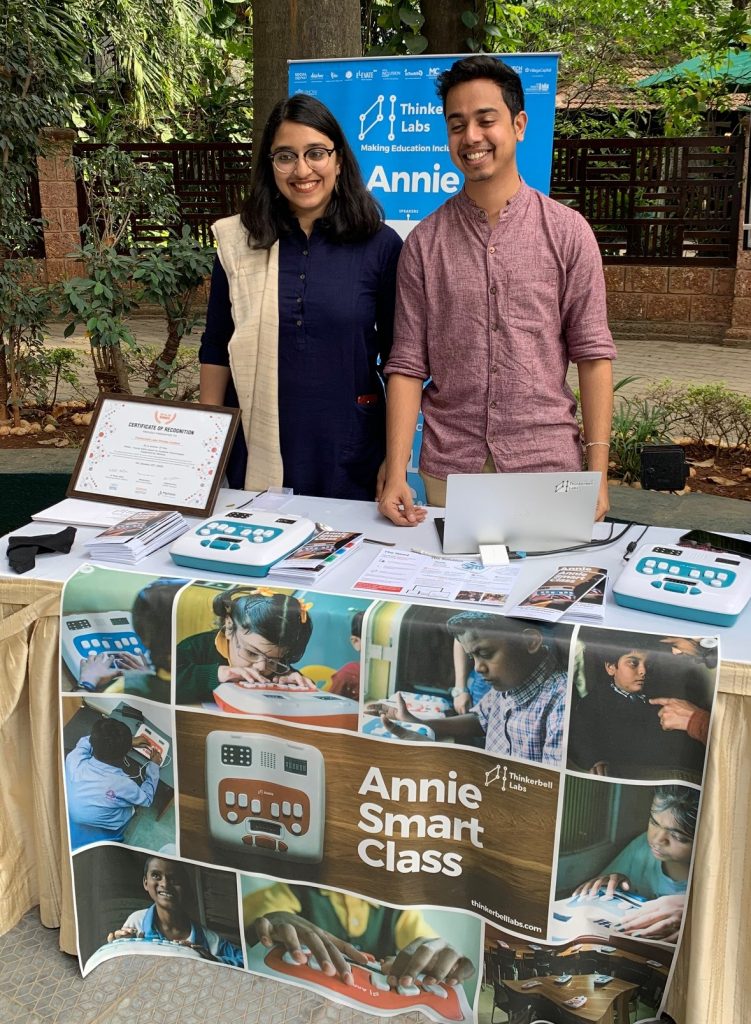 Some start-ups that have benefited from this initiative include:
ThinkerBell Labs–Developed a literacy device for the visually impaired, with the objective to solve the problem of low Braille literacy and employability among visually impaired children. The product is a smart self-learning device which has all the hardware modules enabling students to learn, to read, and to write braille on their own.
Innovision–Designed and developed an assistive and affordable technology, Braille Me enabling a portable and user-friendly Braille display, tested rigorously in harsh conditions like dust, humidity and heat. Powered by a patented Braille cell technology enabling an affordable, user friendly and a portable display.
Tactopus –Built multi-sensory learning resources to enable children with vision loss to participate in mainstream education, to provide learning experiences for alternate senses, aided by an audio assistant, along with the online special education and therapy services for children with special needs
Raised Lines Foundation– Works to provide textbooks in an accessible format along with tactile diagrams to visually impaired students and empowers them to choose their subject by choice. They also offer consultation and training for organisations setting up tactile design and production facilities and assist in the dissemination of tactile machine, tools and instruments for the creation of tactile diagrams.
Trestle Labs–Trestle Labs empower Persons with Visual Impairment with proprietary text to speech app providing access to printed, handwritten and digital content, across 11 Indian and several foreign languages. This allows any schools, colleges, universities and workplaces to be more inclusive to persons with disability. 
UberAccess and UberAssist

Mphasis F1 Foundation has partnered with Uber Technologies Inc to bring in Mphasis UberACCESS and Mphasis UberAssist – an initiative to provide accessible public transportation services for persons with disabilities, in Bengaluru, India. On 30th November 2018, as a run-up to International Day for Persons with Disability, Mphasis along with Uber India launched the UberAccess service, Asia's first launch for Uber in Bengaluru that offers wheelchair-accessible cabs for solving commuting issues of mobility impaired, wheelchair users such as people with disability, senior citizens, and so on.
Uber Access is a wheelchair-accessible cab service in which the car is equipped with a hydraulic lift, extra ratchets and is forward facing for safety. Uber Assist is a service option designed for passengers who require additional assistance, such as the visually impaired, senior citizens and people with accessibility needs.
Since its launch, UberAccess has completed 17000 + trips and has served 4500 unique riders. UberASSIST is designed for additional assistance for members of the senior and disability communities. Drivers are specifically trained to assist riders into the vehicles and can accommodate folding wheelchairs, walkers, and scooters. Since its launch, the services UberASSIST provided 44900+ rides, 36000+ unique riders and UberACCESS provided 17000+rides and 4500 unique riders.