This International Women's Day should serve as a reminder to every woman, that her ilk should be celebrated, not just for a day, but every day, from birth through childhood, into adulthood, towards old age, and even in death. We should celebrate women from across all sections – celebrity women and achievers, women we interact with every day, and those invisible women at the grassroots, vulnerable sections, and senior members who are making a silent difference in our society.
Throughout history, there have been instances of women facing discrimination, and battling taboos, inequality and apathy. Recent years have seen a remarkable shift. Today, women are boldly overcoming all these obstacles by becoming changemakers and taking up roles of leadership. This shift is primarily powered by increased access to education, vocational courses, and skilling and income generation programmes. Giving more women a pathway to move ahead in their life. There has also been a change in the role of women due to growth in education, urbanisation, industrialisation, and awareness of democratic values.
With more communities now seeing the true potential of women as change makers and community builders, there is an increased respect for women. And this is directly visible in the success of those communities. Women across geographies and social constructs are now realising and being made to realise their innate feminine strengths and abilities.  Encouraging them to step out of their circumstances to contribute not only to their community but to the country and beyond.
There has been a surge in the number of women who have become entrepreneurs and stepping onto the path of philanthropy. Socio-political movements have been partly responsible no doubt, but the real enablers have been women themselves. It is a circle of change, a domino effect of empowerment. This is also seeing many Indian women going on to play significant roles on the global stage of change.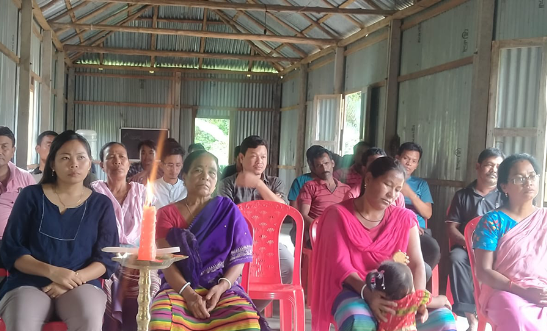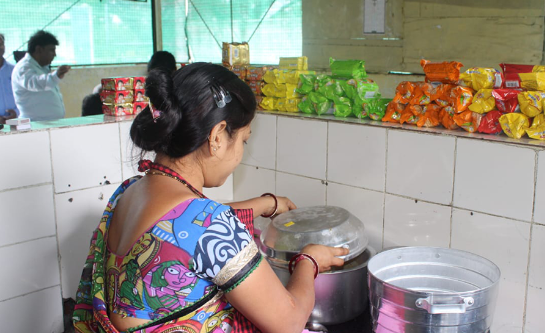 This shift is being fronted and engineered by women themselves, and also by organisations working on-ground at the granular level. One such organisation that works to encompass all of this is Mukul Madhav Foundation (MMF). Established in 1999 as an individual entity that partners with like-minded organisations, volunteers and corporates, since 2014 it has also worked with Finolex Industries Limited (FIL) as its official CSR partner.
Over the last 25 years, the Foundation has put women and their empowerment at its core with the belief that if you empower a single woman, you empower an entire community and the next generation too. 
This belief is alive and thriving across the work the Foundation has undertaken.
The impact of their work is not restricted by age, geography or circumstances. It is truly universal. It is evident in women, and people who identify as women, of all ages.
It is visible in the joy and dignity experienced by women across the spectrum – in the pride of a senior member staying in a senior citizen home who grew birth to a child without societal taboo, in the determination of a tribal student studying in a college. It is visible in the young girl entering the mainly patriarchal domain of research; in the young girl being skilled in computers and tailoring; in the middle-aged women supported with entrepreneurship training in various businesses. It is also evident through the support given to women from vulnerable sections of our society – an HIV+ woman and her young daughter, the transgender person who has found a source of livelihood, and those that have lost their husbands to war and other causes.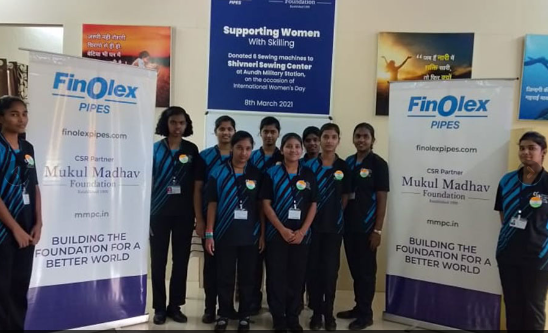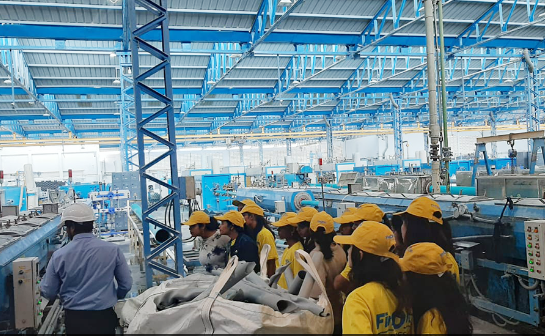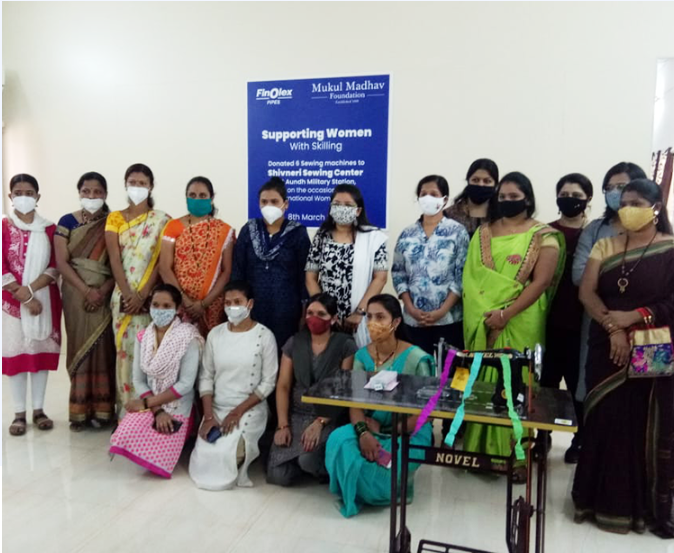 MMF strives to uplift women and girls with education needs, income generation programmes, and nutritional support to pregnant mothers and those that are from the weaker section like an HIV+ mother, and sex workers including rehabilitation.
Youth are provided with skilling, education scholarships, placement assistance, employability options and entrepreneurship solution in order to make them into better individuals.
Senior members of society are being provided with physiotherapy support, ration support, health camps, diaper support, recreational activities and also senior adult literacy with a novel programme called Aaji Bai Chi Shaala.
The Foundation is creating inclusiveness by supporting people with determination with assessments, therapy, operations, skilling and income generation opportunities and enabling them to have a better livelihood. 
There are many examples in our society where women entrepreneurs who have played an active role in being successful women and encouraging other women. To name a few – Melinda Gates, Sudha Murthy, Kiran Mazumdar Shaw, Anu Aga, Indira Gandhi and others. Besides these, MMF believes that the names of the unsung heroes should also find mentioned the IAS officer who came with her baby to the MMF office during the pandemic, the ASHA worker struggling hard to perform delivery with minimal medical support at a PHC, the urban teacher working in a rural school, the engineer-turned-farmer to support her village, the senior member using her skills for entrepreneurship, and many others. These are the women we must celebrate – celebrate for the greater goal.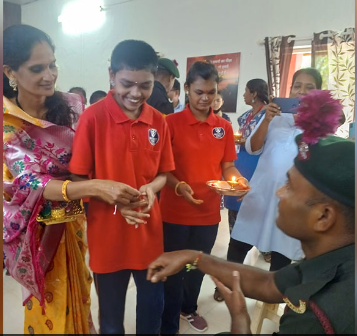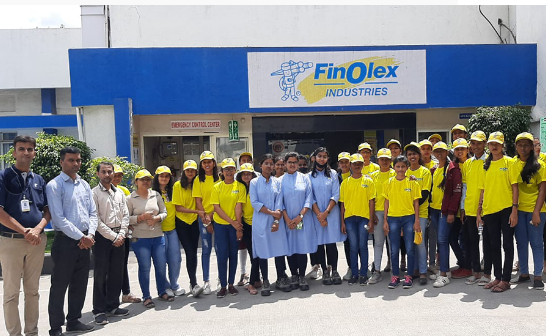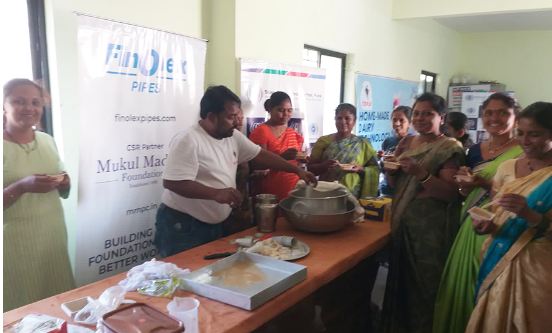 MMF has always looked at a two-pronged approach of not only skilling and inculcating women with knowledge but also making them stand on their own feet to become entrepreneurs on their own.
Women's empowerment has been an integral part of the support being rendered through MMF. Women are encouraged, empowered, enhanced, educated, skilled and employed through the many initiatives the Foundation is supporting and striving each day to make it a celebration of women, and of womanhood, across ages, across India.