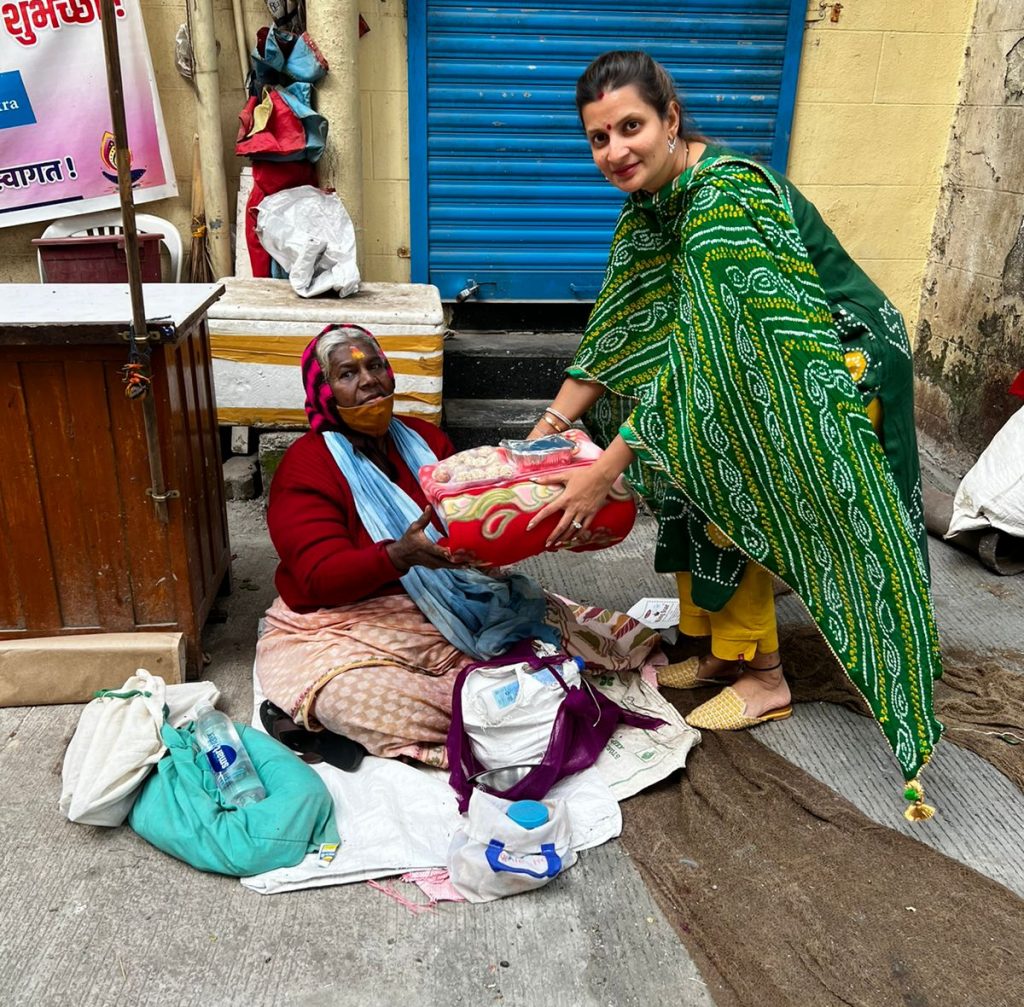 Mumbai: Prominent abstract artist and philanthropist, Krupa Shah, has time and again made an impact on everyone with her art works and social initiatives. On the auspicious and celebratory occasion of Makar Sankranti, the kite flying festival, Artist Krupa Shah has generously donated 51 food and essential kits to the underprivileged families across Mumbai. The donation kits contained comfort items such as Diya's, Bedsheets and the celebrated sweet of the festivity, Til Laddu. 51 kits were delivered all across Mumbai in an efficient and safe manner, keeping in mind the COVID-19 regulations.
Speaking on the occasion, Krupa Shah, said, "On this joyous festivity of Makar Sankranti, I believe in spreading positivity and happiness by extending a hand to those who are unable to make the most of it. I would like to express my happiness and celebratory activities by including you in the celebrations of this festival, let us take into our hands the string of the kite of life and soar high up in the sky."
Donating these items to the underprivileged section of our society, Krupa Shah shared her vision and took the opportunity to empower those around her. The celebration of Makar Sankranti stands as an occasion and celebration towards hope and positivity. The action of flying kites compels us to be looking up at the sky, in hope and awe, awaiting the next move directed by the heavens. As the sun shines down on smiling faces, we have the perfect metaphor for life.
Shah's initiative to donate essential kits across Mumbai is not an occasion taking place for the first time. The world-renowned artist has been conducting social events targeting women and children in particular for many years now.