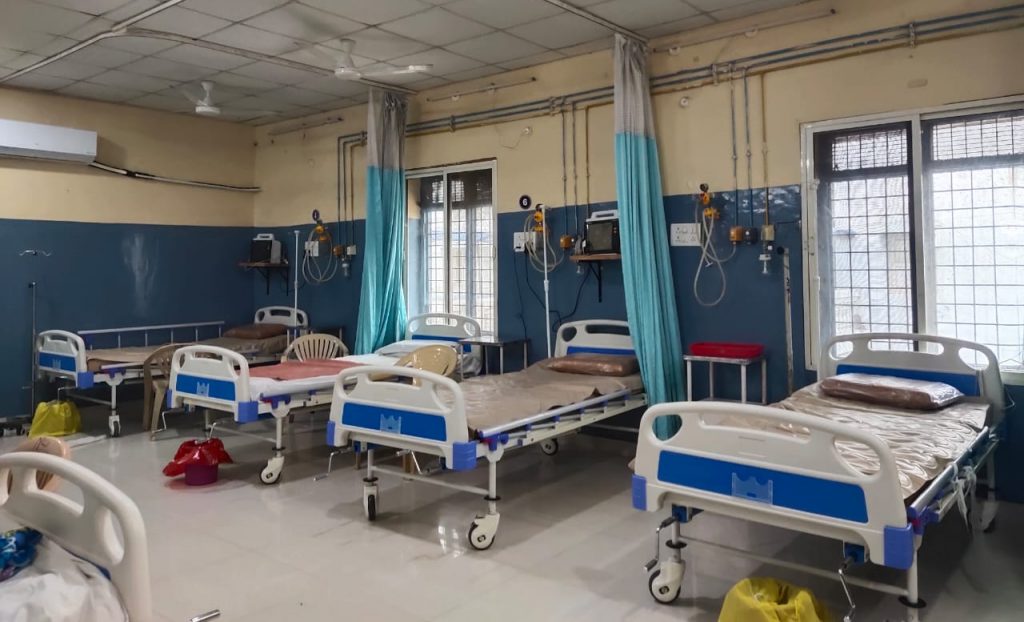 Hyderabad:  MYK LATICRETE, a leader in the tile and stone installation materials segment in India, launched a specialty ICU facility at a city-based super specialty hospital – Durgabai Deshmukh Hospital & Research Centre run by charitable and services oriented organisation – Andhra Mahila Sabha. The facility was launched as part of the CSR efforts undertaken by MYK Laticrete, who had recently joined hands with a coalition of NGOs to support their mission to address the acute shortage of ICU beds due to COVID-19. The facility was launched by Murali Yadama, Managing Director of MYK LATICRETE along with Mayur Patnala – Founder & CEO, NIrmaan.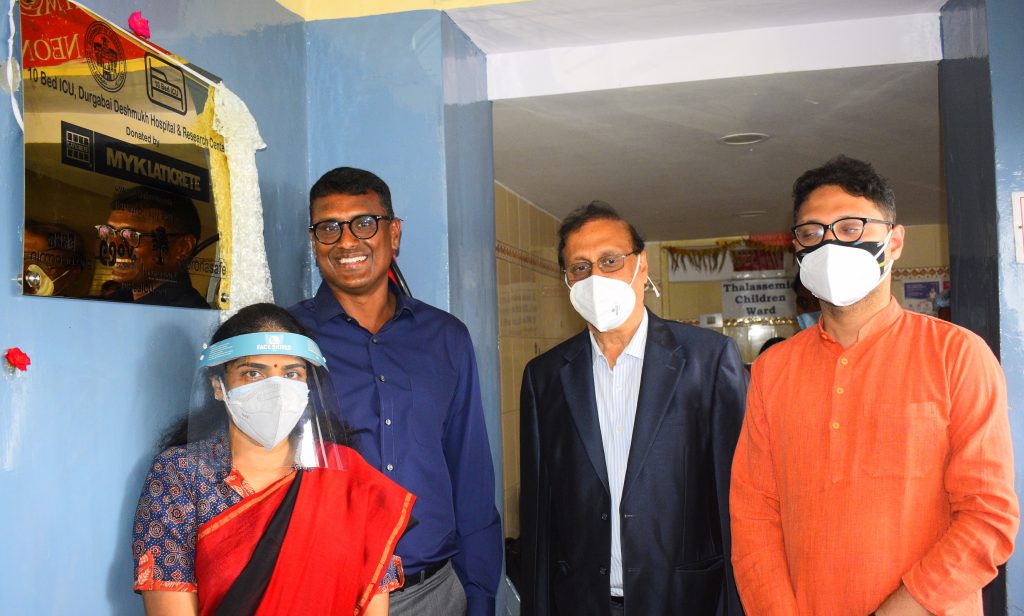 Commenting on the occasion, Murali Yadama, Managing Director of MYK LATICRETE, said "We are happy to be launching a world-class ICU facility in our city. Realising the challenges of the needy unable to afford healthcare support and aid from corporate hospitals led us to take swift action to join hands with the NGOs coalition with a mission to bring access to ICU facilities for all. Having touched many lives through our CSR efforts in the Education field, today we are happy to expand our social initiatives to the healthcare space as well. It gives us a sense of fulfilment to bring a world-class healthcare facility to a hospital like Durgabai Deshmukh Hospital & Research Centre, which has best-in-class medical professionals with charitable intentions."
The 10-Bed-ICU project is a partnership of NGOs – Nirmaan Organization (nirmaan.org), eGovernments Foundation (egovernments.org), Karuna Trust (karunatrust.org), CoronaSafe (coronasafe.network). The NGOs have joined together to rapidly deploy ICU units across India in order to combat the spread of the Covid virus. 10-Bed-ICU (10BedICU.org) is being implemented as a PPP (private-public-partnership) project with Govt. of Telangana. The overall goal is to cover every district in India with at least one 10-Bed-ICU facility to combat the COVID wave.
Adding to this, Mayur Patnala, Founder & CEO, NIRMAAN, said "We are delighted to join hands with a legacy brand like MYK LATICRETE in our mission to improve the medical infrastructure across rural India. Today, as we donate a 10-bed ICU facility to one of the renowned charitable hospitals in the city, we are happy that many lives will benefit from this. The hospital with the best of the best medical professionals and our top-notch ICU facility will surely offer timely support to patients and also make it affordable."
As part of the 10-bed ICU project, MYK LATICRETE has launched a fully-funded facility at Durgabai Deshmukh Hospital and Research Centre. MYK Laticrete is a pioneer in the tile and stone installation industry. For over 20 years and with numerous successful projects dotting India's skyline, the company's CSR efforts have been concentrated towards the betterment of education, healthcare and sports in India.