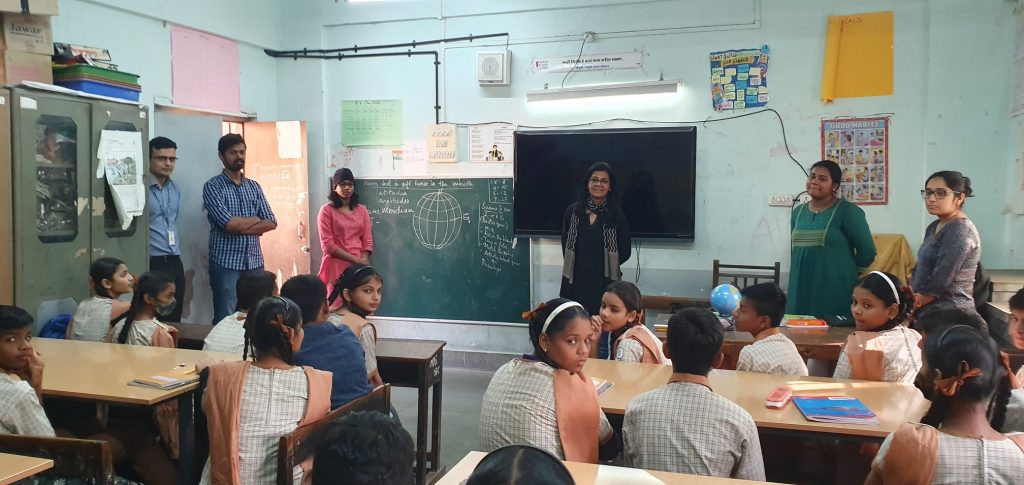 Mumbai: Actress, and director Nandita Das, who is known for making socially relevant films, visited a classroom in Mumbai to conduct a session on 'Unconscious Bias' with 13-and-14-year-old students at Shiv Srushti School. It is a Teach For India intervention school located in an underserved community in Kurla, Mumbai.
Nandita Das has always been vocal about social injustices in the country and has raised her voice against all forms of hate. For over a decade, she has been at the forefront of 'Dark is Beautiful' an anti-colourism campaign launched nationwide by Women of Worth in 2009. She joined the campaign in 2013. She has also voiced her concerns against social discrimination and has used films as a medium to address these issues.
Continuing her mission, Das engaged in a conversation with the young minds at a school in an underserved Mumbai community. After a 15-20-minute-long session on 'Unconscious Bias' under which she spoke about colourism and the prejudices one is born with, Das also addressed questions from the students to understand their perspectives.
Speaking about the session, Nandita Das said, "I spent a delightful morning with the 9th-Grade children of Shiv Srushti School in Kurla. We had a stimulating conversation about discrimination and prejudice. They had so many questions and so much to share. I am always happy to be part of initiatives like Teach for India that give me an opportunity to engage with children. We grownups have a big responsibility of ensuring that children never lose the joy of learning and the space to question. We need to keep their confidence and idealism intact."
Sharing his views, City Director for Teach For India, Aditya Mallya said, "Nandita Das visited one of our 9th-Grade classrooms today. She spoke with the children about different forms of discrimination and their impact on society. She had a great teacher presence and got the children to open up and share examples they've seen as well. It was quite inspiring listening to her speak. Some of the female students in the class, especially, related to stories Nandita told from her own life and were delighted to meet her."