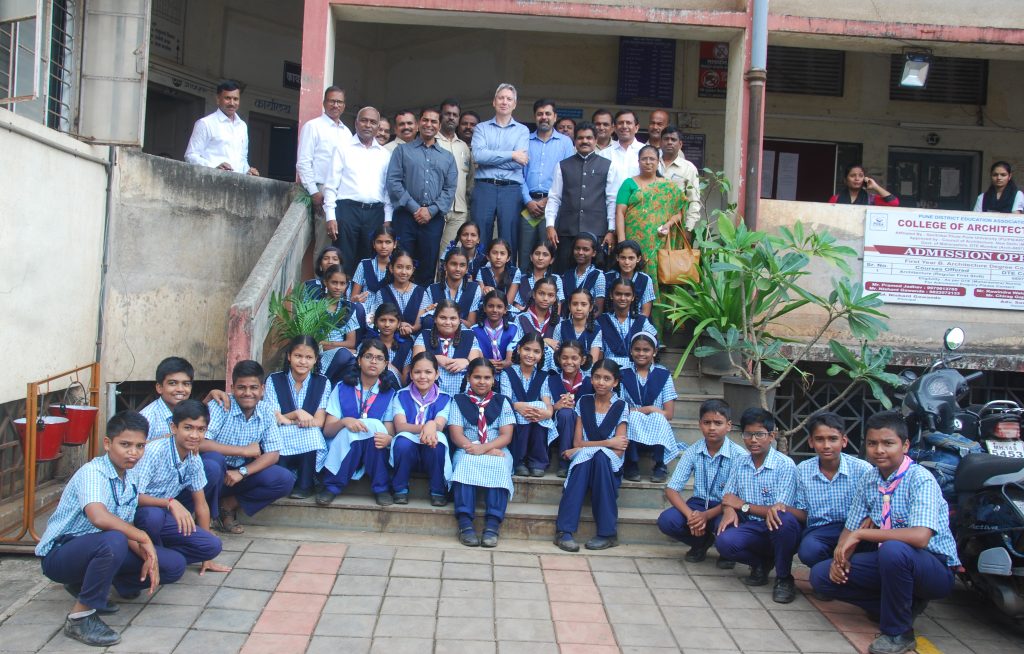 Pune, September 20, 2019:  NICE, along with Agastya Foundation, announced the launch of its latest CSR initiative in Pune. The Company has sponsored two science centres for government schools namely Pune Zilla Shikshan Mandalache Shri Mhalsakant Madhyamik and UCCHA Madhyamik Vidyalaya and Pune District Education Association. Through this initiative, NICE aims to empower children coming from economically-backward strands of the society with knowledge, education, and promote digital literacy in India.
The announcement was made by Barry Cooper Enterprise Group President at NICE and Vijay Gondi Vice President, Head of NICE India GTC (Global Talent Center), at an inaugural event held at Pune Zilla Shikshan Mandalache Shri Mhalsakant Madhyamik and UCCHA Madhyamik Vidyalaya.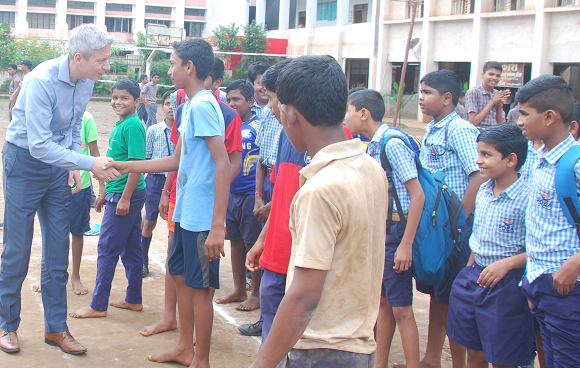 Speaking on this announcement, Barry Cooper, Enterprise Group President – NICE said. "We at NICE have a strong commitment to our customers and community at large, and we believe in creating meaningful impact on the society through our corporate social responsibility initiatives. With the increasing role of technology in our lives, it is important that schools adopt a technology-led educational method with an innovative activity-based model and easily comprehensible teaching tools. Such a science centre in these two government schools can make education fun and at the same time, prepare the students for a better future."
The teaching programme would be majorly driven through experiments as it will generate curiosity, creativity, and leadership skills amongst the children. Also, most of the modules that the teachers would be using will be sustainable and environment-friendly. As part of its CSR initiative, NICE has contributed INR 36 lakhs this year, and will invest another INR 50 lakhs in the forthcoming two years for the development of these science centres.
NICE is guided by a deep commitment towards customer satisfaction, environmental sustainability and good corporate citizenship. The Company believes that students today are tomorrow's engineers, our future lies in their education. Over the last two years, NICE has been working on funding various initiatives around promoting primary education for the under-privileged by partnering with Door Step School (DSS) and the Akanksha Foundation.