New Delhi, August 5, 2019: On Purpose announces the launch of 'The Purpose Project' to mark the completion of two years in the industry. A capacity-building project to support social change in India, The Purpose Project will see On Purpose help a not-for-profit build their communications capabilities, pro bono.
All NGO aspirants to The Purpose Project will need to nominate themselves or those around them on the On Purpose website https://www.onpurposeconsulting.in/. Participants will have to answer a few questions regarding their current communications outreach and comply with a few basic pre-conditions. Based on their challenges, the winner will receive expert storytelling coaching and mentoring to build their communication capacity. This may be through any one of the following: •messaging workshop •storytelling workshop or •an integrated communications strategy session.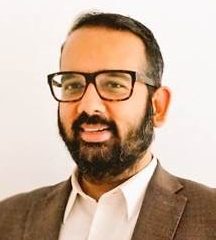 "On Purpose was conceived to bring more courage and compassion to the way in which brands view their world and the people they impact. Our aim is to use the power of communications to change the world, one brief at a time. To walk the talk on furthering our mission, we decided to use our expertise in communications to help an NGO doing great work on ground to mobilise people around a shared belief or a cause," said Girish Balachandran, Managing Partner at On Purpose.
Read more about The Purpose Project here: https://www.onpurposeconsulting.in/step-up/#purpose-project
For more details contact:
Srishti Sharma                                                                          Piyush Sharma
ON PURPOSE                                                                             ON PURPOSE
srishti@onpurposeconsulting.in                                          piyush@onpurposeconsulting.in
9899954186                                                                            7754093777