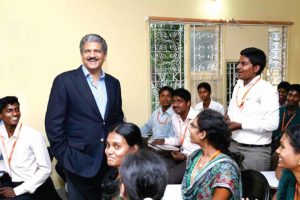 The Mahindra Group, being a large global corporation, has seen an incredible opportunity to drive positive change for all stakeholders. Since the beginning, they have remained committed to a better world by making every aspect of their business sustainable. While they have always been conducting business conscientiously and responsibly, with the new mission to Rise for Good, Mahindra Group has augmented its work towards Corporate Social Responsibility even more.
Aligned to the "Rise for Good" mission, the Group focuses its efforts on every section of the society, whether it is education for girls, empowering the youth or supporting farmers. They do this by supporting them in education, health and livelihood enhancement with innovative programmes that harness the levelling power of technology. One such programme is Mahindra Pride School.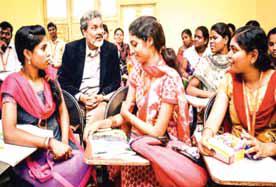 After the resounding success of Nanhi Kali programme that continues to empower girls through education and healthcare, the Mahindra Group has set up Mahindra Pride Schools (MPS) in support of the Government mandate for affirmative action towards empowering young people who have not been fortunate enough to get or continue formal education. The prime objective of MPS is empowering youth from socially disadvantaged sections of society (SC/ST/OBC) by providing livelihood training, to enable them to gain employment based on their skills.
The first Mahindra Pride School located at Pune commenced operations in 2007. Currently, there are five Mahindra Pride Schools located in Pune, Chennai, Patna, Chandigarh and Srinagar which provide training to over 3050 youth from socially disadvantaged backgrounds annually. Till date, over 14000 students have been trained at the Mahindra Pride Schools and 100 percent have been placed with lucrative jobs.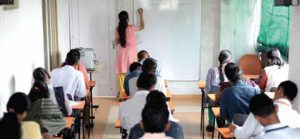 The School is meant exclusively for youth between 18 – 25 years of age who are from socially disadvantaged sections i.e., SC, ST, OBC, Notified Tribes (NT) and Denotified Tribes (DNT). It offers equal opportunity for men and women, with a focus on rural youth. It is non-residential and offers various alternative livelihood options to the students, free of cost.
Three months' training is provided to the students. They receive training in one of the three areas of Hospitality Craft, Information Technology Enabled Services (ITES – for BPOs & KPOs) and Customer Relationship Management.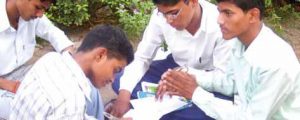 The three month's course at MPS focuses not only on classroom learning but is a holistic combination of practical assignments, exposure visits to industry, simulations, role plays and internship. Teaching staff are hand-picked for their domain expertise and zeal to transform the trainees.
MPS operates out of an independent building with infrastructure including:
A computer laboratory (with a 1:1 student computer ratio)
A simulated housekeeping and restaurant training set-up
Classrooms with LCD projectors and a PA system
Canteen area where 150 students from each batch are served a nourishing lunch on all training days of the three months they are on campus.
A TV viewing room and a Library
Equipment for practical training on BPO voice process.
Student selection is purely based on the interests and merit of the candidates. Road Shows are conducted over a month-long period in pre-identified communities/hamlets with a high SC/ST/OBC/NT/DNT population to spread information about MPS and encourage the youth to enroll for the training offered by the school.
Some of the criteria for student selection:
Should be at least 18 years of age
Should have passed Class VIII and above
Per capita family income should be close to the BPL norms for cities.
Students are then assigned suitable courses depending on their personality, aptitude and interest, which are judged through intensive written tests and personal interaction at the time of admission itself.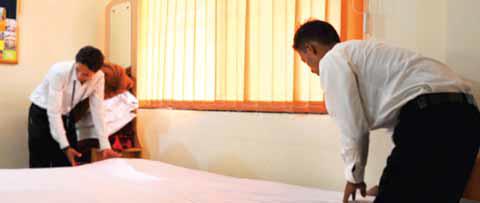 Other features
MPS is an equal opportunity institute. Efforts are made to have a near equal representation in terms of gender.
The course options in the form of alternative livelihoods are chosen based on economic industry environment, industry manpower requirements and trainability.
Training is offered in the following three areas of Hospitality Craft (Food & Beverage & Housekeeping), Customer Relationship Management and Information Technology Enabled Services (ITES) (BPO & KPO)
The Mahindra Pride training modules have been developed together with potential recruiters after understanding their needs. They are therefore tailored to the potential employers' stated requirement of skills, thus ensuring better employment opportunities.
Apart from imparting training in the above mentioned specializations, MPS has several modules that help in enhancing the students' personality, general awareness, grooming and communication skills in English, life skills and knowledge of computer applications.
A free and nutritious mid-day meal is served to all students at MPS daily.
Some of the recruiters are Cafe Coffee Day, McDonald's, Pizza Hut, Hotel Le Meridien,
Fariyas Resort, JW Marriott, Hotel Oakwood Residency, Mahindra's Mom & Me, Westside, Sodexho, Mphasis, Syntel, WNS, Bharti AXA, Bajaj Allianz, HCL, DCS, Dell, Capgemini,
Tech Mahindra and Tata Business Support Services.
There has been 100 percent placement of students in lucrative jobs and a consistent increase in current average starting salary being Rs.10,000 pm. and the highest starting salary till date being Rs. 25,000 pm.
The highlight of the placement process has been the significant increase in the number of "campus" interviews and the endorsement from "repeat" employers who recruited graduates from MPS.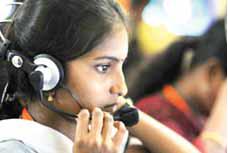 The Mahindra Pride School is fully funded by the Mahindra Group and is managed in partnership with Naandi Foundation, a not-for-profit trust with a proven track record in the field of education and livelihood creation.
MPS is committed to continue to provide livelihood training to over 600 students annually, enabling them to build a career and a future and making it possible for them and their families to RISE above their limiting circumstances.