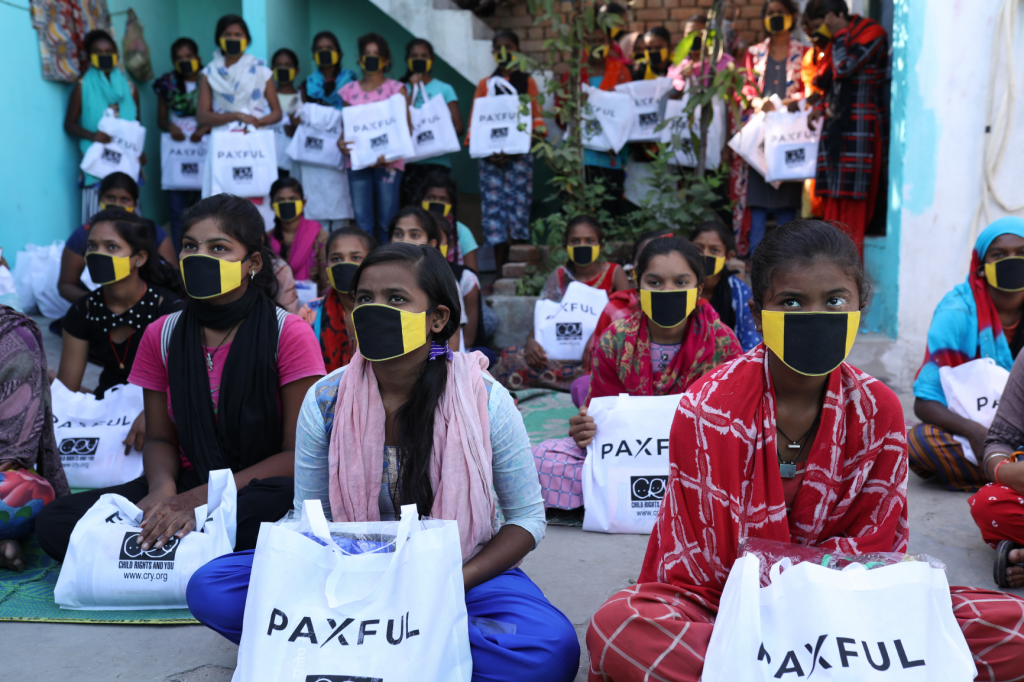 India, January 27, 2021: On India's Republic Day, leading global peer-to-peer finance platform, Paxful launched its charitable initiative, #BuiltwithBitcoin in India. The company has joined hands with leading Indian NGO, CRY- Child Rights and You on its first project here providing warm clothes as well as essential hygiene and educational supplies such as school books and art supplies to families impacted by the COVID-19 pandemic.
CRY believes in every child's right to a childhood – to live, to learn, grow and play. Paxful donated over INR 8.5 Lakhs towards CRY's project in Chhattisgarh, reaching out to children and families across rural villages in Surguja and Korba districts.
Ray Youssef, CEO, and Co-Founder of Paxful, "We set up #BuiltwithBitcoin because we believe that access to quality education and to water is as essential as access to finance. We've expanded its remit in response to the impact of the COVID-19 pandemic. We want to use bitcoin to make a real and lasting difference to our communities." He added, "Working with the CRY – Child Rights and You, we hope to reach the most remote areas of India and help people with educational and health supplies. This is the start of #BuiltwithBitcoin here in India and we have more projects to come."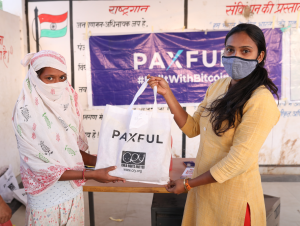 Paxful launched #BuiltwithBitcoin in 2017 to support communities and show that Bitcoin can help people around the world. The project's goal is to build 100 schools by 2030; it also focuses on water wells and community gardens for sustainable agriculture. So far, the project has completed four schools: two in Rwanda, one in Kenya, and one in Nigeria. #BuiltwithBitcoin is funded by the company, and in part, by donations from Paxful users. In 2020, the initiative started to include COVID-19 relief projects in response to the suffering caused by the pandemic.
"The COVID-19 pandemic has meant immense hardship for many sections of society. For children, the impact has been harsher. It has been so motivating that in their hour of need, Paxful is committed to helping and has partnered with CRY to provide relief packages to marginalized communities that we support in Chhattisgarh," said Kreeanne Rabadi, Regional Director, CRY-West.
Dev Sharma, Paxful's Country Lead for India said, "India is one of our fastest-growing markets. We're proud to be able to give back to the community and help support the education and health of the next generation. Throughout the year we will be undertaking more projects throughout India."