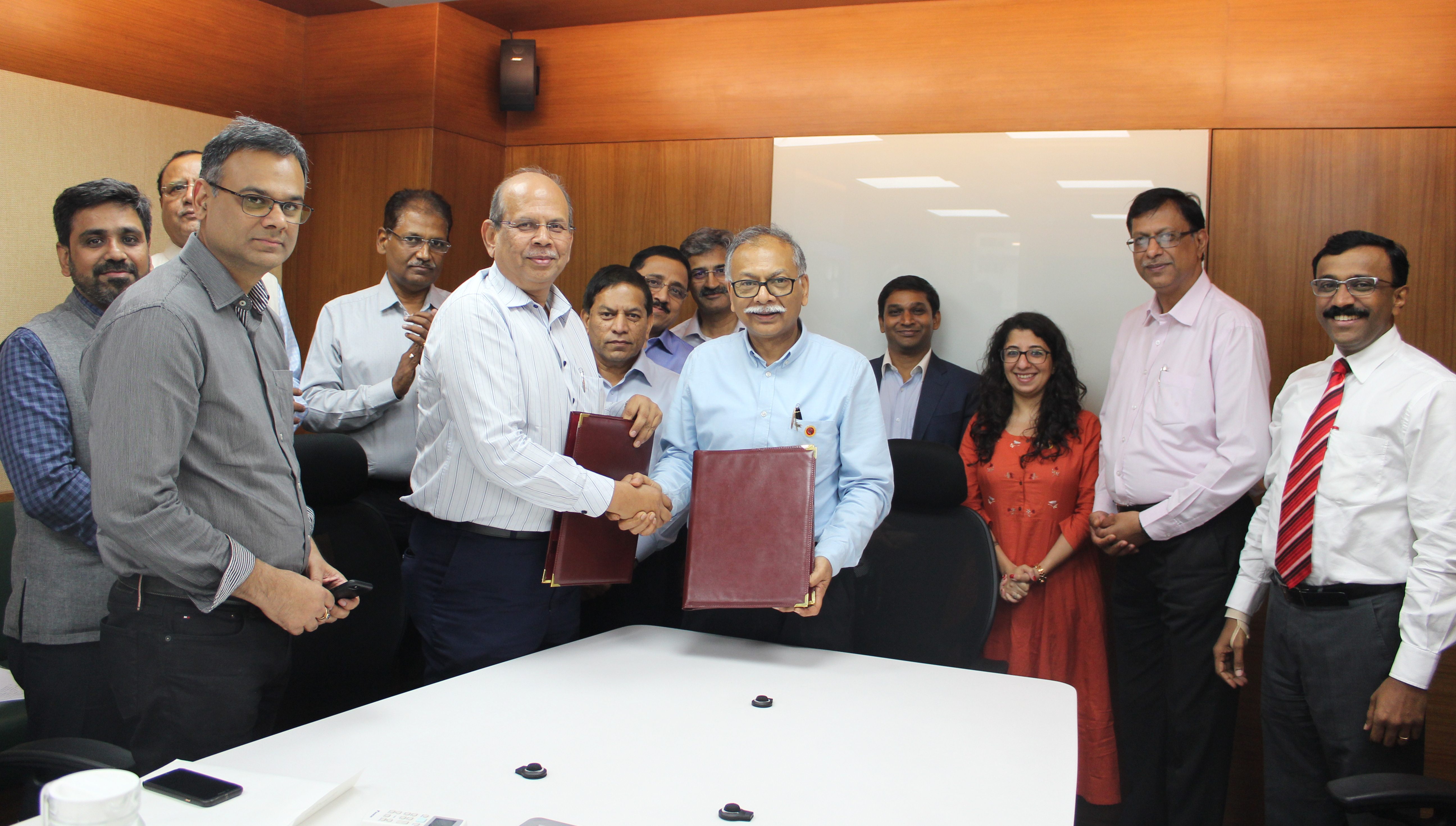 New Delhi, April 26, 2019: Continuing its commitment towards improving lives of construction workers, PNB Housing Finance Limited (PNBHFL) signed a Letter of Intent (LoI) with CREDAI (The Confederation of Real Estate Developers Association of India) CSR Foundation to train 13,000 construction workers on- site and off-site, pan India. As part of this initiative, PNB Housing Finance and CREDAI CSR have collaborated with eight skill institutes, to roll out the program in select cities across 15 states. The states to be covered in this are – Delhi, Andhra Pradesh, Bihar, Gujarat, Haryana, Jharkhand, Karnataka, Madhya Pradesh, Maharashtra, Odisha, Rajasthan, Tamil Nadu, Telangana, Uttar Pradesh and West Bengal.
Under this initiative, the skill development training programmes reinforce the prior learning of workers, thereby including them in mainstream workforce assuring formal, continuous employment and its benefits. It also aims to upgrade skills of construction workers to meet global benchmarks, which in turn, shall increase the productivity of the workforce.
In their five years' partnership with CREDAI, PNBHFL has so far trained about 27,500 candidates as a part of this intervention. The Company thus provides skill training in the trade of masonry, bar bending, shuttering, electrical, painting, welding, fabrication, and plumbing. The programme is being closely monitored by Construction Skill Development Council of India, which help in assessing the initiative's implementation, progress and result.
Discussing the initiative,  Sanjaya Gupta, Managing Director, PNB Housing Finance said, "The initiative is in line with Government's Skill India Mission programme, a vision to make India the World's Skill Capital. With this partnership, we believe that we will be able to make the construction workers enhance their skills, earn better wages in times to come and thereby upgrade their lives and families. The collaboration with CREDAI is one more such step towards our continued efforts aimed at their overall upliftment and empowerment across India."
Discussing the initiative, Satish Magar, President CREDAI National, "Aligned with  the Hon'ble PM's vision of making India the Skill Capital of the World, CREDAI has consistently undertaken conscious efforts towards uplifting the professional and social lives of thousands of workers across India. In this endeavour, CREDAI is being supported by our long standing funding partner PNB Housing Finance Limited who has committed to support the skilling of 13,000 workers during FY 19-20. The joint association will help in social and economic upliftment of the construction workers, thereby further contributing towards the Indian economy. CREDAI, as an apex realty body, aims to train over one lakh workers in the next two years, and our association with PNBHFL will give us an ideal platform to achieve this objective."