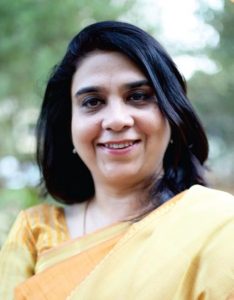 Threats to public health through diseases and environmental calamities are rooted in human behaviour. Change Communications is thus a necessary component of any effort to achieve positive health outcomes. Throughout the past few decades, organisations such as WHO and USAID have used health communications as an important tool of development and have recognised it as a critical component to address various social issues. Numerous studies have found that mass communication interventions can significantly influence the health of communities.
Let us talk about the relationship of communications with CSR and public health.
Causes of human behaviour are complex and reside at multiple levels that reinforce each other; thus promoting any behavioural change needed for a multi-disciplinary approach that bridges gaps between different groups to promote health in a variety of contexts. However, interventions for change in human behaviour do not fall into a social vacuum. Rather, the information provided is seen through the perspective of individuals and social prisms that determine what is understood from communication, at both the individual and the macro-social levels. Across the world, the poor and vulnerable that bear the larger burden of diseases are always looking for new ways to improve their well-being and value health information that is relevant to them. This, however, is dependent on how effectively this information is communicated to them.
An example is useful for conceptualising this. Imagine a community trying to launch a cleanliness awareness campaign. At first glance, the message for this seems to be simple. Obviously, the campaign should explain why cleanliness is good for overall health. However, this does not take into account the other possible reasons the community may not be having a clean environment. It is possible that the people already know and agree that cleanliness is better, but may believe that they have rights only within their own homes, and perhaps, they cannot afford hiring people to keep the areas around them clean, or perhaps, there is water shortage in the area, or, they do not have access to civic services and do not know how to manage the complex environment, or, certain community or religious beliefs do not allow them to touch certain products. All of a sudden, the idea of promoting cleanliness becomes a little more complex.
An understanding of the community and what actually motivates them to make healthy behaviour choices is key to developing healthcare awareness campaigns that address the root of the problem. By integrating the goals of public health policy and the motivations of the community, health communication can implement more successful outreach and awareness campaigns.
So how can CSR professionals use health communication initiatives more effectively to promote positive behaviour change?
Focus on Empowerment: In the end, much of an individual or community's health is a result of their own behaviour. Health communication can help lead to healthy behavioural change by providing the framework for ethical decision-making.
Taking an Ecological Approach: All behaviours are not the choices of individuals; some are tightly woven into social norms e.g. smoking, pan chewing, food habits, cleanliness, etc, that an ecological approach targeting the community and broader environment is essential. There is a better chance at changing some behaviour with this comprehensive approach.
"India's centuries-old caste system, in which members of the lowest group clear away human waste, is a major mental block act in emptying the pit latrine associated with home toilets"
Information, Education and Communication
An interesting story was in the news a while back of a village where a cement toilet was built in each house. In most cases, the villagers used that space for storing grains, as that was the only cement structure in their house. Its use for grain storage was felt to be more productive for the family. In this case, the awareness and education component of the importance of sanitation programme is a critical aspect of sustained behavioural change. The government budget for raising awareness, sadly, largely remained unspent for years.
In an interview to a journalist, India's Minister for Rural Development, Sanitation and Drinking Water, Chaudhary Birender Singh said, "Even as we accelerate toilet construction now, much more needs to be done to persuade people to use them. For long, we assumed that if toilets were built, people would automatically use them."
The same article in Washington Post says the unintended consequence of Ad campaigns has been the perception that toilets are just for women. India's centuries-old caste system, in which members of the lowest group clear away human waste, is a major mental block in emptying the pit latrine associated with home toilets. "The act of emptying the pit latrine is associated with the socially degrading caste system," said Sangita Vyas, Managing Director at RICE (Research Institute for Compassionate Economies), a New Delhi-based research group that studies sanitation issues. "People fear a situation when their pit fills up and there is nobody willing to clean it because of the social stigma. That fear discourages sustained use of toilets."
Information, Education, and Communication (IEC) campaigns involving communities and grassroots organisations can accelerate the process of any change and hasten the adoption of healthy practices. However, these efforts must address socio-cultural attitudes, educate the public, create awareness regarding good health practices, provide solutions to areas in need, build alliances with like-minded organisations and the community as a whole, and create long-term success by facilitating community involvement and ownership.
Research consistently shows that evidence- based communication programmes can increase knowledge, shift attitudes and cultural norms and produce changes in a wide variety of behaviours. Strategic health care awareness communications have proven effective in several health areas, such as increasing the use of family planning methods, preventing HIV and AIDS, reducing the spread of malaria and other infectious diseases, and improving newborn and maternal health.
So let us also see what health communication is, as well as what it can and cannot do.
The CDC defines health communication as the "study and use of communication strategies to inform and influence individuals and community decisions that enhance health."
According to the US Department of Health & Human Services 'Making Health Communication Programs Work', health communication can:
Increase knowledge and awarenessof a health issue
Influence perceptions, beliefs, andattitudes
Prompt action
Demonstrate or illustrate healthy skills
Show the benefit of behaviour change
Advocate a position on a health issue or policy
Increase support for services
Debunk myths and misconceptions
Health Communication cannot:
Make up for a lack of access to health services
Produce sustained change without a larger programme
Be equally effective in addressing all health issues
A Strategic Communications Framework on behaviour change must begin by understanding the audience:
Level of awareness of health risks and protection
Feelings of personal relevance to the health risk
Knowledge of appropriate health behaviours or policies to mitigate risks and promote health
Confidence that they can take the recommended actions
Sense that the recommended actions are endorsed by their community
Belief that the benefits of implementing actions outweigh the costs
Preventive healthcare needs significant attention and investment as it directly improves health, well-being and productivity of community/population, families and individuals, and promotes equity by benefiting the most disadvantaged and marginalised groups. This is where the CSR efforts of organisations can play a key role by developing communication programmes at the grass root level, engage at the village level and taking up behavioural change communication to positively influence these social dimensions of health and well-being.
Meera Tenguria is a Stakeholder Engagement Strategist and Trainer with over 20 years of experience in Corporate Communications, Crisis Communications, Stakeholder Communications, Content Strategy, Sustainability and CSR Communication