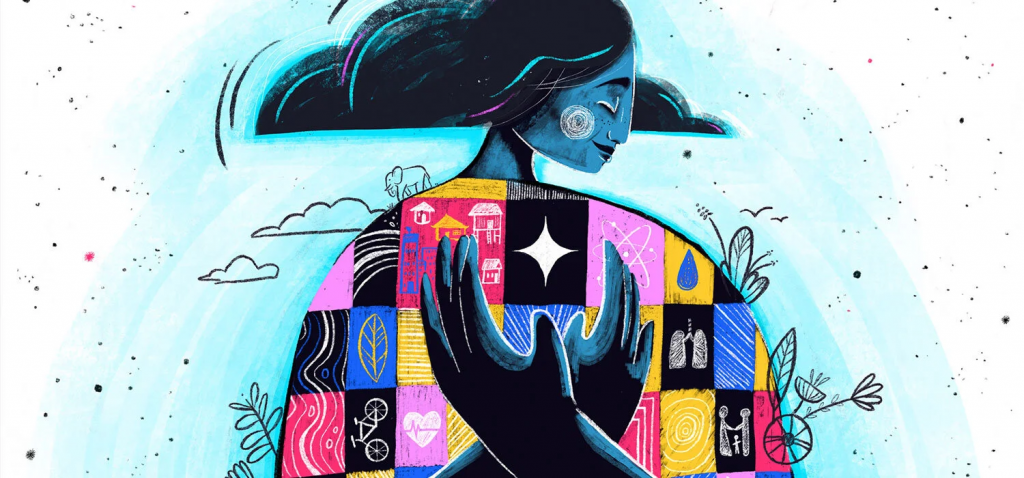 World Health Day is celebrated every year on April 7, 2022. In the face of the current pandemic, a polluted planet, and an increasing incidence of diseases, the theme for this year is 'Our Planet, Our Health'. WHO is promoting global attention on urgent actions needed to keep humans and the planet healthy and foster a movement to create societies focused on wellbeing.   
Elaborating further on the theme, WHO stated, "Our political, social and commercial decisions are driving the climate and health crisis. Over 90 per cent of people breathe unhealthy air resulting from the burning of fossil fuels. A heating world is seeing mosquitos spread diseases farther and faster than ever before. Extreme weather events, land degradation, and water scarcity are displacing people and affecting their health."
We have industry leaders sharing their thoughts about this day.
Irfan Pathan
Co-Founder & CEO, Pi Green Innovations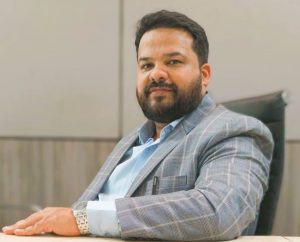 "It is no secret that the planet's future must be protected owing to the ongoing pollution catastrophe. According to a recent survey, the whole global population is breathing air that surpasses WHO limits for air quality, which is a concerning sign. Regarding this year's World Health Day theme, 'Our Planet Is Our Health', steps to limit air pollution are critical and must be taken seriously. We regularly find statistics and data about the poor state of many cities; for example, according to the most recent air quality standard data, Delhi was the most polluted city in India. We now have filterless solutions for controlling air pollution because of advancements in technology, and the demand for such solutions is greater than ever. Filterless retrofits for heavy vehicles and diesel generators can aid in the control and reduction of exhaust emissions. Additional steps, such as limiting fossil fuel use, reducing forest fires, driving a green car, and reducing stubble burning, are vital for the health of people and the earth. Because it can impair one's health and lungs, air pollution is frequently referred to as the "silent killer." It is related to the start of asthma and other respiratory disorders. As a society, let us take an oath on this World Health Day to make a structural and conscious change in our society to counteract rising pollution." 
Dr Deepak Namjoshi
Medical Director, CritiCare Asia Multispeciality Hospital
"A healthy environment is essential to living a healthy life. According to WHO, more than 13 million deaths around the world each year are due to avoidable environmental causes. Our indifference towards our planet can lead to cascading effects on our health and overall wellbeing. In the past few years, we have seen many casualties due to extreme weather events such as heatwaves, floods and droughts. We are witnessing climate change which is impacting our health in various ways including a spike in gastrointestinal illness, respiratory diseases, and vector-borne and zoonotic diseases. Climate change can also lead to mental health issues such as depression, anxiety and dementia. We hope this theme highlights the importance of the planet's wellbeing, which also leads to better health for billions of people across the world. "
Dibyendu Bindal
Founder & CEO, Mighty Foods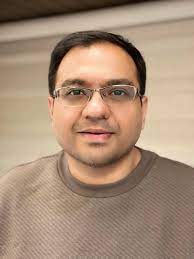 "As per a report by the IMRB, the protein intake of the Indian population, in the everyday diet is massively inadequate. Add to that there is also a lack of awareness regarding protein deficiency and the urgency to address the same. That said, recently, many people are switching to a more organic, plant-based diet. Keeping in line with that, on this #WorldHealthDay we want to initiate a conversation that encourages people to inculcate plant-based protein in their daily diet, and, at the same time address the nascent needs of Indians for growth and development. We aim to foster food security, good health, and wellbeing."
Shilpa Khanna Thakkar
Founder & CEO, Chicnutrix
"The pandemic has surely raised supplement intake in our daily lives. As a mother and a woman entrepreneur, I balance multiple duties. Your family, as well as those who work with and for you, are watching you. Setting a good example for all of these individuals is decisive, and I believe the most positive message you can deliver is how much you value your health and your ability to prioritise.
I ensure to include a high fibre diet like green leafy vegetables and probiotics that help me in maintaining a healthy gut microbiome and prevent the growth of disease-causing bacteria and I prefer natural supplements for it. We must first evaluate whether our body is receiving the right nutrition.  Whether your present diet fulfils the needs of your body or not, all of these concerns should be addressed first, followed by proper nutrition and an active lifestyle.
Wanting to achieve your goals and have a successful business can cause you to lose sight of yourself, but you must take some time to reflect on how much you've learned and what you've accomplished. And all of this will only work if you are healthy. Being happy and positive and being aware is the key to good health."
Varsha Chaturvedi
Founder of VChiC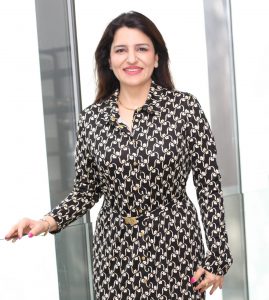 "As a woman entrepreneur, it is important that I take care of my mental and physical well-being to manage my business as well as my home. I usually start my day early with an hour of yoga and meditation, which helps me concentrate better at work. During work hours, I make sure that the food I consume is nutritious and is adding value to my body. Post work, you can find me jogging outdoors or doing cardio in the gym. It is crucial to balance both mental and physical health to stay in the best spirits. I believe that there is no excuse for fitness. Fitness goals are as important as one's professional goals. My fitness mantra is all about feeling confident and aware, and this only happens if you worship your body and the mind."